I 

Wake! For the Sun, who scatter'd into flight 

The Stars before him from the Field of Night, 

Drives Night along with them from Heav'n, and strikes 

The Sultan's Turret with a Shaft of Light. 
II 

Before the phantom of False morning died, 

Methought a Voice within the Tavern cried, 

"When all the Temple is prepared within, 

Why nods the drowsy Worshipper outside?" 
III 

And, as the Cock crew, those who stood before 

The Tavern shouted–"Open then the Door! 

You know how little while we have to stay, 

And, once departed, may return no more." 
From The Ru·bái·yát of O·mar Khayyám


Welcome to The Breakfast Club! We're a disorganized group of rebel lefties who hang out and chat if and when we're not too hungover  we've been bailed out we're not too exhausted from last night's (CENSORED) the caffeine kicks in. Join us every weekday morning at 9am (ET) and weekend morning at 10:30am (ET) to talk about current news and our boring lives and to make fun of LaEscapee! If we are ever running late, it's PhilJD's fault.  
(Truth be told, friends, we're really not that disorganized; the fact that we've managed to put this series together and stick with it disabuses the notion that we're disorganized, right?  Also, I wish I had a censored night once in awhile, but alas, this is something my producers made me say.)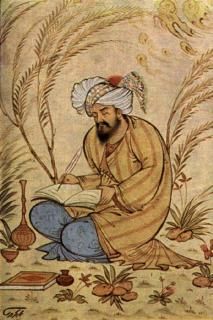 This Day in History
This bit was posted at Voices on the Square, The Stars Holllow Gazette, Docudharma, and Daily Kos.