Cross posted from The Stars Hollow Gazette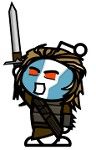 The New York Times revealed in an article by Charles Savage that the Justice Department is preparing legislation that would allow the FBI to wiretap online communications with far greater ease:
The Obama administration is weighing a proposal that would fine companies that do not comply with wiretap orders. An earlier proposal by the Federal Bureau of Investigation (FBI) would have required all companies to build in this capacity from the outset – a costly mandate that critics worried would stifle tech innovation and small businesses.

Attorney Albert Gidari Jr., who specializes in representing technology companies, told the Times: "We'll look at lot more like China than America after this."
Albert Gidari Jr., who represents technology companies on law enforcement matters, told the NYT, "We'll look a lot more like China than America after this." Gidari further stated, "that if the United States started imposing fines on foreign Internet firms, it would encourage other countries, some of which may be looking for political dissidents, to penalize American companies if they refused to turn over users' information."
The Raw Story notes:
It's not clear yet if the White House will send this proposal to Congress, but if they do it's sure to ignite another major debate on Internet freedom and privacy rights not unlike the struggle over network neutrality and the push-back against the Cyber Intelligence Sharing and Protection Act (CISPA).
And according to the Department of Justice, "warrants? we don't need no stinking warrants:"
The U.S. Department of Justice and the FBI believe they don't need a search warrant to review Americans' e-mails, Facebook chats, Twitter direct messages, and other private files, internal documents reveal.

Government documents obtained by the American Civil Liberties Union and provided to CNET show a split over electronic privacy rights within the Obama administration, with Justice Department prosecutors and investigators privately insisting they're not legally required to obtain search warrants for e-mail. The IRS, on the other hand, publicly said last month that it would abandon a controversial policy that claimed it could get warrantless access to e-mail correspondence.
The Fourth Amendment is apparently irrelevant to Mr. Constitutional Law Professor.
The fight to protect the Constitution from Barack Obama and his Justice Department continues.