Cross posted from The Stars Hollow Gazette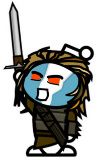 Back in February of this year when we were battling ACTA, SOPA, and PIPA to protect the internet, I wrote about the Trans Pacific Partnership which would have impose even stricter provisions on copyright law and the internet than ACTA. Well, TPP hasn't gne away and the secret negotiations by the Obama administration has raised serious questions from both sides of the Congressional aisle. The trade document (pdf), which has been a more closely guarded secret than Dick Cheney's location, was leaked by Public Citizen a long-time critic of the administration's trade objectives. Their analysis of the stealth policy that is being advocated by the super corporations and the Obama administration is, in a word, frightening.
A leak today of one of the most controversial chapters of the Trans-Pacific Partnership (TPP) reveals that extreme provisions have been agreed to by U.S. officials, providing a stark warning about the dangers of "trade" negotiations occurring under conditions of extreme secrecy without press, public or policymaker oversight, Public Citizen said.

"The outrageous stuff in this leaked text may well be why U.S. trade officials have been so extremely secretive about these past two years of TPP negotiations," said Lori Wallach, director of Public Citizen's Global Trade Watch. "Via closed-door negotiations, U.S. officials are rewriting swaths of U.S. law that have nothing to do with trade and in a move that will infuriate left and right alike have agreed to submit the U.S. government to the jurisdiction of foreign tribunals that can order unlimited payments of our tax dollars to foreign corporations that don't want to comply with the same laws our domestic firms do." [..]

The TPP may well be the last trade agreement that the U.S. negotiates. This is because TPP, if completed, would have a new feature relative to past U.S. trade pacts: It would remain open for any other country to join later. Last month, USTR Kirk said that he "would love nothing more" than to have China join TPP.
In one move without congressional ratification, the agreement could:
offshore millions of American jobs,
free the banksters from oversight,
ban Buy America policies needed to create green jobs and rebuild our economy,
decrease access to medicine,
flood the U.S. with unsafe food and products,
and empower corporations to attack our environmental and health safeguards.
Zach Carter of Huffington Post reveals that the agreement confers on multinational corporations the ability to circumvent US laws and regulation:
Under the agreement currently being advocated by the Obama administration, American corporations would continue to be subject to domestic laws and regulations on the environment, banking and other issues. But foreign corporations operating within the U.S. would be permitted to appeal key American legal or regulatory rulings to an international tribunal. That international tribunal would be granted the power to overrule American law and impose trade sanctions on the United States for failing to abide by its rulings. [..]

While the current trade deal could pose a challenge to American sovereignty, large corporations headquartered in the U.S. could potentially benefit from it by using the same terms to oppose the laws of foreign governments. If one of the eight Pacific nations involved in the talks passes a new rule to which an American firm objects, that U.S. company could take the country to court directly in international tribunals.

Public Citizen challenged the independence of these international tribunals, noting that "The tribunals would be staffed by private sector lawyers that rotate between acting as 'judges' and as advocates for the investors suing the governments," according to the text of the agreement.
Some of the other parts of the agreement would raise the cost of medications, while it would make life saving drugs inaccessible, it might as well have if they're too expensive. Some of the other provisions would also:
Expand pharmaceutical patenting and create new drug monopolies, by lowering patentability standards and requiring patentability of minor variations of older, known medicines.
Lengthen drug monopolies by requiring countries to extend patent terms.
Eliminate safeguards against patent abuse, including among others the right of third parties to challenge patent applications (pre-grant opposition).
Risk facilitating patent abuse by requiring countries to condition marketing approval on patent status (patent linkage). Under patent linkage, even spurious patents may function as barriers to generic drug registration.
Expand exclusive control over clinical trial data including through an extra three years of data exclusivity for new uses of known products (in addition to five years exclusivity for first uses) and a new provision on biotech medicines.
Judit Rius, U.S. manager of Doctors Without Borders Access to Medicines Campaign, referring to the medication rules said, "Bush was better than Obama on this. It's pathetic, but it is what it is. The world's upside-down."
On the impact on US environmental laws, Margrete Strand Rangnes, Labor and Trade Director for the Sierra Club, an environmental group said, "Our worst fears about the investment chapter have been confirmed by this leaked text … This investment chapter would severely undermine attempts to strengthen environmental law and policy."
These negotiations have been going on since Obama took office. They are backed by the US Chamber of Commerce and by the Republican presidential nominee, Mitt Romney, who urged the US to finalize the deal.
Sen Ron Wyden (D-OR) has introduced legislation for more transparency and House Oversight Committee Chairman Darrell Issa (R-CA) leaked a document from the talks on his website. (Hmm. Will Issa investigate himself?)
So much for this promise from Obama and the DNC (pdf):
We will not negotiate bilateral trade agreements that stop the government from protecting the environment, food safety, or the health of its citizens; give greater rights to foreign investors than to U.S. investors; require the privatization of our vital public services; or prevent developing country governments from adopting humanitarian licensing policies to improve access to life-saving medications
And Obama supporters tell us that Romney is worse. Really? I see no difference between the them.