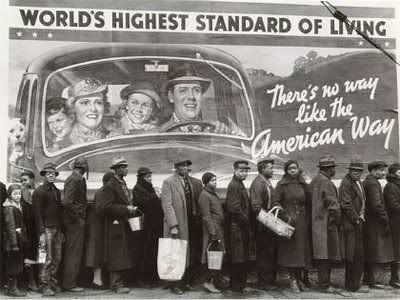 Rob Johnson is the Director of the Economic Policy Initiative at the Franklin and Eleanor Roosevelt Institute and is a regular contributor to the Institute's blog NewDeal2.0. He serves on the UN Commission of Experts on Finance and International Monetary Reform. Previously, Dr. Johnson was a Managing Director at Soros Fund Management where he managed a global currency, bond and equity portfolio specializing in emerging markets. He was also a Managing Director at the Bankers Trust Company. Dr. Johnson has served as Chief Economist of the US Senate Banking Committee under the leadership of Chairman William Proxmire and was Senior Economist of the U.S. Senate Budget Committee under the leadership of Chairman Pete Domenici. Dr. Johnson was an Executive Producer of Taxi to the Dark Side, an Oscar Winning documentary produced and directed by Alex Gibney.
Here, Johnson talks with Paul Jay of The Real News Network about the economic fallout from the past couple of years and the 2010 mid term elections, and concludes that…
…the baseline scenario now is one of prolonged stagnation, gridlock in the government, unless Obama essentially capitulates to the agenda of the right. But will we go into a deep downturn similar to 2007, '08, early 2009? Not necessarily. We may just remain stagnant. Perhaps the best model is the so-called lost decade in Japan, where you have negligible growth, negligible inflation, or even modest deflation, and you just kind of bump along the bottom. The danger of that, as I alluded to previously, is the long-term, persistent unemployment allows the skills of many people in society to atrophy. And the United States, unlike Europe and Japan, does not have a strong safety net, so it probably foments more social unrest, kind of like what we saw in the formation of the protest movements and Tea Party as we approach this election.


Real News Network – November 04, 2010

Austerity Could Lead to Lost Decade

Rob Johnson: They could accelerate foreign policy conflict to direct attention outwards

..transcript follows..