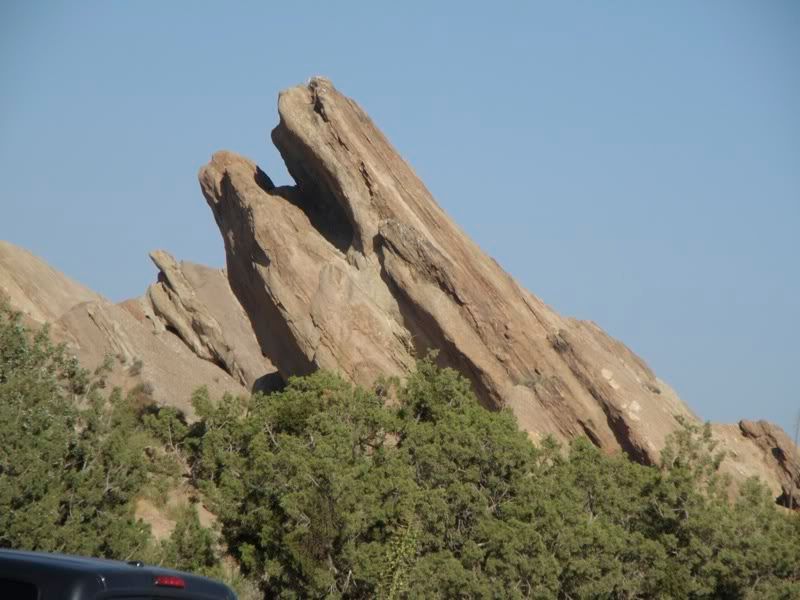 I'm Ready for my Close-up, Mr. DeMille
On our last day in Hesperia, one of the things we decided to do was visit a lighthouse down in San Pedro. By the time we left it was rush hour, so we took an alternate route home, in the forlorn hope of avoiding as much traffic as we could.
We ended up driving past Vásquez Rocks, so we stopped in for a brief visit. I would have liked more time.
This area is a county park in Agua Dulce, between Antelope Valley and Santa Clarita Valley. Vasquez Rocks is named for the last great California bandit, Tiburcio Vásquez. The area was one of his hideouts.
In 1852, Vásquez was present at the slaying of Constable William Hardmount in a fight with Vásquez's cousin at a fandango. Vásquez denied any involvement, but fearing arrest, he became an outlaw. Vásquez would later claim his crimes were the result of discrimination by the norteamericanos and insist that he was a defender of Mexican-American rights.