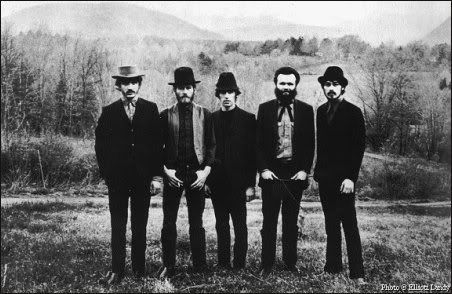 Do you remember the late 1960s, still have a tie-dyed shirt, your original Woodstock rock festival poster, bell bottoms, and other assorted memorabilia from this now seemingly innocent and magical era buried somewhere in your closet or attic? If so, this week's selection should transport you back to that era, so filled with anger, protest, and yet, remarkably, relative prosperity and hope for the future.
This song from 1968 instantly evokes the counterculture of the time, even though it never became a mainstream hit, peaking at only #63 on the Billboard Hot 100 charts. The song was more successful in Canada (#35) and the U. K. (#21). The album on which the song appeared, "Music from Big Pink", was ranked #34 on Rolling Stone magazine's list of 500 Greatest Albums of All Time. Bob Dylan was credited with designing the cover for this album.
Remarkably, the laid-back feel of "Music from Big Pink" was cited by Eric Clapton as inspiring him to leave Cream and pursue the stylings found in his work with Blind Faith, Delaney and Bonnie, Derek and the Dominoes, and for his debut album. George Harrison also took took note of this style and the associated down-home camaraderie as the divisiveness within the Beatles intensified.