Peter Arnett's report from the town of Ben Tre in Vietnam ran under the innocuous headline "Major Describes Move" in the New York Times on February 8, 1968.
"It became necessary to destroy the town to save it," a United States major said today. He was talking about the decision by allied commanders to bomb and shell the town regardless of civilian casualties, to rout the Vietcong.
40 years later, in August 2008, the Third Armored Cavalry burned down a village near Balad Ruz, in Diyala, Iraq, "in order to deny safe haven to possible terrorists."
In March, 2010, the beneficent US Occupation of Afghanistan likewise "saved" the town of Marjah.
And now Barack Obama and Stanley McChrystal are planning the same kind of party for Kandahar!
Kandahar Becomes Battlefield Before a U.S. Offensive

"The first thing Afghans fear is the coming of more foreign troops, and the second thing they fear is the empowering of the current leadership and administration," said Shahabuddin Akhunzada, a tribal elder from Kandahar city.

"The Americans, the international community, all the military forces have lost the people's trust," he added.
But for the next few weeks or months, until the Americans arrive…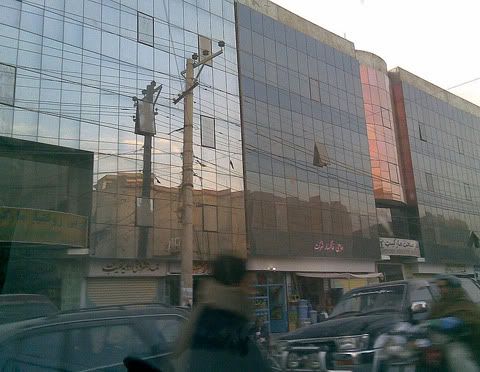 Kandahar is still a living city.