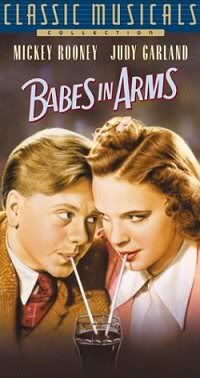 The featured song this week is drawn from an earlier time than any of the previous selections in this series to date and includes a not all that subtle nod to Valentine's Day, which will soon descend upon us. This beautiful, yet haunting number is a show tune from the 1937 Richard Rodgers and Lorenz Hart musical Babes in Arms, which opened at the Shubert Theatre on Broadway in New York, New York on April 14, 1937 and ran for 289 performances. It is now considered to be a jazz standard, appearing on over 1300 albums performed by over 600 artists.
The Valentine's Day weekend selection first appeared on the charts in 1945 and was performed by Hal McIntyre with vocals by Ruth Gaylor, remaining there for only one week, occupying a #16 ranking. It is also considered part of the Great American Songbook. To this writer's knowledge, the song has not since appeared on the Billboard Top 100, however, it has been covered so frequently and consistently over the years that should be immediately familiar to most. Unfortunately, a video of the original version from 1945 does not appear to be available on the web.
Since many of you are no doubt busy with last minute preparations for the big day on Sunday, the narration in this week's diary has been kept to a minimum, allowing those stopping by to spend less time reading, and more time listening to the many great renditions of this great song.
Without further ado, this week's featured song is "My Funny Valentine."