Welcome to The Breakfast Club! We're a disorganized group of rebel lefties who hang out and chat if and when we're not too hungover we've been bailed out we're not too exhausted from last night's (CENSORED) the caffeine kicks in. Join us every weekday morning at 9am (ET) and weekend morning at 10:00am (ET) (or whenever we get around to it) to talk about current news and our boring lives and to make fun of LaEscapee! If we are ever running late, it's PhilJD's fault.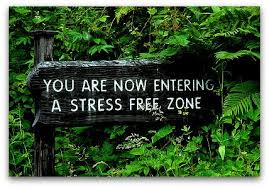 This Day in History
UN war crimes panel to try Slobodan Milosevic for genocide in Bosnia; Ukraine's Viktor Yushchenko declares win in disputed vote; 'Life' first hits newsstands; Singer Enrico Caruso makes American debut
Breakfast Tunes
Something to Think about over
Coffee

Prozac
You cannot fan the flames and condemn the fire.
Breakfast News
US News
How COVID shots for kids help prevent dangerous new variants
Official: More than 90% of fed workers got shots by deadline
Kansas GOP lawmakers agree on how to resist COVID mandates
Attorneys make final case to jurors in Ahmaud Arbery's death
El Vado Dam to undergo extensive repairs to prevent leaks
Land agency seeks input on solar project near Las Vegas
New Mexico recoups $24 million in mortgage-crisis settlement
Florida massacre families to get millions for FBI's inaction
Interior head: Chaco protections 'millennia in the making'
Boston mayor divests vulnerable city from fossil fuels
Coal-fired power plants to close after new wastewater rule
Water main break closes key highway in downtown San Diego
Motorists to get break from traffic delays on westbound I-40
Target to keep stores closed on Thanksgiving for good
Bidens open holidays with Christmas tree and 'friendsgiving'
US Politics
Vermont Democratic US Rep. Peter Welch to seek Senate seat
Fed's Powell will aim to win a high-stakes bet in 2nd term
Alex Jones, Roger Stone subpoenaed by House Jan. 6 committee
Alaska man pleads not guilty to threatening 2 US senators
Michael Cohen ends prison term after Trump-related crimes
International News
'Annoyed': Austria's national lockdown dampens holiday mood
French prime minister positive for COVID-19, as cases rise
Hong Kong to allow residents of mainland to vote in election
Mexican president decrees automatic approval for projects
Journalists released after arrest at B.C. pipeline dispute
Former Netanyahu aide testifies in ex-PM's corruption trial
Sudan's reinstated premier says government to be independent
Bus crash in Bulgaria kills at least 45 people
Sports
No. 1 SC women beat No. 2 UConn 73-57 to solidify top spot
No. 5 Duke rolls after Citadel coach taken to hospital
Williams scores 22, Santa Clara scorches TCU 85-66
Brown, Fuller lead Washington past George Mason 77-74
Tom Brady tosses 2 TDs, Buccaneers beat Giants 30-10
Suns extend winning streak to 13, beat Spurs 115-111
76ers pull away in 4th to beat Kings, spoil Gentry's debut
Newhook scores tiebreaker late, Avalanche beat Senators 7-5
World Cup host Qatar used ex-CIA officer to spy on FIFA
Breakfast Blogs
It Shouldn't Be This Hard to Convict the Guy Behind 9/11 Charles P. Pierce, Esquire Politics
False Identifications and Two Delayed Arrests: Jeremy Baouche and Mark Mazza emptywheel aka Marcy Wheeler, emptywheel
Mark, Mark, Mark!: No Wonder Meadows Balked at House Subpoena Rayne, emptywheel
The Durham Investigation, the Steele Dossier, & Misusing the Department of Justice For Partisan Political Purposes Adam L. Silverman, Balloon Juice
Worst of Both Worlds Betty Cracker, Balloon Juice
Hand-wringing while their Party burns digby aka Heather Digby Parton, Digby's Hullabaloo
Better off now? Um, yeah. Tom Sullivan, Digby's Hullabaloo
NYPD Continues To Screw Over Its Oversight By Denying Access To Bodycam Footage Tim Cushing, Techdirt
Donald Trump Says He's Going To Sue The Pulitzer Committee If They Don't Take Away The NY Times And WaPo Pulitzers Mike Masnick, Techdirt
SCOTUS Refuses to Hear Project Veritas Case on Massachusetts' Ban of Secret Recording Marisa Sarnoff, Law & Crime
"Socialist" anti-vaxxism, an oxymoron for morons Scott Lemieux, Lawyers, Guns and Money
https://www.lawyersgunsmoneyblog.com/2021/11/should-biden-run-again-in-2024 Paul Campos, Lawyers, Guns and Money
There's Still Always Work at the Post Office drftglass, at his blog
Suburban Skies Yastreblyansky, The Rectification of Names
FOR THE THOUSANDTH TIME: THE TRUMP GOP IS THE PRE-TRUMP GOP Steve M., No More Mister Nice Blog
Arbery Killers Furious To Discover Judge Will Be Applying Law To White Men In Georgia Liz Dye, Wonkette
The Sunday Shows Are Petri Dishes For Bad Politics Michael Mora, Wonkette
Texas Teens Tasered, Arrested While Protesting School's Handling Of Sexual Assault Robyn Pennacchia, Wonkette
Oregon Gov. Kate Brown Is Nation's Least Popular Governor, So That Seems Unfair Stephen Robinson, Wonkette