Welcome to The Breakfast Club! We're a disorganized group of rebel lefties who hang out and chat if and when we're not too hungover we've been bailed out we're not too exhausted from last night's (CENSORED) the caffeine kicks in. Join us every weekday morning at 9am (ET) and weekend morning at 10:00am (ET) (or whenever we get around to it) to talk about current news and our boring lives and to make fun of LaEscapee! If we are ever running late, it's PhilJD's fault.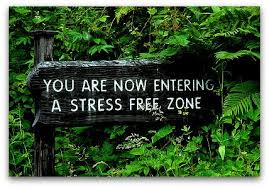 This Day in History
The hydrogen-filled airship Hindenburg explodes and crashes; Psychologist Sigmund Freud and actor-director Orson Welles born; Roger Bannister is the first athlete to run a mile in fewer than four minutes.
Breakfast Tunes
Something to Think about over
Coffee

Prozac
Happy 90th Birthday, Mr. Mays.

In order to excel, you must be completely dedicated to your chosen sport. You must also be prepared to work hard and be willing to accept constructive criticism. Without one-hundred percent dedication, you won't be able to do this.
Breakfast News
US News
COVID's US toll projected to drop sharply by the end of July
State expands walk-up COVID-19 shots; field hospital closing
US tribe shares vaccine with relatives, neighbors in Canada
US parents excited over prospect of virus shots for children
Google says 20% of workers will be remote, many more hybrid
CDC sets rules for trial cruises with volunteer passengers
San Francisco women stabbed amid wave of attacks on Asians
Vigils, rallies mark day of awareness for Indigenous victims
Four people killed when plane crashes into Mississippi home
Elderly Mexican gray wolf dies at San Francisco zoo
Nature at its craziest: Trillions of cicadas about to emerge
US Politics
US backs waiving intellectual property rules on vaccines
US Justice Department worried about Arizona Senate recount
Liz Cheney clings to GOP post as Trump endorses replacement
Facebook board upholds Trump ban, just not indefinitely
Tennessee Legislature adjourns for the year
Nevada lawmakers debate public health care option proposal
South Carolina House adds firing squad to execution methods
GOP governor race: Who's in first depends on who's in second
International News
India's virus surge damages Modi's image of competence
Top court orders India's government to present oxygen plan
Iraq pushes vaccine rollout amid widespread apathy, distrust
Asia Today: Fiji sequesters hospital staff after COVID death
UN says 155 million people faced severe hunger last year
More than 200 NGOs call for UN arms embargo on Myanmar
Woman from Mali gives birth to 9 babies in Morocco
Sports
Red-hot Stanton powers Yankees past Astros again, 6-3
Gregorius' slam holds up in Phillies' 5-4 win over Brewers
Ozuna hits grand slam, Braves beat Nats in Fried's return
La Russa's extra-inning gaffe stings White Sox in loss
O's Means throws MLB's 3rd no-hitter of season, tops M's 6-0
Bucks edge Wizards 135-134 to earn fourth straight victory
Hawks pulled away late to rout Suns 135-103
Morant, Grizzlies hold on for 138-132 win over Wolves
Bagley's fast start helps Kings race past Pacers 104-93
Pietrangelo gets winner for Golden Knights in OT over Wild
Capitals beat Rangers 4-2 in fight-filled game
Fleury scores shootout winner, Ducks beat Blues 3-2
Chelsea beats Madrid to set up all-English CL final vs City
Breakfast Blogs
Most Americans Don't Get to Be 'Disingenuous' Under Oath the Way Bill Barr Was Charles P. Pierce, Esquire Politics
Federal Judge Overturns CDC's COVID-19 Eviction Moratorium as an Unconstitutional Power Grab Colin Kalmbacher, Law & Crime
Arizona Election Auditors Check Ballots for Bamboo Fibers After Conspiracy Theorists Claim 40,000 Votes Were 'Flown in' from Asia erry Lambe, Law & Crime
In Request for Special Master, the Lev Parnas Prosecutors Hint at Prior Filter Team Searches on Rudy emptywheel aka Marcy Wheeler, emptywheel
If My Brain Interprets It As Something Where I Fits, I Sits Major Major Major Major, Balloon Juice
They want the Big Lie, they need the Big Lie digby aka Heather Digby Parton, Digby's Hullabaloo
Trump didn't start the fire Tom Sullivan, Digby's Hullabaloo
Huge News: US Gov't Agrees To Support Intellectual Property Waiver To Help Fight COVID Mike Masnick, Techdirt
Allowing vaccinated people to do more things is a major net increase in freedom Scott Lemeiux, Lawyers, Guns and Money
Erik Visits an American Grave, Part 842 Erik Loomis, Lawyers, Guns and Money
Donald Trump is going to be the Republican presidential nominee in 2024, which means there's a good chance he'll be president again Paul Campos, Lawyers, Guns and Money
Liz Cheney Demonstrates the Least You Can Do to Preserve Democracy The Rude Pundit, at his blog
Literary Corner: The Committed Woke Yastreblyansky, The Rectification of Names
You're Still Paying The Secret Service To Cart Trump's Grown-Ass Hatchlings Around America. Isn't That GREAT? Evan Hurst, Wonkette
Rudy Giuliani Shocked To Learn Going Rate For Doing Trump's Dirty Work Still 'Zero Dollars' Liz Dye, Wonkette
How Can Employers Solve This 'Labor Shortage'? Maybe 'Decent Wages' Will Do The Trick! Doktor Zoom, Wonkette
Ted Cruz Thinks The CIA Could Use A Man Like Jason Bourne Again. Those Were The Days! Stephen Robinson, Wonkette