Welcome to The Breakfast Club! We're a disorganized group of rebel lefties who hang out and chat if and when we're not too hungover we've been bailed out we're not too exhausted from last night's (CENSORED) the caffeine kicks in. Join us every weekday morning at 9am (ET) and weekend morning at 10:00am (ET) (or whenever we get around to it) to talk about current news and our boring lives and to make fun of LaEscapee! If we are ever running late, it's PhilJD's fault.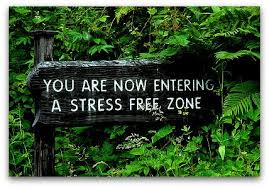 This Day in History
President Andrew Johnson impeached; The Nazi Party holds its first major meeting; Manila liberated during World War II; Britain's Prince Charles, Lady Diana Spencer engaged; Lauryn Hill's Grammy feat.
Breakfast Tunes
Something to Think about over
Coffee

Prozac
As long as the people don't fear the truth, there is hope. For once they fear it, the one who tells it doesn't stand a chance. And today, truth is still beautiful… but so frightening.
Breakfast News
US News
The Latest: Tennessee probe finds wasted vaccines
Drug executives: Big jump in vaccine supply is coming soon
States rush to catch up on delayed vaccines, expand access
Washington taps pastors to overcome racial divide on vaccine
No charges against officers involved in Daniel Prude's death
Top board leaders resign after deadly Texas power outages
Southern Baptists oust 2 churches over LGBTQ inclusion
SPLC: At least 160 Confederate symbols taken down in 2020
Judge says wife of drug kingpin 'El Chapo' must stay in jail
USPS selects Oshkosh Defense to build greener mail truck
8 Cubans rescued after makeshift boat capsizes near Florida
Mars rover's giant parachute carried secret message
Indian Country gripped by Haaland hearing for top US post
US Politics
Takeaways from Congress' first hearing on Capitol riot
Capitol defenders cite missed intelligence for deadly breach
Critics: GOP measures target Black voter turnout in Georgia
Biden moves to reengage with Palestinians after Israel focus
Tech firms say there's little doubt Russia behind major hack
Vilsack confirmed for 2nd stint as US agriculture secretary
HHS pick says pandemic is top job, but agenda is broader
Senate confirms Linda Thomas-Greenfield as UN ambassador
International News
Mexican president says Mexico doing better than US on virus
Senegal launches vaccination campaign with China's Sinopharm
More policy, less pomp as Biden-Trudeau meet virtually
Georgian opposition leader arrested, protesters set up camp
Authorities: Prison riots in Ecuador leave 62 dead
Congo, Italy, UN probe ambassador's killing amid questions
Food fight: Meat-free school meals spark furor in France
BLM in Italian Fashion campaign shows early tangible results
In Israel, mayo provides miracle for endangered turtles
Sports
Tiger Woods seriously injured in crash on steep LA-area road
Benzan leads No. 8 Maryland past Iowa 111-93
NBA chooses All-Star reserves, with Zion among first-timers
Wizards win 5th straight, hold off Lakers 127-124 in OT
Column: NASCAR's flag ban opens sport to diverse new crowd
Breakfast Blogs
I'm Willing to Bet No Cabinet Nominee Has Ever Begun Their Opening Statement Like Deb Haaland Did Charles P. Pierce, Esquire Politics
Government Uses T-Word about the Oath Keepers emptywheel aka Marcy Wheeler, emptywheel
Gumbo diplomacy FTW digby aka Heather Digby Parton, Digby's Hullabaloo
Oh, come on Tom Sullivan, Digby's Hullabaloo
Unpacking Biden Administration vs. Congressional Tension in the McGahn Case Andy Wright, Just Security
Trump's War Powers Legacy and Questions for Biden Tess Bridgeman, Just Security
Arizona's $24-Million Prison Management Software Is Keeping People Locked Up Past The End Of Their Sentences Tim Cushing, Techdirt
Facebook Caves To Australia: Will Restore Links After Government Gives It More Time To Negotiate Paying For News Links Mike Masnick, Techdirt
John Deere Promised To Back Off Monopolizing Repair. It Then Ignored That Promise Completely. Karl Bode, Techdirt
QAnon Shaman Wants Out of Jail; Says the Government Lied About His Flagpole and Finial Colin Kalmbacher, Law & Crime
New York Attorney General Calls for Massive Police Reforms After Grand Jury Did Not Indict Officers in Daniel Prude's Death Aaron Keller, Law & Crime
Five Board Members, Including the Chair, Resign from Embattled Texas Regulator ERCOT Following Outages Adam Klasfeld, Law & Crime
Justices Appear Skeptical of Government's Position in Cases Where Immigration Judges Are Silent Elura Nanos, Law & Crime
Republican Senators Question Merrick Garland: Missives From an Alternative Universe Benjamin Wittes, Lawfare
The Trump Impeachment as Precedent for Future Late Impeachments Brian C. Kalt, Lawfare
Republicans cannot govern Scott Lemieux, Lawyers, Guns and Money
Vaccine Eeyoreism Paul Campos, Lawyers, Guns and Money
Erik Visits an American Grave, Part 795 Erik Loomis, Lawyers, Guns and Money
I Would Never Need To Do Another Fundraiser… driftglass, at his blog
Joe Did What? Carrizo Springs Yastreblyansky, The Rectification of Names
WE WON'T GET WHAT WE NEED FROM TRUMP'S FINANCIAL RECORDS Steve M., No More Mister Nice Blog
Supreme Court Told Trump PA Lawyers To Get Bent, And Amy Coney Barrett And Kegs Kavanaugh Helped! Jamie Lynn Crofts, Wonkette
Senate's Dumbest Republican Reads 'Antifa Did Capitol Riot' Into Congressional Record Evan Hurst, Wonkette
Can Anyone Suss Out Why GOP Is Going Balls-Out Against Biden HHS Nominee Xavier Becerra? Liz Dye, Wonkette
Monument Of Black Explorer York Discovered In Portland Park Stephen Robinson, Wonkette
nterior Sec Nominee Deb Haaland Says She LOVES BEARS Instead Of Wanting To Shoot Them, That Is NOT ALLOWED Doktor Zoom, Wonkette