Welcome to The Breakfast Club! We're a disorganized group of rebel lefties who hang out and chat if and when we're not too hungover we've been bailed out we're not too exhausted from last night's (CENSORED) the caffeine kicks in. Join us every weekday morning at 9am (ET) and weekend morning at 10:00am (ET) (or whenever we get around to it) to talk about current news and our boring lives and to make fun of LaEscapee! If we are ever running late, it's PhilJD's fault.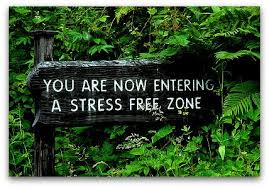 This Day in History
Iran-Contra scandal begins to unfold; Chile's Salvador Allende takes office; Carol Moseley-Braun is first black woman elected to U.S. Senate; Former pro-wrestler Jesse Ventura elected Minnesota governor.
Breakfast Tunes
Something to Think about over
Coffee

Prozac
One of the penalties for refusing to participate in politics is that you end up being governed by your inferiors.
Breakfast News
The Latest: Nebraska COVID cases surge; strain health care
Texas records highest number of total COVID-19 cases in US
Hospitals competing for nurses as US coronavirus cases surge
Judge orders US Postal Service to take 'extraordinary measures' to deliver ballots on time
With post-election lawsuits looming, a final push for votes
Judge rejects GOP effort to throw out 127,000 Houston votes
Judge rejects Republican efforts to halt early vote counting in Las Vegas
US judge blocks Trump immigration rule on public benefits
Polling places are latest front in battle over face masks
Supreme Court denial keeps mask mandate at Minnesota polls
Trump administration approves Georgia health plan
Supreme Court allows antitrust suit against NFL to proceed
Police on curfew patrol as Spain fights nightlife infections
Germany starts 'wave-breaker' shutdown as Europe locks down
Poland protests leader: Abortion court ruling must be waived
In solidarity, Poles buy flowers to help struggling vendors
Fast-growing hurricane threatens flooding in Central America
2 children pulled alive in dramatic Turkey quake rescues
Breakfast Blogs
Trump's Plan Isn't Merely Cheating. It's a Hijacking. Charles P. Pierce, Esquire Politics
Bill Barr's DOJ Protecting Sean Hannity the Cut-Out emptywheel aka Marcy Wheeler, emptywheel
Who Will Be Forced to Walk the Plank on November 4th?
He screwed the pooch on the pandemic digby aka Heather Digby Parton, Digby's Hullabaloo
Fear has a sound Tom Sullivan, Digby's Hullabaloo
Politicizing the Civil Service: How a New Executive Order Destabilizes the U.S. Government Tony Crib, Just Security
Supreme Court Smacks Down Trump-Packed Circuit Court Twice in One Morning; Justice Barrett Didn't Participate Elura Nanos, Law & Crime
Durham Investigation Insiders Say 'No Evidence' to Support Obamagate Has Been Found in 18 Months Colin Kalmbacher, Law & Crime
Last Hundred Days? Benjamin Wittes, Lawfare
The Election and the Military Lindsay P. Cohn and Steve Vladeck, Lawfare
Night sweats Paul Campos, Lawyers, Guns and Money
Erik Visits an American Grave, Part 712 Erik Loomis, Lawyers, Guns and Money
The Tenth Psalm Seems Custom-Made For a Night Like This driftglass, at his blog
The Simplest Endorsement Possible: Fewer People Will Die If Joe Biden Is Elected The Rude Pundit, at his blog
ARE THE TRUMPIST INTIMIDATORS NOT DOING A VERY EFFECTIVE JOB OF INTIMIDATING? Steve M., No More Mister Nice Blog
Hannity Poll Guy Has Most Perfect Polls, Will Scream VOTER FRAUD! Just In Case He's Wrong Stephen Robinson, Wonkette
Trump LOUDLY ANNOUNCES Plan To Steal Election, Declare Victory, Build Wall Liz Dye, Wonkette
Guy Who Wanted To Kidnap Gov. Gretchen Whitmer Over COVID Orders Scared Of Getting COVID In Jail Robyn Pennacchia, Wonkette