Welcome to The Breakfast Club! We're a disorganized group of rebel lefties who hang out and chat if and when we're not too hungover we've been bailed out we're not too exhausted from last night's (CENSORED) the caffeine kicks in. Join us every weekday morning at 9am (ET) and weekend morning at 10:00am (ET) (or whenever we get around to it) to talk about current news and our boring lives and to make fun of LaEscapee! If we are ever running late, it's PhilJD's fault.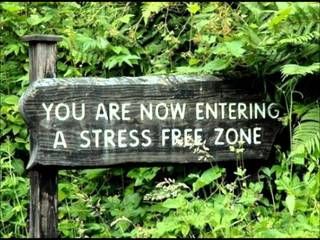 This Day in History
Novelist Ian Fleming is born. Baseball's National League approves moving the Brooklyn Dodgers to Los Angeles. Duke of Windsor dies.
Breakfast Tunes
Something to Think about over
Coffee

Prozac
You must be the change you wish to see in the world.
Breakfast News
As North Dakota oil soars, so does waste of natural gas
More showers raise flooding fears in Oklahoma, Arkansas
Texas' election chief resigns after voter citizenship flub
Texas lawmakers approve safe gun storage program despite NRA
Group vowing to build border wall puts up New Mexico segment
Endangered Mexican wolves blamed for more livestock deaths
AP: Flood buyout costs rise as storms intensify, seas surge
Heat wave before summer even starts grips Deep South
EU elections: Gutted center, high turnout, rising right
Macron vs. Salvini: Two leaders face off over EU's future
Green parties' gains could boost climate action in Europe
Israel faces possible second election amid coalition crisis
The Latest: Merkel wants quick deal on head of EU Commission
Ousted by parliament, Austria's Kurz vows to win job back
Farage claims pro-Brexit momentum after divisive UK vote
New Ukrainian President Zelenskiy visits eastern war zone
French far-right makes big demands on Macron after small win
Breakfast Blogs
The President* Is Acting in Pure Paranoia. There's Nothing Funny About This. Charles P. Pierce, Esquire Politics
The FBI Went to Microsoft, not Trump Organization, for Emails Incriminating Individual-1 emptywheel aka Marcy Wheeler, emptywheel
Ted Stevens, The "Toobz", And The Idiocy Of The Internet bmaz, emptywheel
It can't happen here? Oh yes it can. digby aka Heather Digby Parton, Hullabaloo
Distorting the Truth About Growing Anti-Semitism When The Facts are Staring You in the Face tristero, Hullabaloo
Playing "chicken" with the republic Tom Sullivan, Hullabaloo
Impeachment Is a Refusal to Accept the Unacceptable Quinta Jurecic, The Atlantic
Responding to the Rise in Domestic Terrorism: Don't Forget Prevention Eric Rosand, Lawfare
The 2020 election Paul Campos, Lawyers, Guns and Money
The Very Core of His Power Scott Lemieux, Lawyers, Guns, and Money
The Last Slave Ship Erik Loomis, Lawyers, Guns and Money
Resistance is Futile driftglass, at his blog
Dunning-Kruger by Proxy Yastreblyansky, The Rectification of Names
DONALD TRUMP, BLEEDING HEART Steve M., No More Mister Nice Blog