Welcome to The Breakfast Club! We're a disorganized group of rebel lefties who hang out and chat if and when we're not too hungover we've been bailed out we're not too exhausted from last night's (CENSORED) the caffeine kicks in. Join us every weekday morning at 9am (ET) and weekend morning at 10:00am (ET) (or whenever we get around to it) to talk about current news and our boring lives and to make fun of LaEscapee! If we are ever running late, it's PhilJD's fault.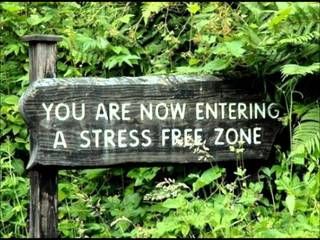 This Day in History
Civil rights marchers attacked in Selma, Alabama; Nazi Germany's dictator Adolf Hitler sends troops into the demilitarized Rhineland; Movie director Stanley Kubrick dies.
Breakfast Tunes
Something to Think about over
Coffee

Prozac
If you're passionate about your work, it makes the people around you want to be involved too.
Breakfast News
Memos reveal that US asylum shift targets Spanish speakers
Judge: Census citizenship question is a threat to democracy
Ahead of court ruling, Census Bureau seeks citizenship data
2 Kansas companies indicted over noxious chemical cloud
US judge eases wildfire safety plan for California utility
Ole Miss student government groups: Move Confederate statue
Push to ban LGBT conversion therapy stalls out in Utah
Latest winter storm flashes lightning through California sky
US plans end to wolf protections; critics say it's premature
UN: 11 million North Korean need food and kids are stunted
Italian populists launch welfare program for poor, jobless
Iran lawyer convicted after defending women protesters
Gas scarcity could turn Venezuela's crisis to catastrophe
North Korea said to be rebuilding structures at rocket site
Poland considers exhumations at pogrom site and Jews object
FIFA's record finances reignites World Cup pay parity debate
Bad weather changes course of Indian Ocean exploration trip
Breakfast Blogs
Kirstjen Nielsen Can Openly Bullshit a Congressional Committee, Apparently Charles P. Pierce, Esquire Politics
Eli Lake's Serial Defense of Bibi Netanyahu's Clandestine Tampering Makes Him the Poster Child Proving Ilhan Omar Right emptywheel aka Marcy Wheeler, emptywheel
Period Troubles. And Jokes. Echidne, at her blog
The trade deficit has exploded under the stable genius digby aka Heather Digby Parton, Hullabaloo
Focus on where you are Tom Sullivan, Hullabaloo
The White House Counsel's Flawed Response to Congress on Security Clearances Andy Wright, Just Security
Second Circuit Hears Argument on Facebook's Liability for Hamas Attacks Sarah Grant, Lawfare
Will Trump accept the legitimacy of the election if he loses next November? Paul Campos, Lawyers, Guns and Money
The Dishonest Hacks Who Attack Ilhan Omar Erik Loomis, Lawyers, Guns and Money
Campus P.C. Doesn't Get Much More Out of Control Than This Scott Lemieux, Lawyers, Guns and Money
The Left was Right About The Right All Along driftglass, at his blog
Dual Loyalty Postscript Yastrerblyansky, The Rectification of Names
The Omar Fiasco John Cole, Balloon Juice
IT'S NOT TRUMP'S REACTION TO THE 2020 ELECTION RESULTS I'M WORRIED ABOUT Steve M, No More Mister Nice Blog