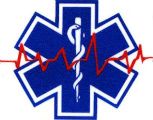 Welcome to the Stars Hollow Gazette's Health and Fitness News weekly diary. It will publish on Saturday afternoon and be open for discussion about health related issues including diet, exercise, health and health care issues, as well as, tips on what you can do when there is a medical emergency. Also an opportunity to share and exchange your favorite healthy recipes.
Questions are encouraged and I will answer to the best of my ability. If I can't, I will try to steer you in the right direction. Naturally, I cannot give individual medical advice for personal health issues. I can give you information about medical conditions and the current treatments available.
You can now find past Health and Fitness News diaries here.
Follow us on Twitter @StarsHollowGzt
>
What To Cook
Thursday is Valentine's Day. If you're not dining out and want to fix a special dinner for that special person in your life, we have some ideas.
Chocolate Shortbread Hearts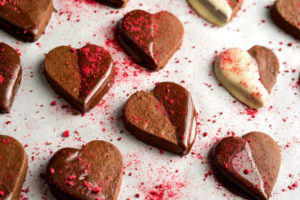 Fragile and supremely buttery, these cocoa-flavored shortbread cookies are dunked partway in melted chocolate and sprinkled with an optional topping of crushed freeze-fried raspberries. [..]

Be sure not to roll the dough thinner than 1/2 inch. Otherwise, the cookies are apt to break and crumble after baking. Their thickness helps keep them intact.
Lazy Lobster
A lobster for those who prefer eating lobster without the work and without a bib, this recipe is meant for an intimate supper à deux, whether for Valentine's Day or not. Freshly cooked lobster is preferred, but some may splurge and buy a pound of preshucked lobster meat. Serve with crusty French bread or toasted thick slices of baguette cut on a long diagonal.
Skillet Hot Honey Chicken With Hearty Greens
Requiring just one pan, this recipe yields supremely crisp, juicy chicken thighs and hot honey schmaltz, which serves as a warm vinaigrette for sturdy greens and a sauce for your — let's say it again — supremely crisp, juicy chicken thighs.
Quiche Sardou
Both the tart shell and filling for this luscious quiche can be prepped ahead, making it a great dish for brunch entertaining.
French Spiced Bread
It's great for a sweet toast in the morning, or it can be sliced thinly and served with pâté for a pretty party appetizer.
Orange Sweet Rolls
Inspired by the All Steak restaurant in Cullman, Alabama, these thinly-rolled, brightly-flavored orange rolls have both zest and juice, giving them an intoxicating aroma and a full burst of sweet citrus flavor.
Health and Fitness News
Amid Measles Outbreak, Docs Hope Facts Top Myths
Flu Season Far From Over, CDC Says
Fluoroquinolones Overprescribed Despite Dangers
Drug May Be Safer Option Against Repeat Stroke
'We are Going to Have More:' Measles Threat Grows
Gastric Bypass Means Diabetes Remission For Many
Could HPV Be Tied to Heart Trouble in Women, Too?
Cancer Linked to Surface of Breast Implants
New Antibiotic Treats Pneumonia, Skin Infections
Education No Match Against Alzheimer's
Measles Outbreak Sends Vaccine Demand Soaring
After Opioids, Benzodiazepine Use Raises Concern
Study: Leave Benign Ovarian Cysts in Place