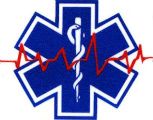 Welcome to the Stars Hollow Gazette's Health and Fitness News weekly diary. It will publish on Saturday afternoon and be open for discussion about health related issues including diet, exercise, health and health care issues, as well as, tips on what you can do when there is a medical emergency. Also an opportunity to share and exchange your favorite healthy recipes.
Questions are encouraged and I will answer to the best of my ability. If I can't, I will try to steer you in the right direction. Naturally, I cannot give individual medical advice for personal health issues. I can give you information about medical conditions and the current treatments available.
You can now find past Health and Fitness News diaries here.
Follow us on Twitter @StarsHollowGzt
What TO Cook
The holidays are behind us and we are settling into our old routines. Soon day light will be noticeably longer. Yeah! In the meantime, liven things up with new recipes that are interesting and nutritious.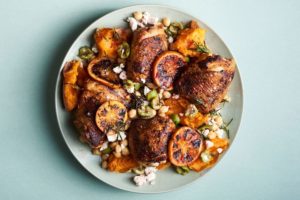 Remember that thing about not putting acid on raw meat? This charred chicken recipe doesn't abide by that rule, and now that we've tried it, we don't, either.
Winter Italian Chopped Salad
Pepperoni, marinated artichoke hearts, and canned chickpeas are roasted together to make a warm and crisp foundation for this wintry riff on an Italian chopped salad. Fresh oranges balance out the salty and savory flavors.
Beer-Steamed Mussels with Chorizo
Yes, you can use any pilsner in this recipe—but a Mexican pilsner will take to the chorizo the best.
Spiced Chickpeas and Greens Frittata
When in doubt, frittata. This version turns greens-and-beans into a complete one-skillet supper
Sheet-Pan Cider-Ricotta Pancakes with Pear Compote
A swirl of cinnamon-spiced pear compote runs through these protein-rich pancakes. Make a batch, then slice and keep chilled, ready to quickly reheat for a grab-and-go breakfast.
Slow-Cooker Chipotle-Orange Pork Tacos
You can serve this warmly spiced, slow-cooked pork in its entirety for a crowd, or treat it as a "nextover" and turn the extra servings into a brand-new dinner later in the week.
Health and Fitness News
Potty Foot Stool May Help Your Constipation
Is Daily Vitamin D a Lifesaver for COPD Patients?
Many Medical Marijuana Patients Drive While High
E. Coli Outbreak Linked to Romaine Lettuce Is Over
Candies May be Contaminated With Hepatitis A
Common Heart, Diabetes Meds May Aid Mental Illness
Could Belly Fat Affect Dementia Risk?
People With Cancer May Face Greater Shingles Risk
Sleep Patterns May Offer Clues to Alzheimer's
Drug May Delay MS Disability for Some
Getting Flu Shot During Hospital Stay a Safe Bet
Space Travel Won't Turn Germs Into Superbugs
https://www.webmd.com/children/news/20190108/bones-are-growing-faster-affecting-orthopedics
Diet Soda Linked to Risk for Diabetic Blindness