Welcome to The Breakfast Club! We're a disorganized group of rebel lefties who hang out and chat if and when we're not too hungover we've been bailed out we're not too exhausted from last night's (CENSORED) the caffeine kicks in. Join us every weekday morning at 9am (ET) and weekend morning at 10:30am (ET) to talk about current news and our boring lives and to make fun of LaEscapee! If we are ever running late, it's PhilJD's fault.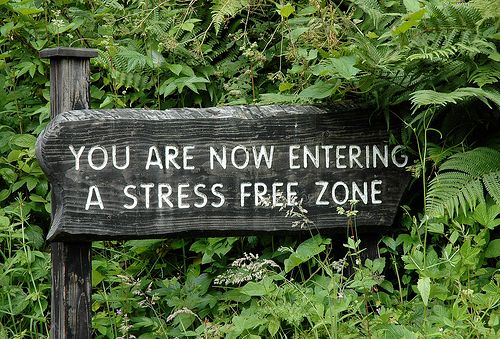 AP's Today in History for July 29th
Britain's Prince Charles marries Lady Diana Spencer; Italy's fascist dictator Benito Mussolini born; President Dwight Eisenhower signs an act creating NASA; Artist Vincent Van Gogh dies.
Something to think about, Breakfast News & Blogs below
Can liberals please work out how to win back the working class?
Thomas Frank | Opinion | The Guardian
…I started out in journalism in the orange-fingered sunset of the Reagan era. The rise of the right, I felt back then, was the most consequential development of my lifetime, and understanding it was where I came to focus my energies.

What came to fascinate me was the paradox of the thing. Republicans had successfully inverted their historical brand-image as the party of the highborn, remaking themselves as plain-talking pals of the forgotten people who had so spurned them during the Great Depression. Republicanism's payload, however, was the same as it had been in 1932. And just look at what conservatism proceeded to do to those average people once they welcomed it into their lives.

But understanding the perversity of rightwing populism only brought me to another mystery: the continuing failure of liberals to defeat this thing, even as its freakishness and destructiveness became apparent to everyone. My brain twirls to think that rightwing populism is still running strong in 2018 – that it's even worse now than it was in 1988 – that the invective and the journalism and the TV shows and all the mournful books about the decline of the middle class have amounted, basically, to nothing.

We had the perfect opportunity to reverse course in 2008, after a deregulatory catastrophe sent the billionaires shrieking for handouts and ruined middle America as collateral damage. That was the perfect moment for liberals to reclaim their Rooseveltian heritage by governing forcefully on behalf of ordinary people, by warring against over-powerful corporations, by demonstrating the power of the state to build a just and humane society. But they didn't do it.

I know the excuses: those Republicans were so clever, they wouldn't vote for Obama's proposals, etc. But from the long-term perspective, what really mattered was the absence of Democratic will. Instead of doing what the moment required, Democrats chose to help the banks get back on their feet and to stand by as inequality soared; they scolded their base for wanting too much and they extended their hand instead to Silicon Valley and big pharma. The task of capturing public anger was one they regarded with distaste; they left that to Tea Party demagogues and to Donald Trump.

We are going to pay for that failure for a long time. The GOP should have been ruined by the financial crisis; instead the culture wars are raging all over again, with dog whistles and fights over the flag and the persecution mania of the populist right blaring from the TV screen. We're right back where we started. The crisis went completely to waste.

For all their cunning, Republicans are a known quantity. Their motives are simple: they will do anything, say anything, profess faith in anything to get tax cuts, deregulation and a little help keeping workers in line. Nothing else is sacred to them. Rules, norms, traditions, deficits, the Bible, the constitution, whatever. They don't care, and in this they have proven utterly predictable.

The Democrats, however, remain a mystery. We watch them hesitate at crucial moments, betray the movements that support them, and even try to suppress the leaders and ideas that generate any kind of populist electricity. Not only do they seem uninterested in doing their duty toward the middle class, but sometimes we suspect they don't even want to win.

(This is more than just a suspicion, by the way. As none other than Tony Blair has said, "I wouldn't want to win on an old-fashioned leftist platform. Even if I thought it was the route to victory, I wouldn't take it.")

Still, as we are reminded at every turn, this flawed organization is the only weapon we have against the party of Trump. And as the president's blunders take a turn for the monumental and public alarm grows, the imperative of delivering a Democratic wave this fall grows ever more urgent.

Make no mistake: it has got to happen. Democrats simply have to take one of the houses of Congress this fall and commence holding Trump accountable. Failure at this baseline mission is unthinkable; it will mean the Democratic party has no reason for being, even on its own compromised terms.

…
Something to think about over
coffee

prozac


Ready, steady, slow: snails slug it out at racing world championship

CONGHAM, England (Reuters) – The race starter stood up and shouted: "Ready, steady, slow!" The crowd cheered, but the competitors remained stuck at the start line. Welcome to the world snail racing championship.

More than 150 snails took part in the annual event, held at a summer fete in Norfolk, eastern England on Saturday where a silver tankard stuffed with lettuce leaves was the prize.

The snails are placed on a special damp cloth marked with three concentric circles and the creatures race 13 inches (33 cm) to the outer ring.

"We take this seriously," snail racer John McClean told Reuters.

"We have got training slopes. We look at diet, we are drug compliant as well. It is the whole thing when you look at elite sports."

The competition has been held since the 1960s with each race lasting several minutes. Competitors are able to select a snail from the organizers' stash or bring their own.

Jo Waterfield from the nearby village of Grimston found the eventual winner among her plants.

"I pulled him out this morning and told him if he didn't win I would squash him," Waterfield told Reuters.

(Writing by Patrick Johnston; Editing by Robin Pomeroy)