Welcome to The Breakfast Club! We're a disorganized group of rebel lefties who hang out and chat if and when we're not too hungover we've been bailed out we're not too exhausted from last night's (CENSORED) the caffeine kicks in. Join us every weekday morning at 9am (ET) and weekend morning at 10:30am (ET) to talk about current news and our boring lives and to make fun of LaEscapee! If we are ever running late, it's PhilJD's fault.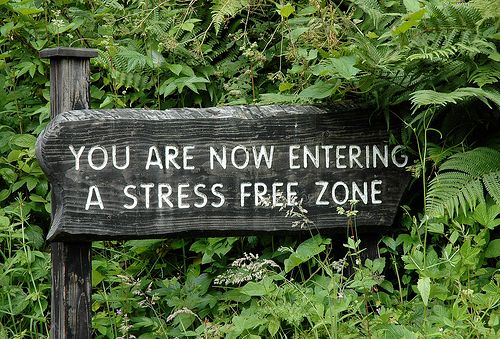 AP's Today in History for April 1st
Slobodan Milosevic arrested; American forces invade Okinawa; Nazi Germany begins persecuting Jews; Soul singer Marvin Gaye is shot to death by his father.
Something to think about, Breakfast News & Blogs below

Alton Sterling shooting: Baton Rouge officer fired as graphic body camera footage released
Christal Hayes, USA Today
One of the two white officers who wrestled Alton Sterling to the ground and killed him outside a Louisiana convenience store was fired after an excessive force investigation. The second officer will be suspended for three days.

Baton Rouge Police Chief Murphy Paul made the announcement and detailed the investigation into both white officers, Howie Lake and Blane Salamoni. The case stems back to the 2016 shooting of Sterling, who was later found with a gun.

Salamoni, the only officer to open fire, was terminated. Lake will be suspended for three days. Neither are in danger of being charged criminally, though, as an investigation by the state's Attorney General did not find sufficient evidence of a crime. That finding was announced earlier this week.

After the announcement Friday, the department released graphic body camera footage showing Salamoni calling Sterling a variety of profanity-laced names while the injured man lay bleeding to death on the concrete.

…

Stephon Clark was facing away from police when they shot him, lawyer says
Sam Levin, The Guardian
Stephon Clark, the unarmed California man killed by police in his grandmother's back yard, was facing away from the officers when they fired and hit him seven times from behind, the family's attorney announced Friday, saying an independent autopsy revealed falsehoods in law enforcement's narrative.

The 22-year-old father of two also did not die instantly and was alive for about three to 10 minutes while police failed to provide him medical aid and instead yelled commands at him and handcuffed him, according to the doctor who conducted an autopsy for Clark's loved ones.

The news conference in Sacramento is likely to spark further outrage across the country after a week of national scrutiny surrounding the police killing of an unarmed black father in his family's home on 18 March.

"It contradicts the narrative that has been put forth by the police … that they had to open fire because he was charging at them," said Benjamin Crump, the family's attorney. "The bullets were from behind."

…

LOUISIANA AND MINNESOTA INTRODUCE ANTI-PROTEST BILLS AMID FIGHTS OVER BAYOU BRIDGE AND ENBRIDGE PIPELINES
Alleen Brown, Will Parrish, The Intercept
THIS WEEK, THE Louisiana House of Representatives introduced new legislation aimed at criminalizing the activities of groups protesting the extraction, burning, and transport of oil and gas. The bill is similar to a model created by the right-wing American Legislative Exchange Council. Indeed, in the wake of the massive protest movement at Standing Rock, which attempted to prevent completion of the Dakota Access pipeline, at least seven states have introduced or passed "critical infrastructure" legislation. Louisiana's version comes as opponents of the Bayou Bridge pipeline have ramped up protest activities in the state, staging occupations and blockades aimed at halting construction of the project.

The legislation creates new crimes that would punish groups for "conspiring" to trespass on critical infrastructure sites and prescribes particularly harsh penalties for those whose ideas, if carried out, would disrupt the operations of such infrastructure. The definition of the term critical infrastructure would be amended to include pipelines and pipeline construction sites. The language of the bill reaches far beyond cases of property destruction, and stands to net individuals who do not participate in or condone such activities.

The Louisiana bill, unlike the ALEC model, does not require that any disruption to a facility's functioning take place for penalties to apply — an individual could face huge fines or prison time without ever having set foot on the property.

"This is ALEC-plus," said Pamela Spees, a senior attorney at the Center for Constitutional Rights who is representing groups opposed to the Bayou Bridge project.

…

Is Oklahoma the next stop for a teacher revolt?
Darrin Hoop, The Socialist Worker
…Following on the heels of the strike victory of 20,000 educators in West Virginia, who won a 5 percent pay increase for themselves and all public workers in the state, some 150,000 teachers and public workers in Oklahoma are preparing to strike this coming Monday, April 2.
…
On March 23, the Oklahoma Education Association (OEA), the biggest educators' union in the state, presented a plan to raise $905.7 million in revenue to fund education and provide teachers with a $10,000 raise over three years, with $6,000 coming in year one. Support professionals would receive a $5,000 pay increase with half of that in the first year.

Other state employees are pressing for a $7,500 increase over three years, and the OEA proposal earmarks more than $300 million in revenue to restore funding for core state services, including education.

The adamant demands of these workers are the result of more than a decade of stagnant incomes, underfunding of schools and cuts to public services. Teachers haven't had a raise in 11 years, and it's been 12 years since the last across-the-board pay increase for state workers such as child support specialists, social service workers, bridge inspectors and others.

…

CENTRIST GROUP BACKED ANTI-ABORTION, ANTI-LGBT REP. LIPINSKI BECAUSE HIS OPPONENT SUPPORTED BERNIE SANDERS, EMAILS REVEAL
Zaid Jilani, Ryan Grim, The Intercept
EARLIER THIS YEAR, Rep. Dan Lipinski, D-Ill., was facing a surprisingly robust primary challenge from Marie Newman, a progressive Democrat backed by some of the many constituencies that Lipinski has clashed with over the years. Lipinski represents a solidly Democratic seat, but has become one of the most conservative Democrats in the House, with his opposition to legal abortion and hostility toward marriage equality and immigration rights.

Eventually, Lipinski narrowly defeated Newman in the March 20 primary — thanks in part to support from the centrist political alliance No Labels. Lipinski is a member of the group's House Problem Solvers Caucus, an informal collection of representative who work to, well, solve problems.

No Labels, which was formed in 2010 with a mission to promote centrism, focuses primarily on good governance and remains vague in terms of what policies it supports. The group takes an approach to politics based on the theory that both parties tend to cater to the extremes in primaries, and, if elected, those polarized members of Congress create dysfunction, government shutdowns, and the gridlock that sours the public on Washington. In addition to advocacy for bipartisanship, the group is turning to electoral politics, supporting moderates in races against what the group perceives to be ideologues who are farther afield in both parties. As part of its electoral efforts, No Labels pledged to raise $50 million to bolster candidates in the 2018 midterms.

One of the races that the group got involved in was the Chicago-area primary, spending roughly $1 million to back Lipinski over Newman, according to reports filed with the Federal Election Commission. (The spending was technically done through a Super PAC called United for Progress, under the umbrella of Country Forward, which is No Labels' allied political entity.)

…

Two-thirds of Americans live in the 'Constitution-free zone'
Lornet Turnbull, YES! Magazine
In Hartford, Vermont, last year, U.S. Border Patrol agents boarded a Greyhound bus as it arrived from Boston, asking passengers about their citizenship and checking the IDs of people of color or those with accents. In January, they stopped a man in Indio, California, as he was boarding a Los Angeles-bound bus. In questioning him about his immigration status, they told him his "shoes looked suspicious," like those of someone who had recently crossed the border.

Interrogation, searches, demands for identification, and possible detainment are processes people are subjected to as they try to enter the U.S. at ports of entry as the U.S. Customs and Border Protection tries to keep borders secure. Turns out, this broad authority doesn't end at ports of entry but extends for another 100 miles into the interior, across the entire perimeter of the country.

It's an area some derisively refer to as the "Constitution-Free Zone." It's also home to two-thirds of the U.S. population.

Within this area, U.S Border Patrol, a division of Customs and Border Protection, has authority to board and search any vehicle, bus, or vessel without a warrant and can ask occupants to prove their legal status in this country: "Papers, please."

Some 200 million people live within that 100-mile zone, which encompasses most major U.S. cities from east to west and north to south, including New York and Seattle, Detroit and Philadelphia. The zone also includes the entirety of many states, Florida, Massachusetts, and New Jersey, for example.

…

DCCC INJECTS ITSELF INTO A THIRD TEXAS DEMOCRATIC PRIMARY, THIS TIME GOING UP AGAINST EMILY'S LIST
David Dayen, The Intercept
THE DEMOCRATIC CONGRESSIONAL Campaign Committee has intervened in a third U.S. House race in Texas, endorsing former Obama administration official and NFL linebacker Colin Allred for a Dallas-area seat held by incumbent Republican Pete Sessions.

In 2016, the party failed to field a candidate in the race.

Allred garnered 38.5 percent of the vote in the first round of the Democratic primary for the 32nd Congressional District, short of the 50 percent he needed to advance directly to the general election. He still has to clear a May 22 runoff against Lillian Salerno, another Obama administration veteran, who earned 18.3 percent in the seven-person field.

A DCCC aide pointed to Allred's strong performance in the primary and a series of endorsements, including the state and local AFL-CIO, former Dallas Mayor and U.S. Trade Representative Ron Kirk, and former Secretary of Housing and Urban Development Julián Castro (Allred's former boss). But choosing sides in the primary before Democratic voters have the final say could irk some party faithful. It's already angered one: Lillian Salerno.

"I figured they'd let us duke it out, but they couldn't help themselves," said Salerno, who was a small business entrepreneur before working for the United Nations and the Agriculture Department. "I don't see the benefit of this that helps our party. I'm a Democrat; why does this help us?"

It's unclear what designating Allred as a "Red to Blue" candidate accomplishes in March, before the primary runoff, as opposed to after the runoff in May. The DCCC did not promise any resources or support within the next two months for Allred. The committee has also been plagued by the perception of putting its thumb on the scale in primaries across the country, especially in Texas.

…

Black Student Protesters in Chicago Are Denied Access to Public Restrooms at City Hall
By Kelly Hayes, Truthout
It's spring break for Chicago's public school students, and some of the city's young people are taking the opportunity to protest. This week, dozens of high school and middle school students from the city's South and West Sides have participated in a series of actions to demand that Chicago's City Council halt the proposed construction of a new $95 million training facility for the Chicago Police Department.

The training facility, like the city's police department, has been mired in controversy. Young activists, who say the $95 million should instead be invested in their communities have flyered, staged protests and held teach-ins in opposition to the project since last summer, building significant community support.

The city was also hit with a lawsuit on Monday filed by activists with the #NoCopAcademy campaign who are seeking to expose emails and records that they believe will disprove Chicago Mayor Rahm Emanuel's claims that the police academy is being built in response to recommendations from the Department of Justice (DOJ). Activists say available evidence indicates that the project was being planned months before the DOJ report, which offered a scathing review of Chicago police practices, was released.

But despite public outcry, Chicago's City Council is expected to vote to approve the contractor and design of the facility later this spring. Students and adults opposed to the project attended a Chicago City Council meeting on Wednesday to voice their disapproval of the project.

Chicago Mayor Rahm Emanuel left the room during the discussion, returning after it was over.

…

Thomas Piketty says Bernie Sanders' electoral strategy is the way to beat back the right
KEITH A. SPENCER, Salon
In a new paper, French political economist Thomas Piketty, author of the bestselling 2013 book "Capital in the Twenty-First Century," argues that Western political parties on the right and left have both become parties of the "elites."

Yet the 65-page paper from the notoriously punctilious economist — titled "Brahmin Left vs. Merchant Right: Rising Inequality & the Changing Structure of Political Conflict" — is more surprising for the lessons it has for the political left in the Western world. Indeed, the left-populist wing of Western political parties, including the American progressive movement restarted by Bernie Sanders, has reason to celebrate: Piketty's paper aligns with their somewhat counterintuitive strategy that shifting the Democratic Party platform more to the left is actually a winning electoral strategy that can help bring back disenfranchised working-class voters and less educated voters who currently may not vote at all or identify with right-wing populism.

"Using post-electoral surveys from France, Britain and the US, this paper documents a striking long-run evolution in the structure of political cleavages," Piketty writes in the abstract. He goes on to explain the political changes that have happened since the 1950s and 1960s, when "the vote for left-wing (socialist-labour-democratic) parties was associated with lower education and lower income voters" — in other words, the Labour Party of the United Kingdom, the Socialist Party of France and the Democratic Party of the United States were considered parties that supported and helped destitute and less-well-educated voters.

Yet over time, those parties, Piketty explains, "gradually become associated with higher education voters," which he describes as creating a system of "multiple-elite" parties where "high-education elites now vote for the 'left,' while high-income/high-wealth elites still vote for the 'right' (though less and less so)." In other words, both sides of the spectrum became parties of the elite, with no party for less educated folks or the working class.

Piketty argues that this situation "contributes to rising inequality and lack of democratic response to it," as well as the rise of populists like Trump, Marine Le Pen in France and Nigel Farage in Britain.

…
Something to think about over
coffee

prozac

Under GOP Tax Law, Top 1% Get Extra $33,000 Per Year. The Poor? $40
Jake Johnson, Common Dreams
In its first analysis of how the GOP tax plan will affect Americans' personal income taxes alone, the nonpartisan Tax Policy Center (TPC) this week underscored what experts and most of the public already knew: that the Republican tax law will pour tens of thousands of extra dollars into pockets of the wealthy few while providing mere crumbs for the poor.

Specifically, according to TPC's new report, the top one percent of earners will receive an average annual tax cut of around $33,000 just from individual tax changes under the GOP law. The poorest Americans, by contrast, will see an average break of about $40 per year.

"While most of the corporate tax cuts flow to the top of the income distribution, what this shows is that even in the direct changes to the individual-side of the tax code, most of those changes are still being allocated to the top," Kim Rueben, a senior fellow at TPC, told the Washington Post.

The Post published a visual of the disproportionate gains seen by those at the very top:

…