Welcome to The Breakfast Club! We're a disorganized group of rebel lefties who hang out and chat if and when we're not too hungover we've been bailed out we're not too exhausted from last night's (CENSORED) the caffeine kicks in. Join us every weekday morning at 9am (ET) and weekend morning at 10:00am (ET) (or whenever we get around to it) to talk about current news and our boring lives and to make fun of LaEscapee! If we are ever running late, it's PhilJD's fault.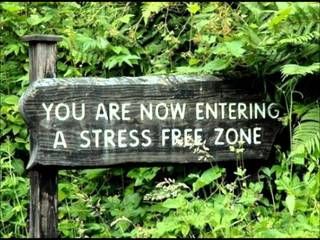 This Day in History
Radio pioneer Guglielmo Marconi born; 'America' first used on a world map; U.S. and Soviet troops meet in World War II; The Hubble Space Telescope deployed into orbit; Jazz singer Ella Fitzgerald born.
Breakfast Tunes
Something to Think about over
Coffee

Prozac
Just don't give up trying to do what you really want to do. Where there is love and inspiration, I don't think you can go wrong.
Breakfast News
Another judge rules against Trump on 'Dreamers' program
Supreme Court's last argument is over Trump travel ban
Justices say foreign business can't be sued under 1700s law
Arizona lawmakers haggle over funding before teacher strike
Federal judges to hear US appeal on Iraqi deportations
California university won't punish professor who jeered Bush
Medicare will require hospitals to post prices online
US pecan growers seek to break out of the pie shell
That's a heavy lift: Rhino at Illinois zoo undergoes CT scan
Armenia's political transition unclear after PM's ouster
UN prosecutor seeks life term for Karadzic at appeal hearing
Mysterious mummy found in Iran could be father of last shah
Breakfast Blogs
The Supreme Court Is Heartily Sick of This Case Charles Pierce, Esquire Politics
Mueller's Entirely Redacted Three Bullets and a Theory of the Case emptywheel aka Marcy Wheeler, emptywheel
What Happened To The Cultural Elites: I Just Work Here Ed Walker, emptywheel
Trump's Choices: Pruitt and Pompeo Echidne, at her blog
The NRA's win-win strategy digby aka Heather Digby Parton, Hullabaloo
Think small Tom Sullivan, Hullabaloo
James Comey's Honest Loyalty: Leadership Ethics and the Role of Process Bob Bauer, Lawfare
Vineyard Monocultures Erik Loomis, Lawyers, Guns and Money
The Quiet Parts Loud Scott Lemieux, Lawyers, Guns and Money
The aristocrats Paul Campos, Lawyers, Guns and Money
Senate Conspires To Deny Me My Entertainments driftglass, at his blog
KEVIN WILLIAMSON, STOP DIGGING Steve M., No More mister Nice Blog
Patent Troll That Sued EFF And Lost… Now Loses Its Bullshit Patent As Well Mike Masnick, Techdirt
The FBI's War On Encryption Is Personal, According To Comey's New Book Tim Cushing, Techdirt