Welcome to The Breakfast Club! We're a disorganized group of rebel lefties who hang out and chat if and when we're not too hungover we've been bailed out we're not too exhausted from last night's (CENSORED) the caffeine kicks in. Join us every weekday morning at 9am (ET) and weekend morning at 10:30am (ET) to talk about current news and our boring lives and to make fun of LaEscapee! If we are ever running late, it's PhilJD's fault.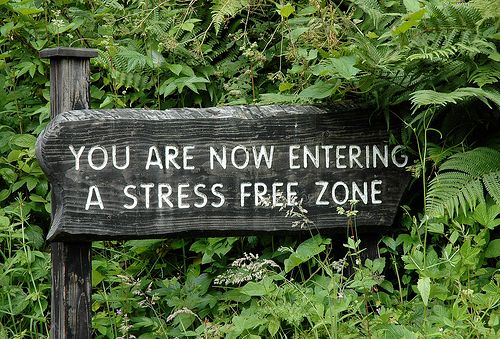 AP's Today in History for January 14th
George Wallace sworn in as Gov of Alabama, 1784 peace treaty with Britain ends revolution, 1943 Allied leaders pledge to continue WWII until unconditional surrender.
Something to think about, Breakfast News & Blogs below

Hawaii ballistic missile false alarm results in panic
Julia Carrie Wong and Liz Barney, The Guardian
An alert about an incoming ballistic missile sent Hawaii into panic for about 30 minutes on Saturday, until emergency officials announced that the message had been sent in error.

The alert, which was sent to cellphones, said there was a threat "inbound to Hawaii" and said residents should seek shelter. "This is not a drill," it added.

Tensions between the Trump administration and nuclear-armed North Korea have increased over fears the regime in Pyongyang may be able to reach US territory with a nuclear-armed missile. …

The Same Democrats Who Denounce Trump as a Lawless, Treasonous Authoritarian Just Voted to Give Him Vast Warrantless Spying Powers
Glenn Greenwald, The Intercept
LEADING CONGRESSIONAL DEMOCRATS have spent the last year relentlessly accusing Donald Trump of being controlled by or treasonously loyal to a hostile foreign power. Over the last several months, they have added to those disloyalty charges a new set of alleged crimes: abusing the powers of the executive branch — including the Justice Department and FBI — to vindictively punish political opponents while corruptly protecting the serious crimes of his allies, including his own family members and possibly himself.

The inescapable conclusion from all of this, they have relentlessly insisted, is that Trump is a lawless authoritarian of the type the U.S. has not seen in the Oval Office for decades, if ever: a leader who has no regard for constitutional values or legal limits and thus, poses a grave, unique, and existential threat to the institutions of American democracy. Reflecting the severity of these fears, the anti-Trump opposition movement that has coalesced within Democratic Party politics has appropriated a slogan — expressed in the hashtag form of contemporary online activism — that was historically used by those who unite, at all costs, to defeat domestic tyranny: #Resistance.

One would hope, and expect, that those who genuinely view Trump as a menace of this magnitude and view themselves as #Resistance fighters would do everything within their ability to impose as many limits and safeguards as possible on the powers he is able to wield. If "resistance" means anything, at a minimum it should entail a refusal to trust a dangerous authoritarian to wield vast power with little checks or oversight. …

Louisiana teacher handcuffed forcibly after asking questions at board meeting
Jamiles Lartey, The Guardian
A Louisiana teacher who was forcibly removed from a school board hearing was booked on two crimes and bonded out of jail on Tuesday morning, court documents show.

Deyshia Hargrave, a middle school English teacher in the Vermilion Parish School District was handcuffed and dragged out of the meeting by a town marshal on Monday night after voicing her concerns about a contract that would give a raise to the district's top administrator. During the public comments period, Hargrave was asked to stop asking questions, and she obeyed. Then when she was called on again by the board, the marshal stepped up and asked her to leave. The exchange was captured in video footage that has since gone viral.

Hargrave exited the room on her own, but once she reached the hallway, the officer took her to the ground and handcuffed her, leaving onlookers shocked. Court documents suggest she spent several hours in police custody before paying a bond to be released.

"What are you doing, can you explain!" Hargrave yelled as the officer picked her up from the floor and pushed her towards an exit, commanding her to "stop resisting".

Hargrave responded: "I am not, you just pushed me to the floor!" …

PRIVATE PRISON CONTINUES TO SEND ICE DETAINEES TO SOLITARY CONFINEMENT FOR REFUSING VOLUNTARY LABOR
Spencer Woodman, The Intercept
OFFICIALS AT A privately run Immigration and Customs Enforcement detention center in rural Georgia locked an immigrant detainee in solitary confinement last November as punishment for encouraging fellow detainees to stop working in a labor program that ICE says is strictly voluntary.

Shoaib Ahmed, a 24-year-old who immigrated to America to escape political persecution in Bangladesh, told The Intercept that the privately run detention center placed him in isolation for 10 days after an officer overheard him simply saying "no work tomorrow." Ahmed said he was expressing frustration over the detention center — run by prison contractor CoreCivic — having delayed his weekly paycheck of $20 for work in the facility's kitchen.

Those in ICE custody often work for as little as $1 per day and cannot legally be compelled to work.

Ahmed's account adds to a growing chorus of ICE detainees who allege that they have been forced to work in for-profit ICE facilities or else risk punishment with solitary confinement — a harsh form of captivity that, if prolonged, can amount to torture. Late last month, ICE detainees at a CoreCivic-run facility in California sued the private prison contractor, alleging that they had been threatened with solitary confinement if they did not work. In October, The Intercept reported that officials had placed another detainee in solitary confinement for 30 days for "encouraging others to participate in a work stoppage" at the same privately run facility where Ahmed was disciplined, the Stewart Detention Center in Lumpkin, Georgia. …
Something to think about over
coffee

prozac

People On Twitter Tell Trump No One In Norway Wants To Come To His 'Shithole Country
After President Donald Trump made racist remarks lamenting immigrants coming from "shithole countries" like Haiti and nations in Africa rather than from Norway, people on Twitter, including some actually from Norway, were quick to remark that, for many Norwegians, America may seem to be a bit of a shithole.
…

Of course people from #Norway would love to move to a country where people are far more likely to be shot, live in poverty, get no healthcare because they're poor, get no paid parental leave or subsidized daycare and see fewer women in political power. #Shithole

— Christian Christensen (@ChrChristensen) January 11, 2018


…

#Norway:
•Named Happiest Country
•Named Best Country To Live In by UN
•Named Most Prosperous Country
•Free colleges/universities

Norwegians, reading today's news from the States:
"Why in the world would we want to go to that #shithole country?" https://t.co/oSmMDZRonK

— ?????????? (@TheMrJayBrown) January 11, 2018

…