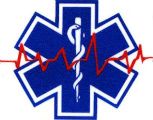 Welcome to the Stars Hollow Gazette's Health and Fitness News weekly diary. It will publish on Saturday afternoon and be open for discussion about health related issues including diet, exercise, health and health care issues, as well as, tips on what you can do when there is a medical emergency. Also an opportunity to share and exchange your favorite healthy recipes.
Questions are encouraged and I will answer to the best of my ability. If I can't, I will try to steer you in the right direction. Naturally, I cannot give individual medical advice for personal health issues. I can give you information about medical conditions and the current treatments available.
You can now find past Health and Fitness News diaries here.
Follow us on Twitter @StarsHollowGzt
Summer's Last Hurrah
Summer is quickly coming to a close and Autumn will soon cool the air. It's time o take advantage of the fresh summer vegetable and herbs from your own garden or from the local farm stand. Here are a few recipes for the last long weekend of Summer. There is an Accidentally Creamier Potato salad; and an easy Salt and Pepper Roast Chicken with "how to" directions for perfection. Start the meal off with a summery Clam Chowder that has a Tuscan slant and uses fresh corn and zucchini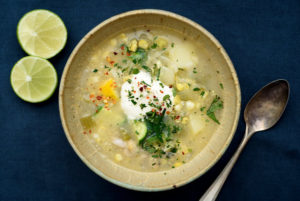 Karsten Moran for The New York Times
Corn and Clam Chowder With Zucchini and Herbs
Summer corn and clam chowder is like a clambake in a bowl, emphasizing the sweetness of each ingredient. To give the chowder a somewhat Italian slant and to magnify the corn flavor, a handful of polenta is used to thicken the broth slightly, as is the case with certain Tuscan vegetable soups. David Tanis
Salt-and-Pepper Roast Chicken
Calling for just four ingredients – chicken, salt, pepper and whatever herbs you have around – this is a recipe for roast chicken at its simplest and best. The method is fairly straightforward. You season the bird, then roast it at high heat until the skin is bronzed and crisp and the flesh juicy. Melissa Clark
Mashed Potato Salad With Scallions and Herbs
Creamier than a classic potato salad, and chunkier and zestier than regular mashed potatoes, this hybrid dish can be served warm or at room temperature, when its texture is at its softest and best. (Never serve this cold; no one likes cold mashed potatoes.)
Health and Fitness News
Brain Scans Offer Clues to Why Some Teens Pile on Pounds
Chronic Illness Can Plunge Young Adults Into Despair
Eating Feeds 'Feel Good' Hormones in the Brain
New Clues to Why Yawns Are Contagious
New Hope From Old Drugs in Fight Against Parkinson's
U.S. Obesity Rate Holding Steady, but Still High
Bystander CPR Less Likely in Black Neighborhoods
Common Painkillers May Boost Blood Pressure in Arthritis Patients
FDA Approves 1st Treatment for 'Kissing Bug' Illness in Children
More Evidence Links the 'Mono' Virus to MS Risk
oo Much TV May Cost You Your Mobility
Diet Study Suggests It's Carbs, Not Fats, That Are Bad for You
Many Parents Not Happy With Later School Start Times
Moles Not Most Likely Spot for Melanomas
Smoking Linked to Frailty in Seniors
HealthDay Logo Could an Estrogen Patch Boost Women's Sex Lives in Menopause?
Does Race Matter in Care 'Preemie' Babies Receive?
Hep B Vaccine Should Be Given Sooner: Pediatricians Group
More Than Half of Americans Will Need Nursing Home Care: Study
Serious Reactions to Vaccines Rarely Recur: ReviewYoung Adults May Be Ignoring High Blood Pressure
Slow and Steady Wins the Weight-Loss Race
Undiagnosed Heart Condition 'AFib' May Be Common, Study Suggests