Welcome to The Breakfast Club! We're a disorganized group of rebel lefties who hang out and chat if and when we're not too hungover we've been bailed out we're not too exhausted from last night's (CENSORED) the caffeine kicks in. Join us every weekday morning at 9am (ET) and weekend morning at 10:30am (ET) to talk about current news and our boring lives and to make fun of LaEscapee! If we are ever running late, it's PhilJD's fault.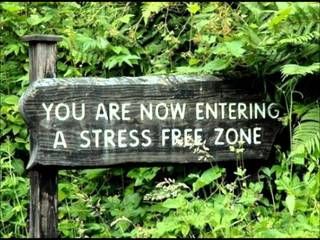 This Day in History
Outbreak of World War One; Troops disperse 'Bonus Army' marchers; A U.S. Army bomber crashes into the Empire State Building; Former first lady Jacqueline Kennedy Onassis and author Beatrix Potter born.
Breakfast Tunes
Something to Think about over
Coffee

Prozac
When Harvard men say they have graduated from Radcliffe, then we've made it.
Breakfast News
Cliven Bundy follower gets 68 years for role in armed Nevada standoff
Federal judge rips North Carolina GOP for fighting effort to undo racist redistricting
Putin: Russia will retaliate if 'insolent' US lawmakers pass sanctions bill
US court asked to hold off on decision over fracking rules
Florida's cost for losing lawsuits keeps growing
California Supreme Court ruling bolsters bullet train foes
Chinese billionaire convicted in United Nations bribery case
Qatar says UN should play a role in resolving Gulf crisis
Demand overseas keeps Mustang on top despite lower US sales
'A children's crisis': now 80% of all kids in Yemen are in need
Amid nationwide drought, Rome seeks ways to avoid rationing
How loss of Arctic sea ice further fuels global warming
Breakfast Blogs
This Is How the Russian Kleptocracy Operates Charles Pierce, Esquire Politics
With Clowns To The Left, And Jokers On The Right, Trump Turns To Scaramucci bmaz, emptywheel
A Horse Is A Horse Is A Horse, Of Course. On The Uffington Chalk Horse. Echidne, at her blog
She really can field dress a moose digby aka Heather Digby Parton, Hullabaloo
CONSUME. BUY. Tom Sullivan, Hullabaloo
Today In Moderate [sic] Republicans Scott Lemieux, Lawyers, Guns and Money
People in the military are less than enthusiastic about receiving orders delivered by Tweet Shakezula, Lawyers, Guns and Money
But This Ship Can't Sink driftglass, at his blog
REINCE PRIEBUS IS YET ANOTHER SUBORDINATE TOUGH-GUY TRUMP CAN'T BRING HIMSELF TO FIRE Steve M., No More Mister Nice Blog