Welcome to The Breakfast Club! We're a disorganized group of rebel lefties who hang out and chat if and when we're not too hungover we've been bailed out we're not too exhausted from last night's (CENSORED) the caffeine kicks in. Join us every weekday morning at 9am (ET) and weekend morning at 10:30am (ET) to talk about current news and our boring lives and to make fun of LaEscapee! If we are ever running late, it's PhilJD's fault.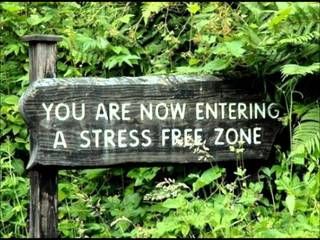 This Day in History
Britain's Prince Charles marries Lady Diana Spencer; Italy's fascist dictator Benito Mussolini born; President Dwight Eisenhower signs an act creating NASA; Artist Vincent Van Gogh dies.
Breakfast Tunes
Something to Think about over
Coffee

Prozac
What is most important for democracy is not that great fortunes should not exist, but that great fortunes should not remain in the same hands. In that way there are rich men, but they do not form a class.
Breakfast News
Russia retaliates to 'aggressive' US sanctions
Court says Flint residents can sue Michigan over bad water
North Korea 2nd ICBM test puts much of US in range: experts
Romania blocks Russian deputy PM from entering EU airspace
Italy approves hotly contested mandatory vaccine program
Massachusetts governor signs bill hiking tax on recreational pot
Judge allows Chicago-area sweetened beverage tax to begin
Arkansas limits on abortion pill can proceed: appeals court
US appeals court lets Louisiana inmate keep dreadlocks
Saturn's moon Titan could harbor simple life forms
Breakfast Blogs
It's Never Too Early to Start Thinking About 2020 Charles Pierce, Esquire Politics
Three Things: In the Debris Field After Health Care 'Freedom' Act Rayne, emptywheel
What Should Women Wear? Echidne, at her blog
Friday Night Soother: Little devils digby aka Heather Digby Parton, Hullabaloo
Until next time Tom Sullivan, Hullabaloo
Saving the ACA Scott Lemieux, Lawyers, Guns and Money
Transgendered Soldiers of the Past Erik Loomis, Lawyers, Guns and Money
Rep. Gohmert: I Prayed For McCain, Cancer 'Doesn't Give Him Right To Make People Suffer' John Amato, Crooks and Liars
Both Siderism Is Corporate Policy driftglass, at his blog
DONALD TRUMP'S TASTE IN MEN Steve M., No More Mister Nice Blog