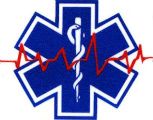 Welcome to the Stars Hollow Gazette's Health and Fitness News weekly diary. It will publish on Saturday afternoon and be open for discussion about health related issues including diet, exercise, health and health care issues, as well as, tips on what you can do when there is a medical emergency. Also an opportunity to share and exchange your favorite healthy recipes.
Questions are encouraged and I will answer to the best of my ability. If I can't, I will try to steer you in the right direction. Naturally, I cannot give individual medical advice for personal health issues. I can give you information about medical conditions and the current treatments available.
You can now find past Health and Fitness News diaries here.
Follow us on Twitter @StarsHollowGzt
by Marshall Allen, NPR Shots
The box of prescription drugs had been forgotten in a back closet of a retail pharmacy for so long that some of the pills predated the 1969 moon landing. Most were 30 to 40 years past their expiration dates — possibly toxic, probably worthless.

But to Lee Cantrell, who helps run the California Poison Control System, the cache was an opportunity to answer an enduring question about the actual shelf life of drugs: Could these drugs from the bell-bottom era still be potent?

Cantrell called Roy Gerona, a University of California, San Francisco researcher who specializes in analyzing chemicals. Gerona grew up in the Philippines and had seen people recover from sickness by taking expired drugs with no apparent ill effects.

"This was very cool," Gerona says. "Who gets the chance of analyzing drugs that have been in storage for more than 30 years?"

The age of the drugs might have been bizarre, but the question the researchers wanted to answer wasn't. Pharmacies across the country in major medical centers and in neighborhood strip malls routinely toss out tons of scarce and potentially valuable prescription drugs when they hit their expiration dates.

Gerona, a pharmacist; and Cantrell, a toxicologist, knew that the term "expiration date" was a misnomer. The dates on drug labels are simply the point up to which the Food and Drug Administration and pharmaceutical companies guarantee their effectiveness, typically at two or three years. But the dates don't necessarily mean they're ineffective immediately after they "expire" — just that there's no incentive for drugmakers to study whether they could still be usable. [..]

ProPublica has been researching why the U.S. health care system is the most expensive in the world. One answer, broadly, is waste — some of it buried in practices that the medical establishment and the rest of us take for granted. We've documented how hospitals often discard pricey new supplies, how nursing homes trash valuable medications after patients die or move out, and how drug companies create expensive combinations of cheap drugs. Experts estimate such squandering eats up about $765 billion a year — as much as a quarter of all the country's health care spending.

What if the system is destroying drugs that are technically "expired" but could still be safely used?

In his lab, Gerona ran tests on the decades-old drugs, including some now defunct brands such as the diet pills Obocell (once pitched to doctors with a portly figurine called "Mr. Obocell") and Bamadex. Overall, the bottles contained 14 different compounds, including antihistamines, pain relievers and stimulants. All the drugs tested were in their original sealed containers.

The findings surprised both researchers: A dozen of the 14 compounds were still as potent as they were when they were manufactured, some at almost 100 percent of their labeled concentrations.
Health and Fitness News
More U.S. Airports Offer Hands-Only CPR Training
Sperm Counts Continue to Decline in Western Nations: Review
Meds by Monthly Injection Might Revolutionize HIV Care
Most American Men Qualify as 'Overfat'
Obesity in Teen Years Tied to Colon Cancer Risk in Adulthood
Here's Why a Soda With That Burger Is Especially Fattening
High-Dose Flu Shot May Help Nursing Home Residents Avoid Hospital
Surgery for ACL Tear Often Successful Over Long Term
Treatment Costs Can Be Another Blow to Cancer Patients
How Chronic Fatigue Syndrome Wears Patients Out
Hearing Loss Rates Holding Steady for U.S. Teens: Study
Eczema Can Take a Toll on Adults
Drug Beats Steroids for Controlling Blood Vessel Inflammation in Study
HIV Treatment Protects Uninfected Partner From the Virus
New Surgery May Fix Tough-to-Treat Rotator Cuff Tears
Opioid Abuse Down in Younger Americans, But Up Among Older Adults