Welcome to The Breakfast Club! We're a disorganized group of rebel lefties who hang out and chat if and when we're not too hungover we've been bailed out we're not too exhausted from last night's (CENSORED) the caffeine kicks in. Join us every weekday morning at 9am (ET) and weekend morning at 10:30am (ET) to talk about current news and our boring lives and to make fun of LaEscapee! If we are ever running late, it's PhilJD's fault.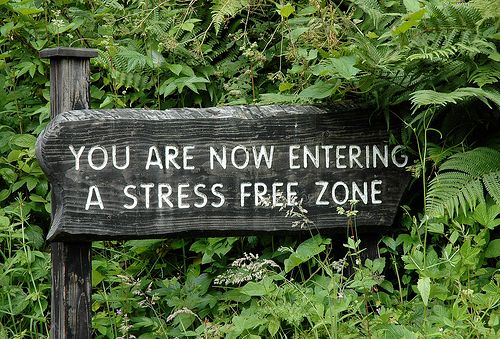 AP's Today in History for June 27th
U.S. air and naval forces ordered into the Korean War; John Dean testifies about the Nixon White House's 'enemies list'; Stonewall riots spark the modern gay rights movement; Actor Jack Lemmon dies.
Something to think about, Breakfast News & Blogs below

Trump travel ban: US supreme court partially lifts block on order
Oliver Laughland, The Guardian
The US supreme court handed a partial victory to the Trump administration on Monday as it lifted significant elements of lower court orders blocking the president's controversial travel ban targeting visa applicants from six Muslim-majority countries.

The nation's highest court said the 90-day ban on visitors from Iran, Libya, Somalia, Sudan, Syria and Yemen, along with a 120-day suspension of the US refugee resettlement program, could be enforced against those who lack a "credible claim of a bona fide relationship with a person or entity in the United States".

The ruling now paves the way for parts of the ban to come into effect over the summer as experts say it could lead to more scenes of chaos at airports around the country amid confusion around precisely what qualifies as a "bona fide relationship" with the US. …

PROMINENT DEMOCRATIC FUNDRAISERS REALIGN TO LOBBY FOR TRUMP'S AGENDA
Lee Fang, The Intercept
AFTER PRESIDENT DONALD Trump's upset election victory, Democratic insiders who worked on Hillary Clinton's failed presidential bid weren't necessarily relegated to the sidelines. Many, in fact, are cashing in as lobbyists — by working to advance Trump's agenda.

Lobbying records show that some Democratic fundraisers, who raised record amounts of campaign cash for Clinton, are now retained by top telecom interests to help repeal the strong net neutrality protections established during the Obama administration.

Others are working on behalf of for-profit prisons on detention issues, while others still are paid to help corporate interests pushing alongside Trump to weaken financial regulations. At least one prominent Clinton backer is working for a health insurance company on a provision that was included in the House Republican bill to gut the Affordable Care Act. …

Brazil's president, Michel Temer, charged with corruption
Reuters in Brasilia
Brazil's top federal prosecutor has charged President Michel Temer with taking multimillion-dollar bribes in a stinging blow to the unpopular leader and to political stability in Latin America's largest country.

Rodrigo Janot submitted the charge to the supreme court, saying "he fooled Brazilian citizens" and owed the nation millions in compensation for accepting bribes.

Under Brazilian law, the lower house of Congress must now vote on whether to allow the top tribunal to try the conservative leader, who replaced Dilma Rousseff just over a year ago when she was impeached. …

Google will stop scanning content of personal emails
Alex Hern, The Guardian
Google will stop scanning the content of emails sent by Gmail users in an attempt to reassure business customers of the confidentiality of their communications.

The company did read the emails in personal Gmail accounts in order to target users with personalised adverts but said in a blogpost it would stop doing so in order to "more closely align" its business and consumer products. Its business offering, part of G Suite, has never involved scanning emails.

"G Suite's Gmail is already not used as input for ads personalisation," wrote Diane Greene, the senior vice president in charge of Google Cloud. "Google has decided to follow suit later this year in our free consumer Gmail service. Consumer Gmail content will not be used or scanned for any ads personalisation after this change." …

THE PENTAGON SAYS ONE CIVILIAN DIED IN DRONE STRIKE ON SYRIAN MOSQUE. WITNESSES SAY IT KILLED DOZENS.
Murtaza Hussain, Rajaai Bourhan, The Intercept
EARLIER THIS MONTH, the Pentagon announced the results of an internal review into a U.S. drone attack on a mosque in a village in Syria. There had been allegations that at least 38 people, all of them civilians, had been killed in the March 16 attack, but the Pentagon review upheld the Defense Department's initial statement that it had targeted an Al Qaeda meeting. Only one person — "small in stature" — may have been a child who was killed, the review found. The strike was "legal."

Yet by its own admission, the U.S. military did not interview any locals who had actually been at the site of the attack, nor did any U.S. personnel visit the bombing site.

A number of first responders, medical staff, and other witnesses to the strike who spoke to The Intercept maintain that dozens of civilians were killed in the attack, which they said hit a village mosque packed with locals attending an evening service. Describing scenes of carnage that killed both ordinary worshippers and speakers who had come to deliver a lecture, their testimonies directly contradict the U.S. military claim to have hit a gathering of terrorists. …

'Absolutely Devastating': CBO Predicts 22 Million Less Insured Under Trumpcare
Jake Johnson, Common Dreams
The Congressional Budget Office (CBO) on Monday concluded the Senate's version of Trumpcare would leave 22 million more people uninsured by 2026, a verdict that was immediately characterized as a "devastating" blow to a party scrambling to secure the support necessary to pass the legislation by the end of this week.

The New York Times reported that the bill, if implemented, would have dramatic short-term effects, as well.

"Next year," the Times noted, "15 million more people would be uninsured compared with current law." …

New study confirms the oceans are warming rapidly
John Abraham, The Guardian
As humans put ever more heat-trapping gases into the atmosphere, the Earth heats up. These are the basics of global warming. But where does the heat go? How much extra heat is there? And how accurate are our measurements? These are questions that climate scientists ask. If we can answer these questions, it will better help us prepare for a future with a very different climate. It will also better help us predict what that future climate will be.

The most important measurement of global warming is in the oceans. In fact, "global warming" is really "ocean warming." If you are going to measure the changing climate of the oceans, you need to have many sensors spread out across the globe that take measurements from the ocean surface to the very depths of the waters. Importantly, you need to have measurements that span decades so a long-term trend can be established.

These difficulties are tackled by oceanographers, and a significant advancement was presented in a paper just published in the journal Climate Dynamics. That paper, which I was fortunate to be involved with, looked at three different ocean temperature measurements made by three different groups. We found that regardless of whose data was used or where the data was gathered, the oceans are warming. …

New U.K. Government Held Together by Fear — of a Prime Minister Jeremy Corbyn
Robert Mackey, The Intercept
AFTER WEEKS OF WRANGLING, Northern Ireland's Democratic Unionist Party agreed on Monday to give Prime Minister Theresa May the votes she needs to stay in office and push through legislation ensuring that the United Kingdom exits the European Union.

While the Democratic Unionist leader, Arlene Foster, spoke of the deal being "in the national interest" of the U.K. as a whole, commentators pointed to what looked like a massive concession to Northern Ireland's local government — an additional 1 billion pounds in social welfare spending.

The money, though, was probably less important to the D.U.P. than staving off what it sees as a nightmarish alternative: the specter of Jeremy Corbyn, the leader of the opposition Labour Party, becoming prime minister.

That's because the election campaign that just concluded, with a hung Parliament in which no single party holds a majority of seats, kicked off a remarkable surge in popularity for Corbyn. That surge, lifting Corbyn and Labour, has shown no signs of abating since the votes were cast on June 8. …
Something to think about over
coffee

prozac

Albuquerque TV truck stolen while crew worked on crime story
ALBUQUERQUE, N.M. (AP) — While a television news crew was gathering footage for a story about crime in the Albuquerque downtown area, a thief drove off in the station's SUV.

The Albuquerque Journal reported the story Friday about the KOB-TV truck.

KOB News Director Michelle Donaldson says the vehicle was recovered within a half hour without police assistance by following the GPS tracking device that was on board.

She says the thief had fled the scene and the SUV was locked with the keys missing.

The crew was in the area reporting on recent concerns about crime and safety.

Donaldson says it's ironic that KOB became victims of a crime in exactly the area they were reporting about.

She says that violates the rule of never being the lead story of your own newscast.