Welcome to The Breakfast Club! We're a disorganized group of rebel lefties who hang out and chat if and when we're not too hungover we've been bailed out we're not too exhausted from last night's (CENSORED) the caffeine kicks in. Join us every weekday morning at 9am (ET) and weekend morning at 10:30am (ET) to talk about current news and our boring lives and to make fun of LaEscapee! If we are ever running late, it's PhilJD's fault.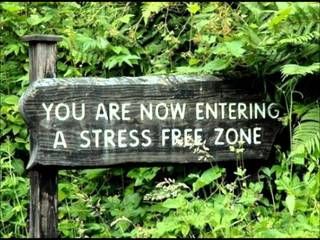 This Day in History
Rioting hits Los Angeles after four white officers are acquitted of most charges in beating of Rodney King; Dachau concentration camp liberated; Jerry Seinfeld born.
Breakfast Tunes
Something to Think about over
Coffee

Prozac
Democracy is only a dream: it should be put in the same category as Arcadia, Santa Claus, and Heaven.
Breakfast News
North Carolina judges back governor over election changes
Louisiana bank failure is costliest since financial crisis
Chicago schools to stay open despite lawsuit's rejection
West Coast dockworkers to vote on deal seeking labor peace
Seoul: N. Korea fails in missile test-fire near its capital
Venezuelan formally notifies OAS it will leave amid protests
Breakfast Blogs
"It's hard work!" digby aka Heather Digby Parton, Hullabaloo
On being clueless Tom Sullivan, Hullabaloo
100 Days of Fail mrswhatsit9, hecatedemeter
NSA Had Found "Many" Improper Queries on Upstream US Person Data at Least by 2013 emptwheel aka Marcy Wheeler, emptywheel
Stagnant Wages And Slow Productivity Growth Ed Walker, emptywheel
Trump's Gift to the Women of the World: More War, Fewer Rights Echidne, at her blog
Trump Is Succeeding on His Own Terms Scott Lemieux, Lawyers, Guns and Money
The Memory Hole is Deep. The Memory Hole is Wide. driftglass, at his blog
THE NEW YORK TIMES NORMALIZES THE DANGEROUS ANARCHY IN THE TRUMP ADMINISTRATION Steve M., No More Mister Nice Blog
Surprise: NSA Stops Collecting Americans' Emails 'About' Foreign Targets Mike Masnick, Techdirt