Welcome to The Breakfast Club! We're a disorganized group of rebel lefties who hang out and chat if and when we're not too hungover we've been bailed out we're not too exhausted from last night's (CENSORED) the caffeine kicks in. Join us every weekday morning at 9am (ET) and weekend morning at 10:30am (ET) to talk about current news and our boring lives and to make fun of LaEscapee! If we are ever running late, it's PhilJD's fault.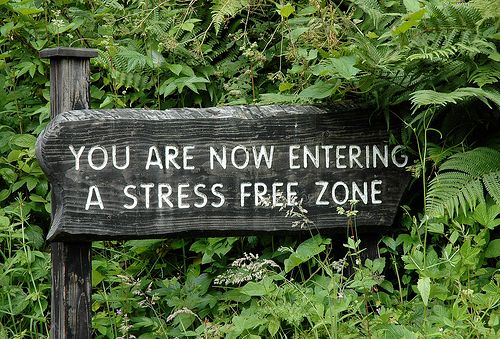 AP's Today in History for April 30th
Nazi dictator Adolf Hitler commits suicide; End of the Vietnam War as Saigon falls; George Washington sworn in as America's first president; The Louisiana Purchase; Country singer Willie Nelson born.
Something to think about, Breakfast News & Blogs below

Turkey blocks Wikipedia for 'not removing content'
Al Jazeera and news agencies
The blockage affecting all language editions of the website in Turkey was detected at 05:00 GMT [Al Jazeera]
Turkey has blocked Wikipedia – the online encyclopedia – for articles and comments that suggested the country was in cooperation with "terror groups".

Turkish officials had been in contact with the website various times and requested the content in question be removed, state-run Anadolu Agency quoted the Ministry of Transport, Maritime and Communications as saying.

The report said the site refused to remove the content in question, however. …

May Day to have immigrant tilt as workers plan to protest against Trump
Amanda Holpuch, The Guardian
Hundreds of thousands of immigrants and their allies will be marching on the streets and striking on May Day for the annual workers' protest. The march is expected to be the largest in years because of the activist energy galvanized by Donald Trump.

A coalition of immigration, labor, racial justice, gender equality and LGBT groups have come together for the May Day protests, which are traditionally led by unions and other labor groups.
…
May Day workers' demonstrations have always been tied to the immigrant community because of the population's contributions to the US economy, but this year the pro-immigrant message is being made explicit. …

Friendly fire may have killed U.S. troops in Afghanistan: Pentagon
Idrees Ali, Reuters
Two U.S. special operations forces soldiers killed in eastern Afghanistan on Wednesday may have been struck by friendly fire in an operation targeting the emir of Islamic State militants in Afghanistan, the Pentagon said on Friday.

Pentagon spokesman Captain Jeff Davis told reporters that the military was investigating whether the two troops may have been killed by ground fire, either by American forces or Afghan commandos taking part in the raid, though it appeared to be accidental.

"We are investigating the circumstances of the combat deaths of the two Army Rangers in the beginning of what was an intense three-hour firefight," Davis said. "It is possible these Rangers were struck by friendly fire." …

Mélenchon, Hero to France's Far-Left, Will Not Vote for Le Pen, But Won't Endorse Macron
Robert Mackey, The Intercept
The leader of a far-left movement who won nearly 20 percent of the vote in the first round of France's presidential election, Jean-Luc Mélenchon, told his seven million voters in a YouTube address on Friday that he would not tell them how to vote in the final-round run-off next weekend.

As for himself, Mélenchon said that he would cast a ballot, and that it would not be for Marine Le Pen, the candidate of the far-right National Front, who courted his voters in a video of her own on Friday. But Mélenchon also refused to say, like the leaders of other parties across the political spectrum — and celebrities including the French soccer legend Zinedine Zidane — that he would vote for Le Pen's centrist rival, the former banker Emmanuel Macron, to stop the far-right from gaining power.

Instead, Mélenchon predicted that forcing France to choose between a candidate of "the extreme right" and one of "extreme finance" would led to a political crisis, and left open the possibility that he would submit a blank ballot, a form of protest vote permitted under French electoral law. (Mélenchon's platform included provisions for voting to be made mandatory, and for blank ballots to be recognized under law.) …

FORMERLY IMPRISONED JOURNALIST BARRETT BROWN TAKEN BACK INTO CUSTODY BEFORE PBS INTERVIEW
Alex Emmons, The Intercept
AWARD-WINNING JOURNALIST Barrett Brown was re-arrested and taken into custody Thursday, the day before he was scheduled to be interviewed for a PBS documentary.

Brown quickly became a symbol of the attack on press freedom after he was arrested in 2012 for reporting he did on the hacked emails of intelligence-contracting firms. Brown wrote about hacked emails that showed the firm Stratfor spying on activists on behalf of corporations. Brown also helped uncover a proposal by intelligence contractors to hack and smear WikiLeaks defenders and progressive activists.

Faced with the possibility of 100 years in prison, Brown pleaded guilty in 2014 to two charges related to obstruction of justice and threatening an FBI agent, and was sentenced to five years and 3 months. In 2016, Brown won a National Magazine Award for his scathing and often hilarious columns in The Intercept, which focused on his life in prison. He was released in November.

Jay Leiderman, Brown's lawyer, told The Intercept Brown was arrested Thursday during a check-in. According to his mother, Brown had not missed a check-in or failed a drug test since he was released to a halfway house in November. Neither his mother nor lawyer has been informed where he is being held.

According to his mother, who spoke with Brown by phone after his arrest, Brown believes the reason for his re-arrest was a failure to obtain "permission" to give interviews to media organizations. Several weeks ago, Brown was told by his check-in officer that he needed to fill out permission forms before giving interviews.

Since his release, Brown has given numerous interviews, on camera and by phone. But according to his mother, Brown said that the Bureau of Prisons never informed him about a paperwork requirement. When he followed up with his check-in officer, he was given a different form: a liability form for media entering prisons.

…
Something to think about over
coffee

prozac

Police pick up adorable intruders: A pair of pygmy goats
BELFAST, Maine (AP) — Police in Maine have picked up some adorable intruders after two miniature goats escaped from their home and wandered the streets.

A Belfast police officer responded Sunday morning to find the pygmy goats in a woman's garage. They had been snacking on cat food. Officer Daniel Fitzpatrick used a cat leash to lead them into his squad car.

The trio drove around looking for the goats' owner as Fitzpatrick fed them carrots and celery. Belfast is a seaport town about 45 miles (73 kilometers) east of Augusta.

The daughter of the goats' owner saw Fitzpatrick's Facebook post and picked up the pair, named Louis and Mowgli — but not before Fitzpatrick snapped a selfie with the duo.

Fitzpatrick called the runaways "good company" and joked about adding patrol goats to the next police budget.