Welcome to The Breakfast Club! We're a disorganized group of rebel lefties who hang out and chat if and when we're not too hungover we've been bailed out we're not too exhausted from last night's (CENSORED) the caffeine kicks in. Join us every weekday morning at 9am (ET) and weekend morning at 10:30am (ET) to talk about current news and our boring lives and to make fun of LaEscapee! If we are ever running late, it's PhilJD's fault.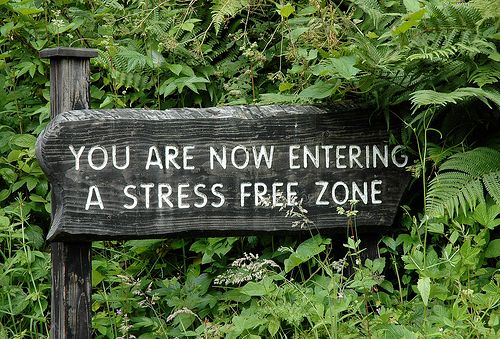 AP's Today in History for April 2nd
Pope John Paul II Dies at 84; President Woodrow Wilson asks Congress to declare war on Germany; Juan Ponce de Leon lands in Florida; Falkland Islands seized from Britain; Hans Christian Andersen Born.
Something to think about, Breakfast News & Blogs below

Larry Summers Had the Power to Punish Wall Street. Now He's Slamming Obama's Gentle Treatment.
David Dayen, The Intercept
AS HEAD OF BARACK OBAMA'S National Economic Council during 2009 and 2010 at the height of the foreclosure crisis, Larry Summers broke many promises to help homeowners while simultaneously dismissing Wall Street's criminality. Now, after the Obama administration has left power and Summers has no ability to influence anything, he finds himself "disturbed" that settlements for mortgage misconduct are full of lies. Those of us who screamed exactly this for years, when Summers might have been able to do something about it, are less than amused.

In Wednesday's Washington Post, Summers writes about a "large systematic overstatement" of the burden actually felt by banks in various mortgage settlements. Typically with these settlements, the Justice Department announces a headline dollar amount that the media uncritically prints in their headlines. But that number bears no relation to reality.

Indeed, large amounts of the settlements are directed for "consumer relief," which banks have been from the beginning adept at gaming. Financial writer Yves Smith coined the phrase "bullshit to cash ratio" to describe the relationship between actual hard-dollar fines for banks and these noncash consumer relief measures. …

"It's a Cover-Up, Not a Clean-Up": Nuclear Waste Smolders in Sites Across the US
Daniel Ross, Truthout
Renowned wartime journalist Wilfred Burchett described the damage from the atomic bomb that flattened Hiroshima as "far greater than photographs can show." When it comes to the enduring legacy of the Manhattan Project on home soil, the damage to the environment and human health is proving similarly hard to grasp.

The covert project to create the world's first atomic weapon during WWII, coupled with the nuclear proliferation of the Cold War era, has left a trail of toxic and radioactive waste at sites across the nation that will necessitate, by some margin, the largest environmental cleanup in the nation's history. The amount of money that has been poured into remediating the waste already is staggering. Still, it appears that the scale of the problems, and the efforts needed to effectively tackle them, continue to be underestimated by the authorities responsible for their cleanup.

Since 1989, the Department of Energy's (DOE) Office of Environmental Management — the agency charged with cleaning up "legacy" radioactive waste — has spent over $164 billion disposing of nuclear waste and contamination, completing the cleanup at 91 of 107 sites across the country. And yet between 2011 and 2016, the DOE's Environmental Management environmental liability grew by roughly $94 billion. …

'Dark money' is threat to integrity of UK elections, say leading academics
Carole Cadwalladr, The Guardian
An urgent review of "weak and helpless" electoral laws is being demanded by a group of leading academics who say that uncontrolled "dark money" poses a threat to the fundamental principles of British democracy.

A working group set up by the London School of Economics warns that new technology has disrupted British politics to such an extent that current laws are unable to ensure a free and fair election or control the influence of money in politics.

Damian Tambini, director of the media policy project at the LSE, who heads the group made up of leading experts in the field, said that new forms of online campaigning had not only changed the ways that political parties target voters but, crucially, had also altered the ability of big money interests to manipulate political debate. "There is a real danger we are heading down the US route where whoever spends the most money is most likely to win. That's why we've always controlled spending in this country. But these controls are no longer working." …

Borrowers 'Chilled to the Bone' as DOE Reneges on Student Loan Forgiveness
Lauren McCauley, Common Dreams
n a troubling development for the countless people saddled with student debt, the U.S. Department of Education (DOE) may be reneging on a promise made to over 550,000 such borrowers who were led to believe that their loans would be forgiven after ten years of work in the public service.

Responding to an ongoing lawsuit from four borrowers, the DOE has given no explanation but says that approval letters sent to individuals who signed up for the Public Service Loan Forgiveness Program are not in fact "binding," the New York Times reported Thursday.
…
The program, established in 2007, covers individuals who work for 10 years at an approved place of employment, such as a nonprofit or government organization. After an individual makes 120 monthly loan payments, the program ostensibly "forgives the remaining balance." As much as a quarter of the U.S. workforce could potentially qualify for the loan forgiveness, according to the Consumer Financial Protection Bureau.

However, for the 553,000 who have gone through the process, submitting forms to check their workplace eligibility and then receiving a note of approval, that guarantee is in doubt as they may now unexpectedly owe thousands of dollars to pay off those debts. …
Something to think about over
coffee

prozac

Police: 7-11 clerk refuses dirty pennies, woman pulls guns
MELBOURNE, Fla. (AP) — Police in Florida are trying to identify a woman they say pulled a pair of guns on a convenience store clerk after he refused to accept a jar of dirty pennies as payment.

Melbourne police tell Florida Today (http://on.flatoday.com/2nmvGPL ) the woman showed up early Wednesday morning at a 7-Eleven, picked up a few items and then gave the clerk the pennies. Police say the clerk told the woman the coins were dirty and "gunked-up." The clerk says the woman got angry and began throwing things after he told her there were too many pennies for the store to accept.

Police say the woman told the clerk she was going to kill him before leaving the store and returned with two guns. The clerk sustained only minor injuries in the confrontation.

The woman fled the scene in a vehicle.