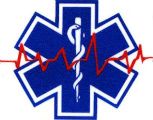 Welcome to the Stars Hollow Gazette's Health and Fitness News weekly diary. It will publish on Saturday afternoon and be open for discussion about health related issues including diet, exercise, health and health care issues, as well as, tips on what you can do when there is a medical emergency. Also an opportunity to share and exchange your favorite healthy recipes.
Questions are encouraged and I will answer to the best of my ability. If I can't, I will try to steer you in the right direction. Naturally, I cannot give individual medical advice for personal health issues. I can give you information about medical conditions and the current treatments available.
You can now find past Health and Fitness News diaries here.
Follow us on Twitter @StarsHollowGzt
Putting the Tender in Pork Tenderloin
A thin, lean muscle that runs along the central spine of the pig, its name reflects its reputation as being one of the most tender cuts of the animal.

But that's only if you don't overcook it.

The cut contains very little fat, so overcooking can happen in the mere seconds it takes to dig your meat thermometer out of the drawer, turning a potentially juicy piece of pork into something dry and tough.

For years I avoided the tenderloin, choosing the fattier options.

But at a friend's suggestion, I recently gave it another go. After all, pork tenderloin is easy to find and fast to cook, making it extremely weeknight friendly. My goal was to come up with a surefire recipe that helps preserve the moisture of the meat.

One solution is to stuff the meat with something that will keep its moisture and zip up its inherently mild character. A pungent mix of shallots, capers and herbs accomplishes both.

Melissa Clark, New York Times
Pork Tenderloin Stuffed With Herbs and Capers
Health and Fitness News
A Healthier Weight May Mean Fewer Migraines
Peripheral Vision Varies From Person to Person
Early Onset Hot Flashes May Signal Higher Heart Risks
Black Americans' Cancer Rates Differ by Birthplace
Household Flame Retardants Tied to Thyroid Cancer Risk
Chiropractors Not Magicians When It Comes to Chronic Back Pain
A Healthy Middle-Aged Heart May Protect Your Brain Later
Trans Fat Bans May Have Cut Heart Attack, Stroke Rate
Diabetes Continues Its Relentless Rise
Exercisers May Have Better Shot of Surviving Heart Attack
Race May Play Role in Obese Teens' Blood Pressure
Updated Prostate Cancer Test Guidelines Now Stress Patient Choice
Mammogram Guidelines Have Changed, But Are Doctors Listening?