Welcome to The Breakfast Club! We're a disorganized group of rebel lefties who hang out and chat if and when we're not too hungover we've been bailed out we're not too exhausted from last night's (CENSORED) the caffeine kicks in. Join us every weekday morning at 9am (ET) and weekend morning at 10:00am (ET) to talk about current news and our boring lives and to make fun of LaEscapee! If we are ever running late, it's PhilJD's fault.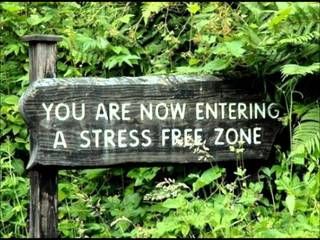 This Day in History
The Beatles appear on TV's 'Ed Sullivan'; Sen. Joseph McCarthy launches his anti-communist crusade; World War II's Battle of Guadalcanal ends; Soviet leader Yuri Andropov dies; author Alice Walker born.
Breakfast Tunes
Something to Think about over
Coffee

Prozac
This is a wonderful planet, and it is being completely destroyed by people who have too much money and power and no empathy.
Breakfast News
Last stand: 'water protectors' return to Standing Rock as drilling set to begin
US border agents could make refugees and visa holders give social media logins
US military plan to rent at Trump Tower threatens conflict of interest
Boris Johnson among record number to renounce US citizenship in 2016
Justin Trudeau canvasses world leaders before visit to Trump White House
Iranian travel ban baby arrives in US for life-saving heart surgery
Alexei Navalny: Russian Court Convicts Main Opposition Leader
Somalis greet 'new dawn' as US dual national wins presidency
Proposed Trump executive order would allow US firms to sell 'conflict minerals'
Wikipedia bans Daily Mail as 'unreliable' source
Breakfast Blogs
Here's Another Retrograde Disaster Charles Pierce, Esquire Blog
Nevertheless, She Persisted Rayne, emptywheel
Warren Silenced: The Patriarchy Strikes Back Adele M. Stan, The American Prospect
Are we positive Trump doesn't drink? digby aka Heather Digby Parton. Hullabaloo
The little ladies will sit down and shut up Tom Sullivan, Hullabaloo
Climate Change in the Age of Trump — A "Profit-First Energy Plan" Gaius Publius, Hullabaloo
Explain To Me Again About This Both Sides Thingie driftglass, at his blog
THEY'VE GOT A LITTLE LIST* (*ACTUALLY, IT'S NOT LITTLE AT ALL — IT'S FREAKING ENORMOUS) Steve M., No More Mister Nice Blog
Stupidcrazyevil Paul Campos, Lawyers, Guns and Money
Manchin djw, Lawyers Guns and Money
When to Primary Blue State Democrats Erik Loomis, Lawyers, Guns and Money
The Biggest Advocates For An Imperial Executive Branch Are Suddenly Freaking Out Over Trump Mike Masnick, Techdirt
New FCC Boss Decides It's Cool If Phone Monopolies Want To Rip Off Inmate Families Karl Bode, Techdirt