Welcome to The Breakfast Club! We're a disorganized group of rebel lefties who hang out and chat if and when we're not too hungover we've been bailed out we're not too exhausted from last night's (CENSORED) the caffeine kicks in. Join us every weekday morning at 9am (ET) and weekend morning at 10:30am (ET) to talk about current news and our boring lives and to make fun of LaEscapee! If we are ever running late, it's PhilJD's fault.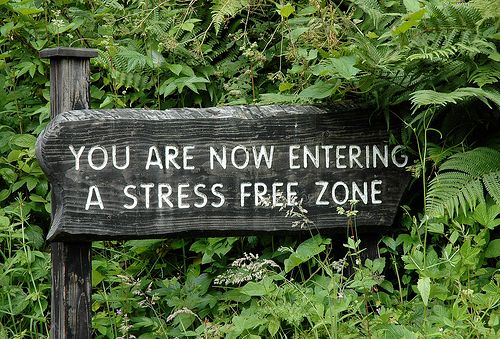 Nazi war crimes trial begins at Nuremberg; Robert F. Kennedy born; Britain's future Queen Elizabeth II marries; Spain's dictator Francisco Franco dies; Mexican Revolution begins; 'Cabaret' hits Broadway.
Something to Think about, Breakfast News & Blogs Below

Northeast to be hit with first big snowfall of the year
CBS/AP
The first significant snowfall of 2016 is expected to bury parts of New York and Pennsylvania in up to two feet of snow on Sunday.

Wintry air from Canada will combine with warm, moist air from the Great Lakes and will generate significant lake effect snow in the Northeast. Lake effect snow warnings are in effect for northwest Pennsylvania, western New York and Upstate New York. Portions of Upstate New York could receive between 1 to 2 feet of snow by the end of Sunday.
…
Meanwhile, a large rain storm is expected to soak the Interstate 5 corridor of the Pacific coast and may hamper Thanksgiving travel early in the week. One storm will pivot ashore over the northwestern United States into Sunday night. Rain and breezy conditions will expand along the coast from Washington to Oregon and northern California. Higher elevations are expected to see snow.

Leaked map reveals chronic mercury epidemic in Peru
David Hill, The Guardian
Ask about the fish in restaurants in the centre of Puerto Maldonado, the biggest town in Peru's south-east Amazon, and you'll hear all kinds of things. Some people will shake their heads and say there isn't any fish on the menu "because of the contamination" or "out of protocol". Others might say there is fish available, before sometimes hastily clarifying that it comes from farms along the Inter-Oceanica Highway running to Brazil, or from the Pacific coast, or even, according to one chef, all the way from Vietnam.

Why such problems with the fish in this part of the Amazon? Answer: alluvial gold and the mercury required to extract it. The gold-rush in the 8.5m hectare Madre de Dios region began in the 1980s and, by 2012, miners had destroyed more than 50,000 hectares of forest, effectively dumping 100s of tons of mercury into the rivers while doing so. In May this year Peru's outgoing government announced a pathetic 60-day "declaration of emergency".

An image of a unpublished map obtained by the Guardian, based on "preliminary results" from studies of local inhabitants by the Duke Global Health Institute in the US, provides some idea of how widely-spread and severe the mercury contamination is across Madre de Dios. Arguably the map's most alarming revelation is that the most contaminated area of all is upstream from the mining: the stretch of the River Madre de Dios between towns called Boca Colorado and Boca Manu, a significant part of which is in the buffer zone of the Manu national park, which Unesco calls the most biodiverse place on earth. …

12,000 US Schools Are Within a Mile of a Hazardous Chemical Facility
Elizabeth Grossman, Ensia
On April 17, 2013, an explosion and fire at the West Fertilizer Company plant in West, Texas, killed 15 people and injured hundreds. It also destroyed more than 150 buildings around the plant. Among these were the West Intermediate School for 4th and 5th graders, located about 550 feet (170 meters) away from the fertilizer plant, and West High School, about 1,150 feet (350 meters) away. In addition, the explosion and fire, fueled by fertilizer-grade ammonium nitrate — known to explode when exposed to heat and pressure — caused substantial damage to the nearby West Elementary School and West Middle School.

Also located right across the road from the plant and its fertilizer tanks were a playground and a basketball court — about 360 and 250 feet (110 and 76 meters) respectively from the plant fence line. Fortunately, the incident occurred at 7:51 p.m., long after students and staff had left the buildings, and on a day without evening activities. In its investigation, the US Chemical Safety Board determined that had the schools been occupied at the time of the explosion, fatal injuries would likely have been extensive.

What's more, additional analysis by CSB researchers has found that the proximity of these West, Texas, schools to a hazardous chemical facility was not unique. In fact, the researchers found that nearly half of the 40 businesses in Texas that have fertilizer-grade ammonium nitrate on site are located within a half mile (0.8 kilometers) of a school. A Center for Effective Government analysis published early this year also found that nearly one in 10 US children — 4.9 million children — go to the approximately 12,000 schools nationwide that are within one mile (1.6 kilometers) of a facility that uses or stores dangerous chemicals. These are industrial sites using chemicals that the US Environmental Protection Agency considers hazardous enough to require the companies have emergency plans in place in case of toxic chemical release or other dangerous incident. …

South Korea prosecutors say President Park was accomplice in corruption scandal
Ju-min Park, Reuters
South Korean prosecutors said on Sunday that they believed President Park Geun-hye was an accomplice in a corruption scandal that has rocked her administration, in a heavy blow to her fight for political survival.

The prosecutors' comments, which came as they indicted a close friend of Park's and two of her former aides, are likely to spur stronger calls for her to step down or be impeached.

Park's close friend Choi Soon-sil and former presidential aide An Chong-bum were charged with abuse of power by pressuring companies to contribute funds to foundations at the center of the scandal, said Lee Young-ryeol, head of the Seoul Central District Prosecutors' Office. …
Something to Think about over
Coffee

Prozac

Trump Pacific Partnership? New Zealand PM's idea to save TPP
The threatened TPP trade pact could be rebadged as the "Trump Pacific Partnership" to satisfy the US president-elect who has vowed to scrap it, New Zealand's prime minister has said.

John Key suggested "cosmetic changes" to the Trans-Pacific Partnership so that the US could be kept on board under Donald Trump, who has attacked free trade deals.

"The Trump Pacific Partnership for instance, that'd be fine," said Key, with a laugh, during Apec talks in Lima, Peru. …