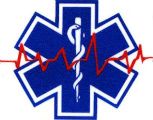 Welcome to the Stars Hollow Gazette's Health and Fitness News weekly diary. It will publish on Saturday afternoon and be open for discussion about health related issues including diet, exercise, health and health care issues, as well as, tips on what you can do when there is a medical emergency. Also an opportunity to share and exchange your favorite healthy recipes.
Questions are encouraged and I will answer to the best of my ability. If I can't, I will try to steer you in the right direction. Naturally, I cannot give individual medical advice for personal health issues. I can give you information about medical conditions and the current treatments available.
You can now find past Health and Fitness News diaries here.
Follow us on Twitter @StarsHollowGzt
How to Cook Brussels Sprouts
For decades, brussels sprouts battled a bad reputation. But the ways they're being cooked now would make any vegetable jealous: roasted with honey and harissa until crispy; sautéed with salty sausage and topped with pickled red onions; doused with cream and baked with cheese until thick and bubbling. Here are five simple methods for cooking brussels sprouts, which are more versatile than greens and just as delicious.

~ Alison Roman, The New York Times ~
Roasted Brussels Sprouts With Garlic
If you haven't yet figured out a go-to recipe for brussels sprouts, this simple dish is the answer. It results in sweet caramelized brussels sprouts that will make a believer out of anyone.
Seared Brussels Sprouts
Don't use an expensive olive oil for this dish. It should not have a strong flavor.
Stir-Fried Brussels Sprouts With Shallots and Sherry
Make sure the Brussels sprouts are dry before they are put into the pan, or the liquid will turn the stir-fry into a braise.
Lemony Brussels Sprout Slaw
Like cabbage, raw brussels sprouts do well when shredded and mixed with a tart apple, lemon juice and zest, and a dressing of Dijon mustard and mayonnaise.
Health and Fitness News
Detection of multidrug-resistant pathogens up in Europe
Keeping kids safe from hazardous toys during the holidays
Clinics help keep people with serious mental illness out of ER
WHO declares end of Zika emergency but says virus remains a threat
How the stages of prostate cancer are determined
Artificial pancreas safe for hospitalized diabetics
Walking may improve the sleep of lung cancer patients
Smokers have higher lifetime risk of abdominal aortic aneurysm
Some respiratory infections may not need antibiotics
New St. Jude heart pumping device proves superior to older model: study