Welcome to The Breakfast Club! We're a disorganized group of rebel lefties who hang out and chat if and when we're not too hungover we've been bailed out we're not too exhausted from last night's (CENSORED) the caffeine kicks in. Join us every weekday morning at 9am (ET) and weekend morning at 10:30am (ET) to talk about current news and our boring lives and to make fun of LaEscapee! If we are ever running late, it's PhilJD's fault.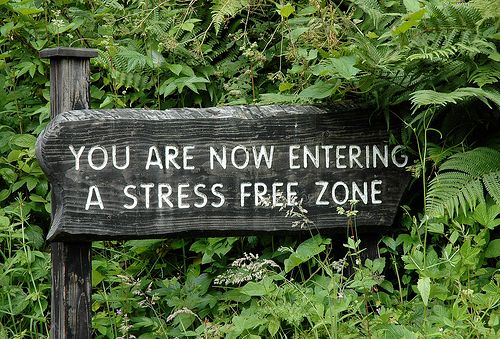 AP's Today in History for October 23rd
Suicide blast kills U.S. Marines and sailors in Lebanon; Students in Hungary spark Cold War revolt; President Richard Nixon agrees to turn over White House tapes; 'Tonight Show' host Johnny Carson born.
A claw hammer version in open G tuning. Played first in 3/4 and then in 4/4 with drop thumb.
And yes, I know he's wearing the wrong shirt.
Something to Think about, Breakfast News & Blogs Below

Cubs to meet Indians in World Series
Larry Fine, Reuters
The Chicago Cubs dispatched the Los Angeles Dodgers with power and pitching on Saturday to win the National League pennant and reach their first World Series in 71 years.

The Cubs, for more than half a century viewed as the lovable losers of old ivy-covered Wrigley Field, beat the best pitcher of the now generation in Dodgers ace Clayton Kershaw in a 5-0 victory that clinched the National League pennant, 4-2.

Next up, the Cleveland Indians and the Curse of the Billy Goat. …

Brexit: leading banks set to pull out of UK early next year
The Guardian
Britain's biggest banks are preparing to relocate out of the UK in the first few months of 2017 amid growing fears over the impending Brexit negotiations, while smaller banks are making plans to get out before Christmas.

The dramatic claim is made in the Observer by the chief executive of the British Bankers' Association, Anthony Browne, who warns "the public and political debate at the moment is taking us in the wrong direction".

A source close to the Brexit secretary, David Davis, said he and the chancellor, Philip Hammond, had last week sought to offer reassurance that they were determined to secure the status of the City of London. …

Major New Court Ruling Says "Even The President" Can't Declare Torture Lawful
Alex Emmons, The Intercept
IN A ROBUST RULING in favor of Abu Ghraib detainees, an appellate court ruled Friday that torture is such a clear violation of the law that it is "beyond the power of even the president to declare such conduct lawful."

The ruling from a unanimous panel of judges on the Fourth Circuit Court of Appeals reinstates a lawsuit against a military contractor for its role in the torture of four men at the notorious prison in Iraq.

Last June, a district court ruled that a "cloud of ambiguity" surrounds the definition of torture, and that despite anti-torture laws, the decision to torture was a "political question" that could not be judged by courts.

That ruling echoed the widely discredited legal theories of the Bush administration, which argued that the war on terror gave the president the inherent authority to indefinitely detain and torture terror suspects, and conduct mass surveillance on Americans' international communications.

But the Fourth Circuit soundly rejected that theory, saying that the United States has clear laws against torturing detainees that apply to the executive branch. …

Dozens of demonstrators arrested at North Dakota pipeline
Timothy Mclaughlin, Reuters
More than 80 protesters were arrested on Saturday after clashing with police near a pipeline construction site in North Dakota, according to the local sheriff's department, which said pepper spray was used on some demonstrators.

The 83 protesters were arrested near the site of the Dakota Access pipeline on numerous charges ranging from assault on a peace officer to rioting and criminal trespass, the Morton County Sheriff's department said in a statement.

Law enforcement was alerted early Saturday morning to an SUV on private property near the pipeline construction site and found that four men had attached themselves to the vehicle, according to the sheriff's department. Police removed the men from the SUV before arresting them. …
Something to Think about over
Coffee

Prozac

The secret of power napping
Nick Littlehales, The Guardian
he power of the nap cannot be ignored. A study by the University of Düsseldorf has shown that even very short naps enhance memory processing, while a Nasa study, looking at their effects on pilots on long flights, reported: "Naps can maintain or improve subsequent performance, physiological and subjective alertness, and mood." One of the authors of that report, Mark Rosekind, head of the National Highway Traffic Safety Administration in the US, has said that "a 26-minute nap improves performance in pilots by 34% and alertness by 54%".

Naps are of critical importance to pilots flying long-haul – they fit one in while the co-pilot takes over, later reaping the benefits of improved alertness. They are a significant performance enhancer for athletes, too, and they can have the same benefits for anyone. A 30-minute nap is the most practical.

If you want to try it yourself, have a coffee beforehand – espresso is a good, quick fix – so that it takes effect towards the end of your nap, or controlled recovery period (CRP). Don't sip your coffee too slowly, as you might find it's already taking effect as you begin your CRP, and be aware of the amount of caffeine you have already consumed. If you are hovering around the 400mg daily maximum, go without. …