Welcome to The Breakfast Club! We're a disorganized group of rebel lefties who hang out and chat if and when we're not too hungover we've been bailed out we're not too exhausted from last night's (CENSORED) the caffeine kicks in. Join us every weekday morning at 9am (ET) and weekend morning at 10:30am (ET) to talk about current news and our boring lives and to make fun of LaEscapee! If we are ever running late, it's PhilJD's fault.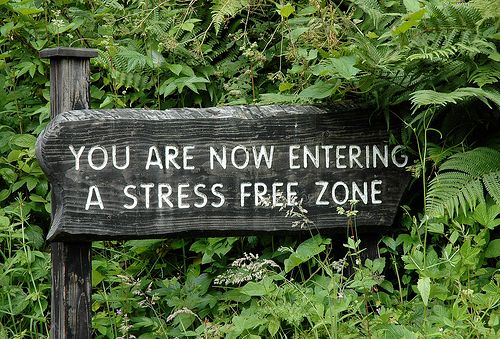 AP's Today in History for August 14th
Truman announces Japan's surrender in World War II; Blackout hits Northeast U.S., Canada; FDR signs Social Security; British troops arrive in N. Ireland; A strike in Cold War Poland; Steve Martin born.
Something to Think about, Breakfast News & Blogs Below

A year after the crisis was declared over, Greece is still spiralling down
Helena Smith, The Guardian
… Against a backdrop of monumental debt – €320bn, or 180% of GDP, the accumulation of decades of profligacy – fatalism is fast replacing pessimism on the streets. "Our country is doomed," sighs Savvas Tzironis, summing up the mood. "Everything goes from bad to worse."

Close to half a million Greeks are believed to have migrated since the crisis begun, thanks to the searing effect of persistent unemployment (at just under 24%, the highest in Europe) and an economy that has shed more than a third of its total output over the past six years. The nation has been assigned some €326bn in bailout loans since May 2010 – the biggest rescue programme in global financial history. Yet the fear that it is locked in an economic death spiral was given further credence last week when Eurobank analysts announced that consumption and exports had also fallen, by 6.4% and 7.2%, in the second quarter of the year.
…
"No economy can withstand endless recession and stagnation," says George Pagoulatos, professor of European politics and economy at Athens University. "At some point there could be a change of preferences, with forces who would want to continue outside the euro," he adds. "It is anyone's bet what will happen if the economy doesn't [exhibit] a strong recovery in 2017."

But few believe it will get better before it gets worse. After promising to eradicate austerity, the once popular leftwing prime minister, Alexis Tsipras, is now a reviled figure. …

New video implicates NYPD in police brutality
Bruce Wright, International Business Times
A shocking video has emerged online showing what appears to be at least two New York Police Department officers repeatedly delivering blows to a purported suspect. The exact nature of the incident was not immediately clear, but blood is splattered on the floor where the struggle took place.

The video, which is on an about 10-second loop, was posted to instagram Friday afternoon and begins with two apparent members of law enforcement — both wearing Yankees hoodies and one with his badge displayed next to a holstered gun — seeming to try to subdue the suspect, who is black and male. While details were scarce, at least one of the officers hits the suspect over and over with both a closed fist and his knee, all while the suspect is being held down by two other men, covering his head the whole time.
…
The Office of the Deputy Commissioner, Public Information said the NYPD was looking into the incident. "Call back later," an operator said. "They're looking into it."

Zika-fighting modified mosquitoes not a welcome solution for Florida residents
Jessica Glenza, The Guardian
The Florida Keys are three months out from a straw poll vote on whether to release millions of genetically modified mosquitoes on an island just east of Key West, and the tourist destination is awash in lawn signs.

Alongside the typical signs to vote for court clerk, judge, sheriff or school board, are signs that showcase the overhead view of a mosquito and read: "NO CONSENT, to release of genetically modified mosquitoes".

For the last five years, the biotechnology company Oxitec has been developing a plan to experimentally release the GMO mosquitoes in the Keys, which scientists hope could eventually impede the spread of the Zika virus. …

Turkey summons Austria charge d'affaires over 'indecent' report
Tulay Karadeniz, Humeyra Pamuk, Reuters
Turkey summoned Austria's charge d'affaires in Ankara late on Saturday over what it said was "indecent report" about Turkey on a news ticker at Vienna airport, a foreign ministry official said.

"Turkey allows sex with children under the age of 15," read a headline on an electronic news ticker at the airport, images circulated on social media showed.

"Our disturbance and reaction over this display which tarnishes Turkey's image and deliberately misinforms the public have been strongly conveyed to the charge d'affaires," the ministry official said, adding that the headline was removed following the ministry's intervention. …

Suit: Bar relatives from visiting those buried in cemetery
READING, Pa. (AP) — The owners of a Pennsylvania cemetery are trying to prevent the relatives of those buried there from visiting the graves.

The Reading Eagle reports that a company owned by Paul and Jean Dovin filed a lawsuit in county court Monday that says the advertisement for the property failed to inform them the cemetery was active and people were still being buried there.

Relatives say the owners have threatened to call police if they visit loved ones and have warned them that flowers and flags placed on the graves will be removed.

The couple bought the property, known locally as Rock Cemetery, in 2010. The cemetery is about 40 miles west of Philadelphia and the site of an 18th century stone church.
Something to Think about over
Coffee

Prozac
An apology? Bah! Disgusting! Cowardly! Beneath the dignity of any gentleman, however wrong he might be.
Steve Martin