Welcome to The Breakfast Club! We're a disorganized group of rebel lefties who hang out and chat if and when we're not too hungover we've been bailed out we're not too exhausted from last night's (CENSORED) the caffeine kicks in. Join us every weekday morning at 9am (ET) and weekend morning at 10:30am (ET) to talk about current news and our boring lives and to make fun of LaEscapee! If we are ever running late, it's PhilJD's fault.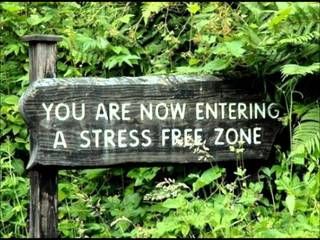 This Day in History
Women's rights activists meet at Seneca Falls; The 'don't ask, don't tell' policy on gays in the U.S. military; Apollo 11 enters lunar orbit; Baseball's Pete Rose gets jail time; Moscow Olympics begins.
Breakfast Tunes
Something to Think about over
Coffee

Prozac
Somehow politicians have become convinced that negative campaigning pays off in elections.
Breakfast News
Erdoğan refuses to rule out execution of failed Turkey coup leaders
Turkey warned against reinstating death penalty
South China Sea Court Ruling Puts Fish Rivalry Into Spotlight
Turkish editor who reported state secrets wins 2016 press freedom award
Dozens of wrestlers sue WWE for damages over brain injuries
Zika transmission to Utah man's caregiver sparks medical mystery
Ammon Bundy takes witness stand; feds reveal attempted jail escape by brother Ryan Bundy
Breakfast Blogs
When Death and Grief Become Part of an Arena Spectacular Charles Pierce, Esquire Politics
They think Reality TV is real #Hissecretweapon digby aka Heather Digby Parton, Hullabaloo
I love the smell of Cleveland in the morning Tom Sullivan, Hullabaloo
Notes From The Underground driftglass, at his blog
Why Can't The GOP Factions Just Settle This Over Drinks Like Tip And Ronnie?
The Long, Sad, Corrupted Devolution of the GOP, From Eisenhower to Donald Trump Zaid Jilani, The Intercept
HSBC Report Shows Eric Holder Pushed For 'Too Big To Jail' Policy Dan Wright, ShadowPRoof
Cy Vance Still Arguing For Mandated Encryption Backdoors; Believes Third Party Doctrine Supports His Theory Tim Cushing, Techdirt
Mayor Who Sued His Own City Over A Public Records Request Ordered To Turn Over Official Emails Stashed In A Private Account Tim Cushing, Techdirt
Defeat Of Philip Morris In Its Corporate Sovereignty Case Against Uruguay Likely To Open Floodgates For Tobacco Packaging Legislation Glyn Moody, Techdirt