Welcome to The Breakfast Club! We're a disorganized group of rebel lefties who hang out and chat if and when we're not too hungover we've been bailed out we're not too exhausted from last night's (CENSORED) the caffeine kicks in. Join us every weekday morning at 9am (ET) and weekend morning at 10:30am (ET) to talk about current news and our boring lives and to make fun of LaEscapee! If we are ever running late, it's PhilJD's fault.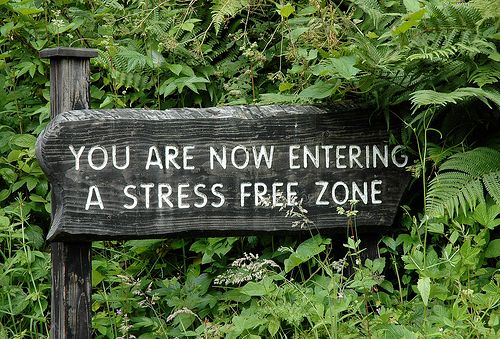 AP's Today in History for July 17th
TWA Flight 800 explodes; Russia's royal family executed; Disneyland opens; Nicaragua's Somoza goes into exile; Apollo and Soyuz link up in space; Baseball's Ty Cobb and jazz great John Coltrane die.
Something to Think about, Breakfast News & Blogs Below

Turkey says 6,000 detained over coup attempt as US relations fray
Patrick Kingsley
Turkey says it has detained 6,000 people following Friday's coup attempt, as Washington rejected claims that it was somehow involved in the failed putsch.

"The cleansing [operation] is continuing," said Bekir Bozdag, the Turkish justice minister, in a television interview. "Some 6,000 detentions have taken place. The number could surpass 6,000."

The US State Department released a statement denying any link to the events, after the Turkish government, a nominal US ally, blamed the coup on an exiled Turkish dissident who has been given sanctuary in the American state of Pennsylvania. …

Justice department 'uses aged computer system to frustrate Foia requests'
Sam Thielman
A new lawsuit alleges that the US Department of Justice (DoJ) intentionally conducts inadequate searches of its records using a decades-old computer system when queried by citizens looking for records that should be available to the public.

Freedom of Information Act (Foia) researcher Ryan Shapiro alleges "failure by design" in the DoJ's protocols for responding to public requests. The Foia law states that agencies must "make reasonable efforts to search for the records in electronic form or format".

In an effort to demonstrate that the DoJ does not comply with this provision, Shapiro requested records of his own requests and ran up against the same roadblocks that stymied his progress in previous inquiries. A judge ruled in January that the FBI had acted in a manner "fundamentally at odds with the statute". …

A kiss is not just a kiss on Cleveland convention billboards
Kim Palmer
In an age of social media and sound bites, advocacy groups in Cleveland have turned to the old-fashioned medium of billboards to display messages during the Republican National Convention, from the serious to the ridiculous and shocking.

Among them is an artist's fanciful rendering of Donald Trump about to kiss former rival Ted Cruz, a poke at a Republican Party platform that would limit gay rights, the sign's sponsor said.

"Love Trumps Hate. End Homophobia," reads the billboard featuring Trump and Cruz moving in for a lip-lock. …

Fethullah Gülen: Turkey coup may have been 'staged' by Erdoğan regime
Amana Fontanella-Khan
Fethullah Gülen, the reclusive cleric blamed by President Recep Tayyip Erdoğan for the failed coup in Turkey, has said the uprising by members of the country's military could have been "staged" by the government.

In a rare and brief interview on Saturday with a small group of journalists at his residence in Saylorsburg, Pennsylvania, Gülen rejected all accusations that he was behind the coup attempt.
…
Regarding Erdoğan's calls for extradition, Aslandogan said: "The US government position has always been that if there is any evidence of Mr Gülen breaking the laws, they will look into it. So far, the Turkish government hasn't produced anything. Thank God, this is a country of laws, and we depend on that." …
Something to Think about over
Coffee

Prozac

Welfare cards carry number for sex line instead of help line
Staff and agencies in Lewiston
Some holders of electronic benefits transfer cards in the US state of Maine have found that dialling the phone number on the back of the cards gets them a sex line instead of their balance.

A Maine government spokesman told the Sun Journal that officials were aware that the phone number on some welfare cards was off by one digit.

Lj Langelier, of Lewiston, discovered the error when he went to check his EBT balance before going to the grocery store. What he got instead was a message welcoming him to "America's hottest talk line".

Langelier says he thought he'd misdialled but kept getting the same message when he called back.

The department said it planned to replace the misprinted cards and strengthen its review process to prevent future errors.

With Associated Press