Welcome to The Breakfast Club! We're a disorganized group of rebel lefties who hang out and chat if and when we're not too hungover we've been bailed out we're not too exhausted from last night's (CENSORED) the caffeine kicks in. Join us every weekday morning at 9am (ET) and weekend morning at 10:30am (ET) to talk about current news and our boring lives and to make fun of LaEscapee! If we are ever running late, it's PhilJD's fault.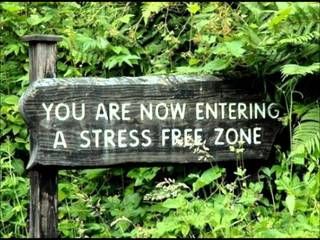 This Day in History
The Soviet Union announces an end to its blockade of Berlin; Body of missing Lindbergh baby is found in a wooded area; Burt Bacharac; Katherine Hepburn and George Carlin are born.
Breakfast Tunes
Happy 88th Birthday, Burt Bacharach

Something to Think about over
Coffee

Prozac
Not only do I not know what's going on, I wouldn't know what to do about it if I did.
George Carlin
We miss you, George.
Breakfast News
Ex-North Charleston officer indicted on federal charges in Walter Scott death
Judge criticizes Pentagon suppression of thousands of Bush-era torture photos
9/11 judge and prosecutors should step down over 'destroyed evidence', defense demands
Tokyo Olympics: €1.3m payment to secret account raises questions over 2020 Games
Criminalising abortion does not cut number of terminations, says study
28% of US bees wiped out this winter, suggesting bigger environmental issues
Great Barrier Reef: devastating images tell story of coral colonies' destruction
Unprecedented 'red tide' crisis deepens in Chile's fishing-rich waters
Raccoon's power station caper cuts electricity to 40,000 Seattle homes
Breakfast Blogs
I Am Not Convinced Hillary Clinton Is the Right Candidate to Take on Trump Charles Pierce, Esquire Politics
Brazil's Democracy to Suffer Grievous Blow Today as Unelectable, Corrupt Neoliberal is Installed Glenn Greenwald, The Intercept
James Clapper's Latest Effort To Fearmonger about Snowden's Damage emptywheel aka Marcy Wheeler, emptywheel
Sanders Campaign Manager: Get Out Your Own damn Vote, Hillary
DOJ Tells Ron Wyden, ACLU, Court That It's Under No Legal Obligation To Reveal Contents Of Secret Legal Memo Tim Cushing, Techdirt