Welcome to The Breakfast Club! We're a disorganized group of rebel lefties who hang out and chat if and when we're not too hungover we've been bailed out we're not too exhausted from last night's (CENSORED) the caffeine kicks in. Join us every weekday morning at 9am (ET) and weekend morning at 10:30am (ET) to talk about current news and our boring lives and to make fun of LaEscapee! If we are ever running late, it's PhilJD's fault.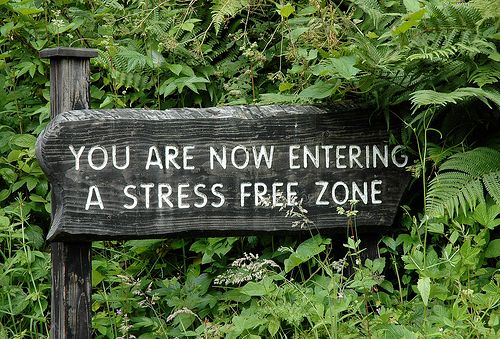 AP's Today in History for May 22nd
Nazi Germany and Fascist Italy sign the 'Pact of Steel'; Richard Nixon is the first U.S. president to visit the Soviet Union; Actor Laurence Olivier born; Johnny Carson hosts his last 'Tonight Show.'
Something to Think about, Breakfast News & Blogs Below

'This is for Our Families': Children of Striking Verizon Workers Join Picket Line
Nika Knight, Commn Dreams
From Indianapolis to Philadelphia, there were new, younger voices joining the usual chant on the Verizon strike picket lines on Saturday: "What do we want? A contract! When do we want it? Now!"

Children of striking workers joined their parents for 25 nationwide "Family Day" protests organized by the Communications Workers of America (CWA), one of the unions behind the strike.

Holding cotton candy, balloons, and handmade protest signs, the children called for what their parents have asked for from the start: a fair contract, keeping their jobs in their communities, and putting a stop to pension cuts and offshoring of middle-class jobs.

"Despite $1.5 billion in monthly profits and a record $39 billion in profits over the last three years, Verizon is trying to force concessions that would devastate families and kill good jobs," as CWA put it in a statement. …

New poll gives Trump edge on Clinton
Marcy Kreiter, International Business Times
The latest Washington Post-ABC poll indicated both Democrat Hillary Clinton and Republican Donald Trump are disliked by more than half of the electorate.

The poll, released Sunday, showed 57 percent of the 1,005 adults queried last Monday through Wednesday had negative opinions of both candidates. The two presumptive candidates also appeared to be in a dead heat among registered voters, with Trump favored over Clinton at 46 percent to 44 percent. This is compared with a March poll that indicated Clinton had a 9-point lead. Among all adults, Clinton leads Trump 48 percent to 42 percent, down from March's 18-point lead.

A RealClearPolitics average of polls shows the race even closer, with Trump leading Clinton 44 percent to 43.6 percent. …

U.S., Japan disagreement on yen moves overshadows G7 meeting
Leika Kihara and Tetsushi Kajimoto, Reuters
The United States issued a fresh warning to Japan against intervening in currency markets on Saturday as the two countries' differences over foreign exchange overshadowed a Group of 7 finance leaders' gathering in the Asian nation.

Japan and the United States are at logger-heads over currency policy with Washington saying Tokyo has no justification to intervene in the market to stem yen gains, given the currency's moves remain "orderly".

The rift was on full show at the G7 finance leaders' meeting in Sendai, northeastern Japan, with U.S. Treasury Secretary Jack Lew saying he did not consider current yen moves as "disorderly" after a bilateral meeting with his Japanese counterpart. …

Snowden calls for whistleblower shield after claims by new Pentagon source
Spencer Ackerman, Ewen MacAskill, The Guardian
Edward Snowden has called for a complete overhaul of US whistleblower protections after a new source from deep inside the Pentagon came forward with a startling account of how the system became a "trap" for those seeking to expose wrongdoing.

The account of John Crane, a former senior Pentagon investigator, appears to undermine Barack Obama, Hillary Clinton and other major establishment figures who argue that there were established routes for Snowden other than leaking to the media.

Crane, a longtime assistant inspector general at the Pentagon, has accused his old office of retaliating against a major surveillance whistleblower, Thomas Drake, in an episode that helps explain Snowden's 2013 National Security Agency disclosures. Not only did Pentagon officials provide Drake's name to criminal investigators, Crane told the Guardian, they destroyed documents relevant to his defence. …
Something to Think about over
Coffee

Prozac

Huge peach, scorned by some, is plucked from Atlanta skyline
ATLANTA (AP) — To some, the metal tower supporting a giant peach atop an Atlanta building was about as popular as a freeway-snarling ice storm.

It was so unpopular that when it was removed recently, employees at the International Brotherhood of Electrical Workers building celebrated by drinking champagne.

The Atlanta Journal-Constitution reports that the peach was erected in 1994, shortly before Atlanta hosted the 1996 Olympic Games.

Max Mount Jr., the local IBEW president, tells WABE Radio that employees hated the ugly peach.

Mount said the peach tower belonged to an ad agency, which leased the space. He said that when that lease expired recently, the IBEW wasted no time in plucking it from its perch.

Mount tells WSB-TV that IBEW employees even celebrated its removal by drinking champagne.