Welcome to The Breakfast Club! We're a disorganized group of rebel lefties who hang out and chat if and when we're not too hungover we've been bailed out we're not too exhausted from last night's (CENSORED) the caffeine kicks in. Join us every weekday morning at 9am (ET) and weekend morning at 10:30am (ET) to talk about current news and our boring lives and to make fun of LaEscapee! If we are ever running late, it's PhilJD's fault.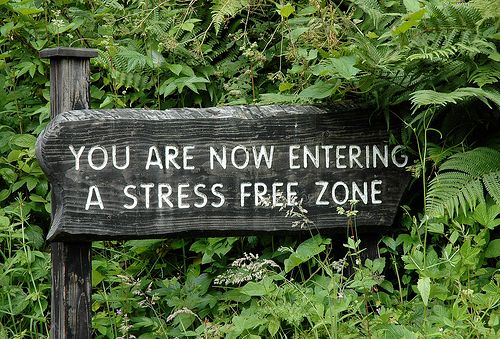 This Day in History
An explosion cripples Apollo 13 on its way to the Moon; President Thomas Jefferson born; Pope John Paul II visits a synagogue; Actor Sydney Poitier achieves an Oscar milestone; Golfer Tiger Woods wins the Masters for the first time.
Breakfast Tunes
Something to Think about over
Coffee

Prozac
The media is absolutely essential to the functioning of a democracy. It's not our job to cozy up to power. We're supposed to be the check and balance on government.
Amy Goodman
Breakfast News
http://www.theguardian.com/world/2016/apr/12/candidates-for-un-top-job-given-public-hearing
The United Nations has launched its first ever public auditions for the job of UN secretary general, with candidates facing a hail of questions on how they would confront some of the world's most serious problems.

National and regional representatives at the UN general assembly asked how the applicants would deal with climate change and conflict prevention and resolution, and quizzed them repeatedly on how they would confront the shortcomings of the UN itself.

The open airing of problems and grievances, streamed live on UN web TV on Tuesday, was in dramatic contrast to the selection of the current and earlier secretaries-general, which was negotiated largely in secret by the permanent members of the security council: China, Russia, France, the UK and the US.
Almost 6,000 refugee children went missing last year, says Germany
Almost 6,000 refugee children and minors were reported missing in Germany last year, according to its interior ministry, amid growing concerns that traffickers and criminals are preying on thousands of vulnerable young people travelling amid the flow of refugees into Europe.

The exact scale of the crisis is unclear, because rudimentary and overwhelmed registration systems mean Europe does not have a clear picture of the number of children arriving on its shores, or close tracking of their onward route.

Some of those who vanish may never have registered, paranoid that officials will lock them up. Others may have been reunited with families and not told local officials. But there is little question that others have fallen into the hands of traffickers, and thousands more are at risk from criminals./blockquote>

White former South Carolina cop gets probation over killing of unarmed black man

A white former South Carolina police officer indicted on a felony charge over the fatal shooting of an unarmed black motorist was sentenced on Monday to three years probation over the February 2014 incident, local media reported.

Justin Gregory Craven, a former police officer in North Augusta, pleaded guilty to misconduct in office on Monday and was sentenced to probation as well as 80 hours of public service, local broadcaster WRDW reported.

The felony charge was dropped as part of Monday's plea agreement, WRDW said. Craven faced one year in prison with a fine of up to $1,000, the Aiken Standard newspaper reported.

'Lost Caravaggio' found in French attic causes rift in art world

It could turn out to be an Italian Renaissance masterpiece by one of history's greatest painters; yet the mysterious 400-year-old canvas was only found by accident when the owners of a house near Toulouse went to fix a leak in the ceiling.

The large, remarkably well-preserved canvas of the beheading of the general Holofernes by Judith, from the apocryphal Book of Judith, was painted between 1600 and 1610, specialists estimate. And many experts believe it could be a work by the Milan-born master, Caravaggio.

Labelled the Caravaggio in the attic, France has put an export ban on the painting to stop it leaving the country while investigations are carried out.

STIs may have driven ancient humans to monogamy, study says

The clam, the clap and the pox are rarely linked to romance. But new research suggests they may have helped drive humans to monogamy.

Based on insights from computer models, scientists argue that the shift away from polygynous societies – where men had many long-term partners, but women had only one – could be down to the impact of sexually transmitted infections on large communities that arose with the dawn of the agricultural age. Agriculture is thought to have taken hold around 10,000 years ago, although some studies put the date even earlier.

"That behaviour was more common in hunter gatherers and it seemed to fade when we became agriculturists," said Chris Bauch of the University of Waterloo in Canada who co-authored the paper.

Breakfast Blogs

The 28 Pages emptywheel aka Marcy Wheeler, emptywheel

Paul Ryan Can't Be President Because Paul Ryan Can't Do the Job He Already Has Charles Pierce, Esquire Politics

What We Know and Don't Know About Mass Shootings and Gun Deaths John Thomason, The Intercept

Children In US 'Scared And Depressed' By Trump Rhetoric James Reinl, Crooks and Liars

Why Doesn't The Anti-Encryption Bill List Any Penalties? Mike Masnick, Techdirt