Welcome to The Breakfast Club! We're a disorganized group of rebel lefties who hang out and chat if and when we're not too hungover we've been bailed out we're not too exhausted from last night's (CENSORED) the caffeine kicks in. Join us every weekday morning at 9am (ET) and weekend morning at 10:30am (ET) to talk about current news and our boring lives and to make fun of LaEscapee! If we are ever running late, it's PhilJD's fault.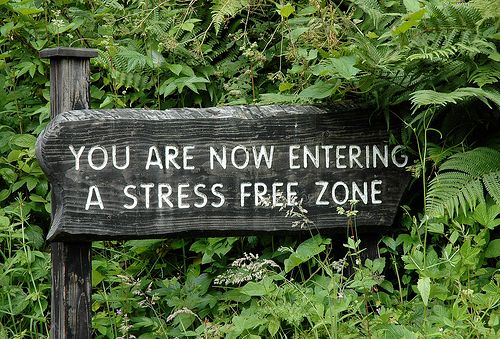 Scientists discover DNA's double-helix structure; The Branch Davidian standoff begins in Waco, Texas; Swedish Prime Minister Olof Palme assassinated; U2 releases its 'War' album. (Feb. 28)
Uploaded on Dec 21, 2011 Polish Solidarity inspired U2 song New Years Day. Although no longer a force in Polish Politics,this movement heralded the downfall of Communism and the Soviet Bloc and by example has inspired the voice of the people in many countries.
Something to Think about, Breakfast News & Blogs Below

Anti-government protesters rally for 'free and open Poland'
Associated Press in Warsaw
Tens of thousands of Poles chanting "We will defend democracy" and "Lech Wałęsa" rallied on Saturday in Warsaw to protest against moves by Poland's three-month-old conservative government which they say undermine freedoms and the constitution.

The march was organised by the Committee for the Defence of Democracy, which was formed in November in reaction to moves by the ruling Law and Justice party (PiS) that have essentially paralysed the constitutional tribunal, preventing it from acting as a check on new government legislation.
…
Warsaw city hall estimated that 80,000 people gathered in the cold, waving flags and banners and listening to speeches that condemned the government. …

Tens of Thousands Join UK Anti-Nuke Demo Billed as Biggest in Generation
Deirdre Fulton, Common Dreams
n what was called "Britain's biggest anti-nuclear weapons rally in a generation," tens of thousands took to the streets of London on Saturday to protest the UK's nuclear weapons system—Trident—and to call for global disarmament.

According to the Guardian, "Campaigners gathered from across the world: some said they had traveled from Australia to protest against the renewal of Trident. Others had come from the west coast of Scotland where Britain's nuclear deterrent submarines are based."

Organized by the Campaign for Nuclear Disarmament (CND), the demonstration comes ahead of a parliamentary decision on whether or not to replace Trident, the UK's nuclear weapons system, comprised of four submarines carrying up to 40 nuclear warheads apiece. Such an endeavor would cost least £41bn, UK government officials have said.

"Taken together with government figures for calculating the lifetime cost, it looks like the whole sorry project will cost at least £183bn," CND general secretary Kate Hudson pointed out in an op-ed published Saturday. "At a time of swingeing government spending cuts this is clearly outrageous." …

Court Monitor Finds NYPD Still Performing Unconstitutional Stops
Tim Cushing, Tech Dirt
from the trickledown-don'tgiveashitness dept …
The NYPD is more in its element when it's creating terrorism/dissent-focused task forces or shipping its officers halfway around the word to get in the way of local investigators. What it's less interested in doing is ensuring its officers live up to the Constitutional expectations of Judge Shira Scheindlin's order from nearly three years ago.

While it's true that the number of SQFs (Stop, Question and Frisk) is down considerably since its pre-lawsuit heyday, NYPD officers are still performing searches that don't live up to the constraints of the court order, thanks to the hands-off approach apparently deployed by their superiors.

The court-appointed monitor also noted the Citizen Complaint Review Board isn't providing much in the way of accountability, despite its moniker. …

U.S. citizens tortured into confessing terrorist ties in the UAE, family says
Carol Morello, WaPo
In a prosecution that has drawn criticism from the United Nations and human rights groups, two U.S. citizens held in the United Arab Emirates on charges of supporting terrorist groups hope to prove their confessions were coerced by torture when their trial resumes Monday.

Kamal Eldarat, a real estate developer, and his son, Mohamed, who operates a string of Subway sandwich shops, were arrested 17 months ago in the small, oil-rich country where they have lived for two decades.

Amal Eldarat says her father and brother, who are also Libyan nationals, were held incommunicado for months, beaten and subjected to electric shocks and mock executions in a remote desert prison. She said the two men then signed "confessions" that they are acquainted with Libyans whom the UAE considers linked to the outlawed Muslim Brotherhood. But she said they are guilty of nothing more than returning to their homeland in the heady days after Libyan dictator Moammar Gaddafi was killed in 2011, to celebrate and bring humanitarian aid. …
Something to Think about over
Coffee

Prozac

Police scratching heads over bald man who's stealing Rogaine
MOUNT HEALTHY, Ohio (AP) — Police in suburban Cincinnati are on the lookout for a bald man they say has been stealing hair growth and memory aid products from stores.

Mount Healthy police have issued an alert for "a serial thief" they say recently took $847 worth of Rogaine and Prevagen products from a Walgreens store in the city just north of Cincinnati. Police say he is linked to similar thefts from retailers in nearby suburbs.

Police say the man is believed to drive a white Jeep.

They're not sure if he's using any of the products himself but suspect he tries to sell them online or at flea markets.

Mount Healthy Detective Chris Jones tells WCPO-TV that police are "scratching our heads at this, no pun intended," over the Rogaine thefts.