Welcome to The Breakfast Club! We're a disorganized group of rebel lefties who hang out and chat if and when we're not too hungover we've been bailed out we're not too exhausted from last night's (CENSORED) the caffeine kicks in. Join us every weekday morning at 9am (ET) and weekend morning at 10:30am (ET) to talk about current news and our boring lives and to make fun of LaEscapee! If we are ever running late, it's PhilJD's fault.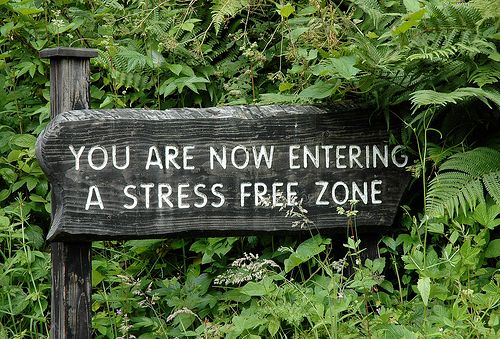 AP's Today in History for February 7th
Beatles arrive in America; Ramzi Yousef arrested for the 1993 blast at New York's World Trade Center; Jordan's King Hussein dies; author Charles Dickens and country singer Garth Brooks born.
Something to Think about, Breakfast News & Blogs Below

New York investigates radioactive leak in groundwater near city
Sam Thielman and Alan Yuhas in New York, The Guardian
Radioactive material has leaked into the groundwater below a nuclear power plant north of New York City, prompting a state investigation on Saturday and condemnation from governor Andrew Cuomo.

Cuomo ordered an investigation into "alarming levels of radioactivity" found at three monitoring wells at the Indian Point energy center in Buchanan, New York, about 40 miles north of Manhattan.
…
In one location radioactivity levels rose nearly 65,000%, from 12,300 picocuries per liter to over 8,000,000 picocuries per liter. The Environmental Protection Agency's maximum contaminant level for tritium in drinking water is 20,000 picocuries per liter, though Entergy, the company that owns the plant, emphasized that only groundwater, and not drinking water, were contaminated. …

Turkey under pressure to open border to thousands of new Syrian refugees
Associated Press
Turkey came under mounting pressure to open its border Saturday as tens of thousands of Syrians fleeing a government onslaught sought entry and the European Union called on Ankara to grant them refuge.

As many as 35,000 Syrians have amassed along the closed border, according to Suleyman Tapsiz, governor of the Turkish border province of Kilis. He said Turkey would provide aid to the displaced within Syria, but would only open the gates in the event of an "extraordinary crisis."

The Norwegian Refugee Council said thousands of Syrians have arrived at seven of the main informal camps close to the Turkish border. The group said the camps were already at capacity before the latest influx, and that aid groups are working around the clock to deliver tents and essential items to the displaced. …

Priest molestation victim quits Vatican's sexual abuse commission
Reuters
A prominent British member of a papal advisory commission on sexual abuse by the clergy who has been outspokenly critical of the Vatican has left the group, the Vatican said on Saturday.

A statement said that at a commission meeting "it was decided" that Peter Saunders would take a leave of absence. Saunders, head of Britain's National Association for People Abused in Childhood, would now "consider how he might best support the commission's work".

In a separate statement, commission president Cardinal Sean O'Malley of Boston said Saunders had been asked to advise the commission on the possible establishment of a victim survivor panel. …

Leaked police files contain guarantees disciplinary records will be kept secret
George Joseph, The Guardian
Contracts between police and city authorities, leaked after hackers breached the website of the country's biggest law enforcement union, contain guarantees that disciplinary records and complaints made against officers are kept secret or even destroyed.

A Guardian analysis of dozens of contracts obtained from the servers of the Fraternal Order of Police (FOP) found that more than a third featured clauses allowing – and often mandating – the destruction of records of civilian complaints, departmental investigations, or disciplinary actions after a negotiated period of time.
…
The leaked contracts became publicly accessible last week, when hackers breached the Fraternal Order of Police's website and put around 2.5GB worth of its files online. These provide a glimpse into the influence of police unions, which Black Lives Matter activists have accused of impeding misconduct investigations, particularly after the death of 25-year-old Freddie Gray in Baltimore, Maryland in April. …
Something to Think about over
Coffee

Prozac

Ape at Utah zoo predicts Panthers to win Super Bowl
SALT LAKE CITY (AP) — An ape at the Salt Lake City zoo has predicted the Carolina Panthers will win the Super Bowl.

Zoo spokeswoman Erica Hansen says a 1-year-old orangutan named Tuah chewed up a cardboard Panthers sign and later kissed a papier-mache Panthers helmet. Hansen says he never touched the Denver Broncos sign or helmet.

Hansen says Tuah's older sister gave Broncos fans hope when she entered the enclosure later and put the Broncos helmet on her head.

The annual event occurred Thursday. Animals at the zoo have correctly predicted the Super Bowl winner eight straight years.

This was Tuah's first time handling the duties. His dad picked seven straight winners before dying in 2015. A lion stepped in last year while Tuah was a baby and correctly picked the New England Patriots.