Welcome to The Breakfast Club! We're a disorganized group of rebel lefties who hang out and chat if and when we're not too hungover we've been bailed out we're not too exhausted from last night's (CENSORED) the caffeine kicks in. Join us every weekday morning at 9am (ET) and weekend morning at 10:30am (ET) to talk about current news and our boring lives and to make fun of LaEscapee! If we are ever running late, it's PhilJD's fault.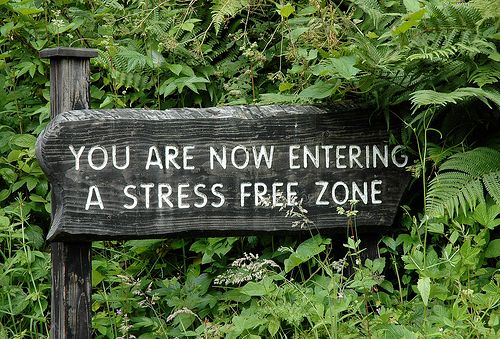 This Day in History
China enters Korean War; Nazis force half a million Jews into walled ghetto; Nixon's secretary tries to explain gap on Watergate tapes; 'Casablanca' premieres at Hollywood Theater; Tina Turner is born.
Breakfast Tunes
On this day in 1942, Casablanca, a World War II-era drama starring Humphrey Bogart and Ingrid Bergman, premieres in New York City; it will go on to become one of the most beloved Hollywood movies in history.

n the film, Bogart played Rick Blaine, a former freedom fighter and the owner of a swanky North African nightclub, who is reunited with the beautiful, enigmatic Ilsa Lund (Bergman), the woman who loved and left him. Directed by Michael Curtiz, Casablanca opened in theaters across America on January 23, 1943, and was nominated for eight Academy Awards, including Best Actor for Bogart. It took home three Oscars, for Best Picture, Best Director and Best Adapted Screenplay. The film featured a number of now-iconic quotes, including Rick's line to Ilsa: "Here's looking at you, kid," as well as "Round up the usual suspects," "Louis, I think this is the beginning of a beautiful friendship" and "Of all the gin joints in all the towns in all the world, she walks into mine."
Something to Think about over
Coffee

Prozac
Louie, I think this is the beginning of a beautiful friendship.
Breakfast News
Black Leaders in Chicago Push for Investigation of Police Department
A day after city officials released graphic video of a white police officer shooting a black teenager 16 times, some of the city's most prominent black leaders called on Wednesday for investigations into the Chicago Police Department and its handling of the shooting. They expressed anger and dismay toward the department's leadership, and some demanded the resignation of the police superintendent.

The calls from the leaders — civic, political and religious — came despite the filing of murder charges against the officer, Jason Van Dyke, in the death of the teenager, Laquan McDonald. The calls took different forms and came during separate announcements, but all voiced frustration and demanded sweeping changes in the department, which many black residents had viewed with suspicion well before the release on Tuesday of the video showing the 2014 shooting of Mr. McDonald.
Obama backs protests over 'deeply disturbing' Laquan McDonald shooting
President Obama has said he was "deeply disturbed by the footage of the fatal shooting of 17-year-old Laquan McDonald" in a Facebook message in which he also thanked the people of Chicago for their peaceful protests.

Presidential candidate Hillary Clinton has also plunged into the heated debate following the release of a video showing the black teenager being shot multiple times by a Chicago police officer, saying: "We cannot go on like this."
Pfizer's Plan to Leave U.S. Unsettles Drug Lobbyists
Pharmaceutical giant Pfizer has long been the most politically active drug maker in Washington, and its representatives have tended to wrap themselves in the American flag while pressing their concerns with lawmakers and regulators.

So when the company announced this week that it would abandon not only the flag but the United States, its planned move to Ireland stunned the medicine industry's lobbying corps — not the least because Pfizer's chief lobbyist, Sally Susman, is the daughter of one of President Obama's biggest, most generous benefactors, Louis Susman.
Frank Gifford had degenerative brain disease CTE, says family
Frank Gifford, the Pro Football Hall of Fame running back and broadcaster who died of natural causes in August, suffered from chronic traumatic encephalopathy, his family said on Wednesday.

The family of the former NFL Most Valuable Player said Gifford suffered from the progressive degenerative disease that's been linked to repeated blows to the head and will donate his brain to medicine. [..]

Gifford absorbed thousands of hits during a decorated 12-year playing career, none more famous than a crushing 1960 tackle by Philadelphia Eagles linebacker Chuck Bednarik, whose fist-pumping celebration over the unconscious New York running back rates among the NFL's most iconic images. He spent 10 days in the hospital and missed the entire 1961 season before returning for the Giants' season opener in 1962.
Sinkhole size of football field swallows part of beach on Queensland island
A sinkhole the size of a football field has opened up on an island off south-east Queensland.

Surf Life Saving Queensland has warned swimmers to stay away from the hole, which has swallowed part of unpatrolled Jumpinpin beach on North Stradbroke Island.

A spokeswoman said the sinkhole was about 100 metres wide and had opened up sometime on Wednesday.

She said it was quite a distance away from any patrolled areas and lifeguards were urging people to keep clear. "There are really strong currents in the water and the sand is quite unstable," she said.
Man stole brains from former insane asylum and put them on eBay
A 23-year-old Indiana man has pleaded guilty to breaking into a medical museum and stealing preserved human brains that he then sold online.

David Charles, of Indianapolis, pleaded guilty to six charges including receiving stolen property and burglary in a Marion county court. Magistrate Amy Barbar sentenced him to one year of home detention and two years of probation, county prosecutor spokesman Anthony Deer said.

Charles on multiple occasions broke into the Indiana Medical History Museum to steal jars of brains and other human tissue, according to the Marion county prosecutor's office.
Must Read Blog Posts
New Problems with DOD's Médecins Sans Frontières StoryNew Problems with DOD's Médecins Sans Frontières Story emptywheel aka Marcy Wheeler, emptywheel
Rahm Is Wrong: Officer Who Killed Laquan McDonald Represents Chicago Police Kevin Gosztola, ShadowProof
Turing Refuses To Lower Cost Of Daraprim, Hides News Ahead Of Thanksgiving Holiday Karl Bode, Techdirt
Remember: Believing Nonsense Has Consequence Charles Pierce, Esquire Politics
Koch "Alliance" on Criminal Justice Reform Exposed as Trojan Horse Dan Froomkin, The Intercept