Welcome to The Breakfast Club! We're a disorganized group of rebel lefties who hang out and chat if and when we're not too hungover we've been bailed out we're not too exhausted from last night's (CENSORED) the caffeine kicks in. Join us every weekday morning at 9am (ET) and weekend morning at 10:30am (ET) to talk about current news and our boring lives and to make fun of LaEscapee! If we are ever running late, it's PhilJD's fault.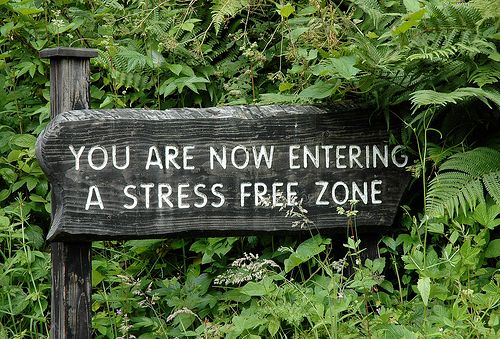 This Day in History
Martin Luther King, Jr. gives 'I Have a Dream' speech; Clashes mar 1968 Democratic National Convention; Black teen Emmett Till abducted, killed in Mississippi; Britain's Prince Charles, Princess Diana granted a divorce.
Breakfast Tunes
Something to Think about over Coffee Prozac
Do not seek to follow in the footsteps of the wise. Seek what they sought.
Breakfast News
Striking Fear Into Corporate Hearts, Labor Board Hands Big Win to Workers
In what is being described as "one of the biggest labor decisions of the Obama administration," the National Labor Relations Board (NLRB) on Thursday expanded its "joint-employer" standard, paving the way for unions to organize on a much broader scale-and striking fear into the hearts of corporations that have used previous labor laws to shift workplace responsibilities elsewhere.

While the ruling dealt specifically with a California waste-management company, observers said its implications could go much further. "McDonald's, Burger King and every other company that relies on a franchise business model just suffered the legal setback they've been fearing for years," wrote Huffington Post labor reporter Dave Jamieson on Thursday afternoon.
First female prime minister for Greece announced
Greece's top supreme court judge Vassiliki Thanou was named the head of a caretaker government to lead the country to elections, which are expected next month.

After a final effort to get political party leaders to form a coalition failed, the office of president Prokopis Pavlopoulos said he was obliged to appoint a new caretaker administration that will be sworn in on Friday.

Thanou, the president of the supreme court, becomes the country's first female prime minister and will be sworn in later on Thursday.

The date for Greece's general election – the fifth in six years – is to be officially announced by Pavlopoulos by the end of the week, but it is likely to be scheduled for 20 September.
ACLU sues to block sweeping Nevada education funding program
A Nevada education funding program that's considered the nation's broadest school choice initiative has attracted its first legal challenge, with three civil liberties groups saying it violates the state constitution by releasing public funds to religious schools.

The American Civil Liberties Union, its Nevada affiliate and Americans United for Separation of Church and State said they filed a lawsuit Thursday in Nevada district court in Clark County. They're asking the courts to block implementation of the state's sweeping new program, which allows parents to claim the majority of their child's per-pupil state education funds and use it toward private schooling or other qualifying education expenses.

The groups also want the courts to strike down the law that authorized the program.
WTO Ruling Against India's Solar Push Threatens Climate, Clean Energy
The World Trade Organization (WTO) on Wednesday ruled against India over its national solar energy program in a case brought by the U.S. government, sparking outrage from labor and environmental advocates.

As power demands grow in India, the country's government put forth a plan to create 100,000 megawatts of energy from solar cells and modules, and included incentives to domestic manufacturers to use locally-developed equipment.

According to Indian news outlets, the WTO ruled that India had discriminated against American manufacturers by providing such incentives, which violates global trade rules, and struck down those policies-siding with the U.S. government in a case that the Sierra Club said demonstrates the environmentally and economically destructive power of pro-corporate deals like the Trans-Pacific Partnership (TPP).
Extreme Arctic sea ice melt forces thousands of walruses ashore in Alaska
The extreme loss of Arctic sea ice due to climate change is forcing thousands of walruses to crowd ashore on a remote barrier island off Alaska, and threatening their survival.

Barack Obama will be the first US president to visit the Alaskan Arctic on 31 August on a three-day tour to draw attention to the drastic consequences of climate change for the Arctic, such as warming winters and the rapid retreat of sea ice.

The first reported sighting of animals forced to come ashore in the Chukchi Sea was by a photographer on 23 August, and confirmed by villagers in the remote hamlet of Point Lay late on Thursday, the US Fish and Wildlife Service said.

Such landings, forced by the absence of sea ice on which to rest and feed, put the animals at risk of stampede in the limited space of the barrier island.
McDonald's drops nuggets supplier after video shows animal cruelty
McDonald's Corp and Tyson Foods both severed ties on Thursday with a Tennessee farm where workers were seen stabbing, beating and stomping on chickens in an undercover video shot by animal rights activists.

The videotape, which was unveiled by Mercy For Animals at a news conference in Los Angeles, depicts gruesome animal cruelty toward the birds at what the group said was T&S Farm in Dukedom, Tennessee, which was under contract to Tyson Foods.

Tyson supplies chicken meat to McDonald's, the world's biggest fast-food chain, for its McNuggets.
—–
Must Read Blog Posts
Big Tobacco TTIP Discussion Documents Censored By EU Dan Wright, The Bullpen @ ShadowProof
Native Americans Have 'Always Known': Science Proves Genetic Inheritance Of Trauma Kit O'Connell, Community @ ShadowProof
Jorge Ramos Commits Journalism, Gets Immediately Attacked by Journalists Glenn Greenwald, The Intercept
Political Operatives Abandon Koch Network For Donald Trump Lee Fang, The Intercept
Judge Finds No One To Like In Lawsuit Brought By Ripoff Report Against Overreaching State Prosecutor Tim Cushing, Techdirt
'We Should Put A Metal Detector On The Other Side': The Laughable Waste Of TSA Body Scanners Time Geigner, Techdirt
—–
Your Moment of Zen
—–