Welcome to The Breakfast Club! We're a disorganized group of rebel lefties who hang out and chat if and when we're not too hungover we've been bailed out we're not too exhausted from last night's (CENSORED) the caffeine kicks in. Join us every weekday morning at 9am (ET) and weekend morning at 10:30am (ET) to talk about current news and our boring lives and to make fun of LaEscapee! If we are ever running late, it's PhilJD's fault.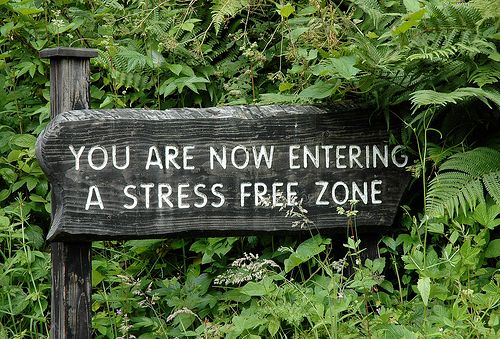 This Day in History
U.S. embassies bombed in E. Africa; Congress OKs powers to expand the Vietnam War; The Battle of Guadalcanal begins; Kon-Tiki ends its journey; Comedy icon Oliver Hardy and news anchor Peter Jennings die.
Breakfast Tunes
Something to Think about over Coffee Prozac
I say to you, friends, the best defense against bullshit is vigilance. So if you smell something, say something.

Jon Stewart
Breakfast News
'Here it is. My moment of zen': Jon Stewart says farewell to The Daily Show
"Welcome to the Daily Show. I am Jon Stewart. Thank you very much for coming." That understated opening gambit was how Stewart began his final appearance during his run as host of the show.

For 16 and a half years, Jon Stewart has entertained America with his comedic presence, riffing on the absurdities of his country, both cultural and political – and the 6 August finale was no exception.

Stewart bounded on camera, more than ready for his hour-long farewell special brimming with famous guests ranging from Hillary Clinton and Stephen Colbert to Darth Vader.
Greece's tax revenues collapse as debt crisis continues
Fresh evidence of the dramatic impact of the Greek debt crisis on the health of the country's finances has emerged, with official figures showing tax revenues collapsing.

As talks continued over a proposed €86bn third bailout of the stricken state, the Greek treasury said tax revenues were 8.5% lower in the first six months of 2015 than the same period a year earlier. The bank shutdown that brought much economic activity to a halt began on 28 June.

Public spending fell even more dramatically, by 12.3%, even before the new austerity measures the prime minister Alexis Tsipras has been forced to pass to win the support of his creditors for talks on a new bailout.
US-trained Syrian rebels refuse to fight ​al-Qaida group after kidnappings
A group of Syrian rebels that includes fighters trained by the United States have declared their refusal to fight al-Qaida's affiliate in the country, the Nusra Front, following a series of kidnappings by the militant group.

A source in Division 30, which has endured a campaign of kidnappings by the Nusra Front, said they also oppose the American air strikes carried out in the last few days against the al-Qaida-linked fighters.

The statements complicate the American strategy in Syria, which has suffered a string of setbacks and delays, deploying just over 50 fighters dedicated to fighting the terror group Islamic State in the year since its programme to train and equip rebels began.
US military's joint staff hacked as officials point the finger at Russia
Russia is the leading suspect in a sophisticated cyber-attack on the unclassified email network of the US military's joint staff that prompted the Pentagon last month to restrict access to portions of that network, US officials said on Thursday.

Early reports firmly linked Russia to the attack, said one official, who declined to be named since the investigation was ongoing.

"It was a spearphishing attack traced to that country," said the official, when asked about Russia's possible involvement. Spearphishing emails purport to be from colleagues.

A second official, who also spoke on condition of anonymity, described Russia as a leading suspect but cautioned that it would take time for investigators to firmly attribute blame. The Pentagon declined comment on the investigation.
Environmental workers spill a million gallons of waste into Colorado river
A team of US regulators investigating contamination at a Colorado goldmine accidentally released a million gallons (3.8 million liters) of orange-hued waste water containing sediment and metals into a local river system, the Environmental Protection Agency said on Thursday.

The waste water had been held behind a barrier near the abandoned Gold King Mine, but was accidentally emptied into Cement creek, which flows into the Animas river in San Juan county, said an EPA spokesman, Rich Mylott.

Several workers were in the EPA crew that was using heavy equipment to pump and treat the waste water when the breach occurred, Mylott said, adding that none had been injured.
—–
Must Read Blog Posts
On Hiroshima Anniversary, Iran Deal Opponents Make One More Push Based on Parchin Photos Jim White, emptywheel
The Other Kiddie Table at the Kiddie Table Debate Charles Pierce, Esquire Politics
Cambridge, MA is doing a participatory budget because participatory budgets are the best budgets Jon Green, AMERICAblog
Obama's Iran agreement DCblogger, Corrente
Cops Caught Misbehaving During Pot Dispensary Raid Sue Police Dept. To Prevent Recording From Being Used Against Them Tim Cushing, Techdirt
EFF Finally Gets To Ask Appeals Court To Look At 4th Amendment Question Over NSA's Backbone Sniffing Mike Masnick, Techdirt
—–
Your Moment of Zen
—–