Welcome to The Breakfast Club! We're a disorganized group of rebel lefties who hang out and chat if and when we're not too hungover we've been bailed out we're not too exhausted from last night's (CENSORED) the caffeine kicks in. Join us every weekday morning at 9am (ET) and weekend morning at 10:30am (ET) to talk about current news and our boring lives and to make fun of LaEscapee! If we are ever running late, it's PhilJD's fault.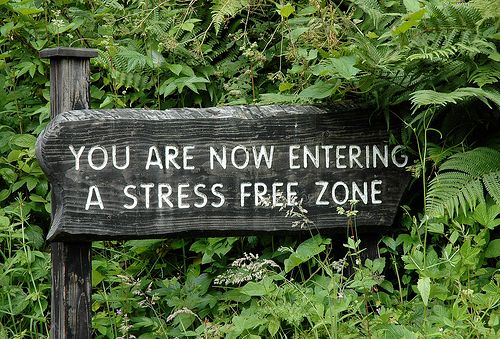 Breakfast Tune: Eurythmics – Sweet Dreams banjo cover, Banjo Guy Ollie
Banjo Guy Ollie – Published on Jun 29, 2015 Here's my third full song cover (after Metallica's Enter Sandman and Game of Throne) on my 5 string Tenor banjo and Mandolin …and Bodhran drum for kick snare.

Huge , HUGE thanks to my friend Karen Weekes for the loan of her beautifully strong and haunting voice, as Annie Lennox was busy that week and I couldn't get her to record.
Today in History
Andrea Doria begins to sink after a collision in the North Atlantic; An Air France Concorde crashes outside Paris; First 'test-tube' baby born; Golfer Ben Hogan dies; 'A Chorus Line' opens on Broadway.
Breakfast News & Blogs Below
Judge rules 2014 Chicago pension overhaul unconstitutional

AP

A Cook County judge on Friday threw out a 2014 law aimed at reducing multibillion-dollar shortfalls in two Chicago pension funds, a decision city officials have said could leave the retirement accounts insolvent in a little more than a decade or lead to massive tax increases.

Judge Rita Novak wrote that the changes to pensions for some 61,000 current and retired municipal employees and laborers are unconstitutional. She also said workers and retirees who have been paying more into their retirement funds or have been receiving less in benefits since the law took effect on Jan. 1 are entitled to recoup their losses.

Union leaders and former city workers who gathered outside the courtroom declared it a win for retirees and workers who have consistently made their contributions to the retirement accounts, even when the city for years did not. …
Fiat Chrysler recalls 1.4m vehicles in wake of Jeep hacking revelation

AP

Fiat Chrysler announced the recall of about 1.4m cars and trucks in the US on Friday after two hackers were able to take control of a Jeep over the internet.

The recall, which includes Dodges, Jeeps, Rams and Chryslers, comes after Wired magazine published an article on Tuesday in which two hackers were able to remotely manipulate a Jeep Cherokee's transmission, radio, air conditioning and other systems.

The company also disclosed in government documents that the hackers got into the Jeep through an electronic opening in the radio and said it would update software to close it. On Thursday, Fiat Chrysler sealed off a loophole in its internal cellular telephone network with vehicles to prevent similar attacks, the automaker said in a statement. …
With New Spy Bill, France OKs Mass Surveillance

Nadia Prupis, Common Dreams

France's highest constitutional authority on Thursday approved a sweeping, controversial new surveillance law that greatly expands the government's spying powers, despite widespread human rights concerns.

Making only minor changes to the legislation, which was approved by Parliament in May, the Constitutional Council ruled on Thursday that the bill generally aligns with the French constitution-even as privacy and civil liberties groups continue to call attention to its egregious rights violations.

"By validating almost all surveillance measures provided in the Surveillance Law adopted on 25 June, the French Constitutional Council legalizes mass surveillance and endorses a historical decline in fundamental rights," said La Quadrature du Net, a Paris-based digital rights and civil liberties organization. "Only international surveillance has been deemed to be non compliant to the Constitution." …
Sandra Bland death findings to be reviewed in second autopsy

Tom Dart, The Guardian

Sandra Bland's autopsy report was released in full on Friday, which will allow the second autopsy conducted at her family's request to move closer to completion.

Cannon Lambert, the family's attorney, told the Guardian that an independent autopsy was conducted last Saturday morning but has not yet been finished because part of it involves analysing the original autopsy's results.

…

Bland complained during the traffic stop, which was recorded on the officer's dashcam, that her head had been "slammed" to the ground. The autopsy does not note the presence of any significant head injuries, but there was evidence of a mark on her back, possibly caused by an officer's knee. There was also evidence of bruising to her wrists that could indicate a struggle with the handcuffs. …
Feds probe alleged airline price gouging

AP

Transportation Secretary Anthony Foxx said Friday the government has opened a price-gouging investigation involving five airlines that allegedly raised airfares in the Northeast after a deadly Amtrak crash in Philadelphia in May disrupted rail service.

The Transportation Department sent letters on Friday to Delta, American, United, Southwest and JetBlue airlines seeking information on their prices before and after the May 12 train crash.

Among the routes the department asked airlines for price information on were flights to certain Northeast destinations from Dulles International Airport and Reagan National Airport near Washington; Baltimore-Washington International Airport; Philadelphia International Airport; three New York area airports Newark, John F. Kennedy and LaGuardia; Logan International Airport in Boston; MacArthur AirportLong Island in New York; Green Airport in Rhode Island and Bradley International Airport in Connecticut. "The idea that any business would seek to take advantage of stranded rail passengers in the wake of such a tragic event is unacceptable," Foxx said. …
Something to Think about over Coffee Prozac:
Milwaukee man shoots dog, mistaking it for reported lion

AP

MILWAUKEE – A man who thought he spotted a lion that people have reported seeing wandering on Milwaukee's north side has shot and injured a large pit bull.

Police say the dog, which was shot Tuesday night, is being cared for at the Milwaukee Area Domestic Animal Control Commission.

The organization's director, Karen Sparapani, says people might be "amped up or afraid" by the reports of lion sightings. The pit bull suffered a gunshot wound to the right front leg. …
Breakfast Quote
There are two kinds of artists left: those who endorse Pepsi and those who simply won't.

Annie Lennox