(10 am. – promoted by ek hornbeck)
Welcome to The Breakfast Club! We're a disorganized group of rebel lefties who hang out and chat if and when we're not too hungover we've been bailed out we're not too exhausted from last night's (CENSORED) the caffeine kicks in. Join us every weekday morning at 9am (ET) and weekend morning at 10:30am (ET) to talk about current news and our boring lives and to make fun of LaEscapee! If we are ever running late, it's PhilJD's fault.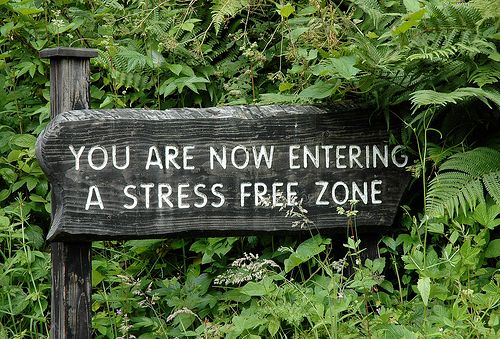 Breakfast Tune: "Fly Me To The Moon" Eddy Davis Tenor Banjo
Uploaded on Oct 24, 2009

Eddy Davis plays FLY ME TO THE MOON, Sept. 25, 2009 in NYC, on a Gibson Mastertone TB5, which originally belonged to Jim Robinson, who purchased it new in 1931. Jim played it until 2005, when he died at the age of 92.
Today in History
(July 16)[Notes:ANCHOR VOICE] July 16th, 1945: (AP Archive Video / AP Photos)The world's first test of a nuclear weapon — as the United States explodes an atomic bomb in the desert near Alamogordo, New Mexico.Weeks later, the U.S. drops atomic bombs on the Japanese cities of Hiroshima and Nagasaki — bringing World War Two to an end.1973: (AP Photos)(NAT of Nixon tape)On Capitol Hill, former White House aide Alexander Butterfield reveals President Richard Nixon's secret taping system.The disclosure during Senate hearings probing the Watergate scandal plays a pivotal role in Nixon's resignation the following year.1999: (AP Photos)(SOT of JFK, Junior)John F. Kennedy, Junior — son of America's 35th President — dies when the plane he is piloting plunges into the Atlantic Ocean.Kennedy's wife Carolyn and her sister Lauren Bessette are also on board and killed in the crash off Martha's Vineyard, Massachusetts.2004: Martha Stewart is sentenced to five months in prison and five months of home confinement by a federal judge in New York for lying about a stock sale. And, 1969: (AP Archive Video)(NAT of Apollo 11 liftoff)Apollo 11 lifts off from Kennedy Space Center, Florida — on the first manned mission to the surface of the Moon.
Breakfast News & Blogs Below
NASA releases first close-up images of Pluto

Al Jazeera and wire services

Scientists have released the first close-up images of Pluto and its big moon Charon. And they say they're amazed. "Charon just blew our socks off," said Cathy Olkin, one of the project scientists with the Southwest Research Institute.

…

A zoom-in of Pluto reveals an icy range about as high as the Rockies – but Pluto, according to NASA, "cannot be heated by gravitational interactions with a much larger planetary body." This means some other process must be building these mountains. "This may cause us to rethink what powers geological activity on many other icy worlds," said a New Horizons mission scientist, John Spencer. The mountains, NASA said, are not more than 100 million years ago. A NASA press release called them "mere youngsters in a 4.56-billion-year-old solar system."

On Charon, deep troughs and canyons can be seen, and, to the scientists' great surprise, there are no apparent impact craters. …
NSA document: Israeli special forces assassinated top Syrian military official

Ian Black, The Guardian

Evidence has emerged from leaked US signals intelligence intercepts that Israeli special forces were responsible for assassinating a senior Syrian military official who was a close adviser to President Bashar al-Assad.

Brig Gen Mahmoud Suleiman was shot dead on a beach near the northern Syrian port of Tartus in August 2008. The Guardian reported at the time that the seaside murder was perpetrated by a sniper firing from a yacht moored offshore.

Israel has never commented publicly on suspicions that it was involved. But newly revealed secret US intelligence documents state as a fact that Israeli special forces killed the general. …
Philippines reopens Subic Bay as military base to cover South China Sea

Staff and agencies in Manila, The Guardian

The Philippines will station new fighter jets and two frigates as it reopens the former US naval base in Subic Bay to military use in a further response to Chinese expansionism in the disputed South China Sea.

Once one of the biggest US naval facilities in the world, Subic Bay was shut in 1992 after the Philippine Senate terminated a bases agreement with Washington at the end of the cold war. Manila converted the facility, which was never home to the Philippine military, into an economic zone.

Defence undersecretary Pio Lorenzo Batino told Reuters the Philippine military signed an agreement in May with the zone's operator, the Subic Bay Metropolitan Authority, to use parts of the installation under a renewable 15-year lease. It marks the first time the massive installation has functioned as a military base in 23 years. …
Family of Miss. police chokehold victim seeks indictment against officer

Officer allegedly said, 'I'm gonna kill that nigger' before strangling Jonathan Sanders to death

Renee Lewis, Al Jazeera

The family of an unarmed black man killed after allegedly being choked by a Stonewall, Mississippi, police officer last week is pushing for criminal charges, attorneys representing the family of Jonathan Sanders said Wednesday.

A rally is planned on Sunday in Stonewall to protest the death, the attorneys said, and will coincide with Sanders' funeral.

"What we'll do is we will seek justice and we'll fight for justice because that's what his mother and family wants, and that's what we're determined to get – for this episode and the entire phenomenon of black and unarmed lives being taken around the country without repercussions," said C. J. Lawrence, an attorney representing Sanders' family. …
Busted: SeaWorld's Corporate Espionage Against Animal Rights Movement

Deirdre Fulton, Common Dreams

A SeaWorld employee posed for three years as an animal rights activist, in an apparent attempt to undermine protests against the company over its use of captive killer whales, according to an investigation by People for the Ethical Treatment of Animals (PETA).

The group publicized evidence this week that suggests 28-year-old Paul T. McComb, under the name "Thomas Jones," infiltrated the anti-SeaWorld protest movement, allegedly joining PETA's Action Team using a P.O. Box in San Diego that was registered to Ric Marcelino, the director of security for SeaWorld San Diego.

McComb, who Bloomberg reports has worked in a number of positions at SeaWorld since at least 2008, including as a human resources representative, attended organizational meetings and "constantly 'fished' for information from PETA staffers about protests against SeaWorld," PETA claims. …
Report Exposes 'Revolving Door' Within Corporate-Dominated TTIP Talks

Lauren McCauley, Common Dreams

As European delegates met with stakeholders in Brussels Wednesday to discuss the details of a massive, pending trade deal between the U.S. and Europe, a new report highlights the revolving door that exists between negotiators of the deal and the industries expected to profit from it.

Watchdog groups have long warned that the Transatlantic Trade and Investment Partnership (TTIP) will benefit multinational corporations at the expensive of public and environmental health, labor rights, and state sovereignty.

The study, published by Brussels-based watchdog Corporate Europe Observatory (CEO), highlights at least fifteen examples of officials who once held positions of power within the European Commission or the UK government and are now actively lobbying the TTIP negotiations on behalf of some of the biggest food, telecom, pharmaceutical, and other industries. …
Scientists in Oregon develop bacon-flavored seaweed

AP

PORTLAND, Ore. (AP) – What grows quickly, is packed with protein, has twice the nutritional value of kale and tastes like bacon?

The answer, according to scientists at Oregon State University, is a new strain of seaweed they recently patented.

Dulse is a form of edible seaweed that grows wild along the Pacific and Atlantic coastlines. It's harvested and commonly used by people in dried form as a cooking ingredient or nutritional supplement. But OSU researchers say the variety they've developed can be farmed and eaten fresh, with the potential for a new industry for Oregon. …
Something to Think about over Coffee Prozac:
So the pie isn't perfect? Cut it into wedges. Stay in control, and never panic.

Martha Stewart