Welcome to The Breakfast Club! We're a disorganized group of rebel lefties who hang out and chat if and when we're not too hungover we've been bailed out we're not too exhausted from last night's (CENSORED) the caffeine kicks in. Join us every weekday morning at 9am (ET) and weekend morning at 10:30am (ET) to talk about current news and our boring lives and to make fun of LaEscapee! If we are ever running late, it's PhilJD's fault.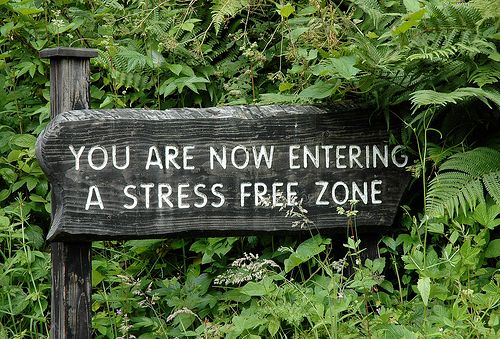 This Day in History
TWA Flight 800 explodes; Russia's royal family executed; Disneyland opens; Nicaragua's Somoza goes into exile; Apollo and Soyuz link up in space; Baseball's Ty Cobb and jazz great John Coltrane die.
Breakfast Tunes
Something to Think about over Coffee Prozac
Twenty years from now, you will be more disappointed by the things you didn't do than those you did. So throw off the bowlines. Sail away from safe harbor. Catch the wind in your sails. Explore. Dream. Discover.
Breakfast News
Advancing Bailout, Greece Approves 'Terms of Surrender' to Austerity
After a lengthy and tense debate that stretched into the early hours of Thursday morning, the 300-member Greek Parliament voted by a majority of 229-64 to pass what former finance minister Yanis Varoufakis-one of those to vote "No"-is calling the "Terms of Greece's Surrender" to European creditors.

The €86 billion bailout comes at a high political and social cost, forcing the imposition of harsh austerity measures and economic reforms tougher than those rejected by more than 60 percent of Greek voters in a July 5 referendum. Among the measures included in the rescue package, which provides for debt restructuring and allows Greece to remain in the Eurozone, are: tax hikes, pension cuts, and the privatization of public property.
Germany's Tone Grows Sharper in Greek Debt Crisis
Despite bitter opposition in many quarters to the austerity-first policies Germany has imposed on Europe's poorer nations, Chancellor Angela Merkel's government has hung on to its role as champion of integration on the Continent through deft use of diplomacy and the country's economic clout.

But in negotiating a new deal this week to bail out Greece, Germany displayed what many Europeans saw as a harder, more selfish edge, demanding painful measures from Athens and resisting any firm commitment to granting Greece relief from its crippling debt. And that perception was fueled on Thursday when the German finance minister, Wolfgang Schäuble, suggested that Greece would get its best shot at a substantial cut in its debt only if it was willing to give up membership in the European common currency.
Four US marines and gunman killed in 'act of terrorism' in Tennessee
Four US marines were killed on Thursday in attacks on two facilities in Tennessee. The gunman, who was also killed, was identified as 24-year-old Mohammad Youssef Abdulazeez.

An FBI statement said: "The FBI's Knoxville Field Office, along with the Chattanooga Police Department and other law enforcement partners, are working jointly to investigate today's shootings at a military recruitment center and a reserve center in Chattanooga, Tennessee in which four individuals were killed and three injured.

"The shooter, Mohammad Youssuf Abdulazeez, 24, is also deceased."

An unnamed official told the Associated Press Abdulazeez was from Hixton, Tennessee, a few miles from Chattanooga. The official said he was believed to have been born in Kuwait. It was unclear whether he was a US or Kuwaiti citizen.
New Report Shatters Myth of 'Nuclear Renaissance'
If renewable energy advocates need more evidence that solar and wind are better investments than nuclear power, a new report may offer just that.

The findings come from the newly released World Nuclear Industry Status Report 2015, which looks at global nuclear developments over the past year.

Marking a first in five decades, Japan went without nuclear power for an entire year, the report states. And three of the world's largest economies-China, Germany, Japan-as well as Brazil, India, Mexico, the Netherlands, and Spain, now all generate more electricity from non-hydro renewables than from nuclear.

In the UK, renewable energy, including hydropower, provided more electricity output than nuclear in 2014.

Global generation from solar was up 38 percent, and wind power increased over 10 percent. In contrast, nuclear power generation was up just 2.2 percent.
Convictions Prove Elusive in 'London Whale' Trading Case
The case of the London Whale has ended – with a whimper.

Last week, Britain's Financial Conduct Authority took the unusual step of announcing that it was dropping its investigation and would take no further action against Bruno Iksil, whose risky bets on complex derivative contracts ended up costing JPMorgan Chase $6.2 billion in losses. [..]

As in all such cases, companies do not commit crimes or frauds. Last week, Hillary Clinton, a Democratic presidential candidate, vowed "to prosecute individuals as well as firms when they commit fraud or other criminal wrongdoing." In JPMorgan's case, it was only a matter of time, regulators reassured the public, before individuals were held accountable.

But today Mr. Iksil faces no charges. He does not even face civil claims, which have a much lower standard of proof. Preet Bharara, the United States attorney in Manhattan, disclosed in August 2013 that the government had entered into a nonprosecution agreement with Mr. Iksil, and that he would not be required to plead guilty to any crime. The Securities and Exchange Commission took no action against him. And now British regulators have dropped the case.
Bear breaks into Colorado bakery and eats 24 pies – but leaves one behind
A bear with a sweet tooth broke into a Colorado bakery, ate 24 pies – and then took two to go.

But he left the strawberry rhubarb one, the daughter of the owner of the Colorado Cherry Company told the Guardian.

The bear broke into the store, located in the city of Lyons, through a window and climbed on top of the oven before eating "about two dozen pies, bags of cocoa, and a bag of sugar", according to Mikaela Lehnert, the owner's daughter.

"He went for the apple and the cherry and left behind the strawberry rhubarb so he was a picky little guy," Lehnert said.
—–
Must Read Blog Posts
European Neoliberals Crushed the Leftist Party in Greece Ed Walker, emptywheel
HUD Digs an Escape Tunnel for Jamie Dimon Marcy Wheeler, emptywheel
SeaWorld Employee Who Infiltrated PETA Actions Put on Paid Leave as PETA Plans to Expose More Spies Kevin Gosztola, FDL
'Come Back When You're Dangerous': How Police Are Failing The Mentally Ill http://firedoglake.com/2015/07… Nevins, FDL
NASA Probe Passes Pluto Carrying Ashes of Man Who Discovered It Charles Pierce, Esquire Politics
DailyDirt: It's 11:57pm… Do You Know Where Your Nuclear Bombs Are? Michael Ho, Techdirt
Press Explains First Amendment To Florida Judge, Who Rescinds Questionable Photography Ban
—–
Your Moment of Zen
—–