Welcome to The Breakfast Club! We're a disorganized group of rebel lefties who hang out and chat if and when we're not too hungover we've been bailed out we're not too exhausted from last night's (CENSORED) the caffeine kicks in. Join us every weekday morning at 9am (ET) and weekend morning at 10:30am (ET) to talk about current news and our boring lives and to make fun of LaEscapee! If we are ever running late, it's PhilJD's fault.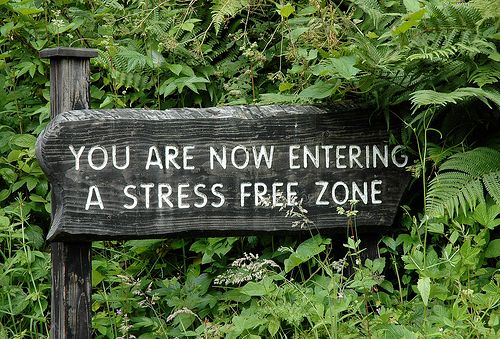 Breakfast Tune: Bad is Bad/Ukulele and Banjo – A Girl from Texas
RockinFunkyFolkGrass(Theresa Arnold)- Published on Oct 21, 2014 One of many jam session with dad. This is from the "crotch" collection of video recordings…LOL. This one was filmed in May 2014….
Today in History
America normalizes diplomatic ties with Vietnam; Aaron Burr mortally wounds Alexander Hamilton in a duel; Skylab makes a fiery return to Earth; Babe Ruth's major league debut; Laurence Olivier dies.
Breakfast News & Blogs Below
US torture doctors could face charges after report alleges post-9/11 'collusion'

Spencer Ackerman, The Guardian

The largest association of psychologists in the United States is on the brink of a crisis, the Guardian has learned, after an independent review revealed that medical professionals lied and covered up their extensive involvement in post-9/11 torture. The revelation, puncturing years of denials, has already led to at least one leadership firing and creates the potential for loss of licenses and even prosecutions.

For more than a decade, the American Psychological Association (APA) has maintained that a strict code of ethics prohibits its more than 130,000 members to aid in the torture of detainees while simultaneously permitting involvement in military and intelligence interrogations. The group has rejected media reporting on psychologists' complicity in torture; suppressed internal dissent from anti-torture doctors; cleared members of wrongdoing; and portrayed itself as a consistent ally against abuse.

Now, a voluminous independent review conducted by a former assistant US attorney, David Hoffman, undermines the APA's denials in full – and vindicates the dissenters. …
Reddit CEO Pao resigns amid site unrest

The Associated Press

Reddit said Friday that interim CEO Ellen Pao resigned from the company, and co-founder Steve Huffman is back as its CEO.

The freewheeling online discussion forum and news site, which says it had 164 million unique visitors last month, has been rocked by unrest recently.

This month Reddit fired a staffer who was popular with the volunteers who help the site function. The employee, Victoria Taylor, helped run the site's popular "Ask Me Anything" feature, where Reddit users submit questions to celebrities and other notable people. President Barack Obama, for example, has answered questions on that forum. …
Splits widen in Merkel's coalition over proposals for Greek economic reforms

Kate Connolly, The Guardian

Germany's ruling coalition appears to be deeply split over Greece's latest reform proposals ahead of a climactic meeting of EU leaders at the weekend.

…

Hans-Peter Friedrich, a leading member of the Christian Social Union, said he did not trust the proposals. "Either the Greek government is tricking its own people, or us once again," he told German radio. He delivered a harsh critique of the attitude of the EU commission president, Jean-Claude Juncker, on Greece, saying that "you could send him an old newspaper with a signature on it and then he would say: 'great, great, great. That is a basis from which to work'." He said that from an economic point of view, there was no way around cutting Greece loose from the eurozone.

Friedrich added that the Greek crisis was being used to weaken the fiscal rules in Europe, and he believed the only reason that the French president, François Hollande, had backed the latest reform proposals was that: "The French socialists want to weaken the fiscal rules now, because they realise that they're also not capable of implementing necessary reforms." …
Latest TPP Draft Benefits Big Pharma By Slashing Access to Generics

Sarah Lazare, Common Dreams

With another round of Trans-Pacific Partnership negotiations slated for the end of this month, the administration of President Barack Obama is aiming to force developing nations to adopt Big Pharma-friendly policies that are so bad for public health Obama himself has opposed them in the United States.

Citing leaked drafts of the agreement, as well as officials "familiar with the latest May 11 version," Bloomberg journalist Peter Gosselin reported Friday that the deal is likely to include provisions that are almost certain to hike medicine costs while slashing access to generic drugs around the world: "At stake: hundreds of billions of dollars or more in extra costs that consumers may have to pay if the proposals make it harder for cheaper generics to win approval."

In the negotiations, Obama is pursuing corporate-friendly policies he has rejected at home. …
Breakfast Quote:
Well, I'm still breathing.

Leon Spinks July 11, 1953 –
Something to Think about over Coffee Prozac:
Solo Frenchman beats Airbus across Channel in electric plane

Tim Hepher, Reuters

PARIS (Reuters) – An attempt by Airbus to make history by crossing the English Channel in an electric plane ended in wounded pride on Friday after a French pilot claimed to have beaten it by hours.

In a further twist, a Slovenian businessman said he might have beaten both of them earlier in the week if he hadn't been robbed of his chance of glory.

In a contest that echoed the cloak-and-dagger rivalries of aviation's early pioneers, it was Frenchman Hugues Duval, 35, who emerged on top by secretly crossing the Channel in both directions in his one-seater Cri-Cri, launched off the top of another plane on Thursday evening. …