Welcome to The Breakfast Club! We're a disorganized group of rebel lefties who hang out and chat if and when we're not too hungover we've been bailed out we're not too exhausted from last night's (CENSORED) the caffeine kicks in. Join us every weekday morning at 9am (ET) and weekend morning at 10:30am (ET) to talk about current news and our boring lives and to make fun of LaEscapee! If we are ever running late, it's PhilJD's fault.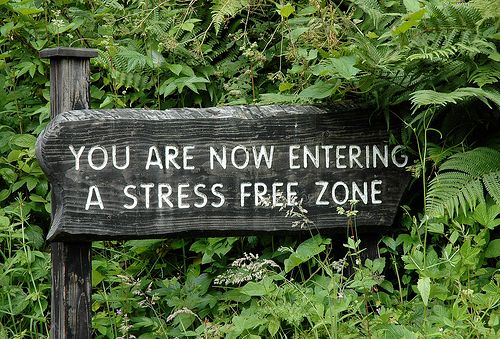 Breakfast Tune: Stars And Stripes Forever by Roger Sprung on 1963-64 Folkways LP.
Today in History
Nazi Germany's troops enter Paris during World War II; TWA Flight 847 hijacked; Stars and Stripes adopted as official U.S. flag; Leftist guerrilla Che Guevara and real estate mogul Donald Trump born. (June 14)
Breakfast News & Blogs Below
Déjà vu on Interrogation "Reform": McCain/Feinstein Amendment Won't Stop Torture

Jeff Kaye, FDL

In a bizarre mixture of the sincere and the insincere, an amendment proposed by a bipartisan group of senators to the upcoming National Defense Authorization Act (NDAA) is being touted as all but ending torture by the U.S. – if it passes.

According to an article in The Intercept, "Human rights and transparency organizations are applauding the effort." But is there really anything here to celebrate?

If you read The Intercept article all the way to the end, there's mention that a group of medical experts found the Army Field Manual "permits techniques that are 'recognized under international law as forms of torture or cruel, inhuman, or degrading treatment.'" So why is there applause?

…

But none of that can hide what this amendment is: fraud, trickery, deception, the most meretricious sort of sham. The fact that some of those supporting the amendment are sincere and good individuals doesn't change a thing.
In Public Challenge to Obama, Family of Drone Victim Asks: 'What is the Value of an Innocent Life?'

Lauren McCauley, Common Dreams

The family of two U.S. drone victims is refusing to keep their pain silent as they seek an official apology by U.S. President Barack Obama for the deaths of their kin.

In a CNN op-ed published on Friday, Faisal bin Ali Jaber, a Yemeni civil engineer, issued a public challenge to the U.S. leader-who recently made public statements about the deaths of two westerners killed by U.S. drone strikes, but has refused to acknowledge Yemeni civilian casualties.

"What is the value of a human life?" Jaber asks. …
US snubs Poland requests for CIA secret prison documents

Associated Press in Warsaw

The US is hampering Poland's investigation into a secret CIA prison by snubbing repeated requests for vital documents, including a Senate report detailing CIA prison locations and practices, a Polish prosecutor said on Saturday.

Published in December, the summary of the report by the Senate's intelligence committee was redacted and did not mention Poland by name, but other facts in it pointed to the country and a secret CIA prison operating there from 2002 to 2003, where terror suspects were submitted to harsh treatment.

Piotr Kosmaty, spokesman for the Appeals Prosecutor's Office in Krakow that is doing the investigation, said Poland immediately asked US justice authorities for a full version of the document, but has had no response. Previous requests for documents and questioning of the alleged victims – now held in Guantánamo Bay -were ignored, he said, and at one point the US authorities said that providing materials would be against US national interests. …
Documents show bitter CIA dispute over pre-9/11 performance

Reuters

… In a heated June 2005 letter to then CIA Inspector General John Helgerson, Tenet rejected Helgerson's critical draft report.

"Your report challenges my professionalism, diligence and skill in leading the men and women of U.S. intelligence in countering terrorism," Tenet told Helgerson.

"I did everything I could to inform, warn and motivate action to prevent harm," he wrote. "Your report does not fairly or accurately portray my actions, or the heroic work of the men and women of the Intelligence Community." …
Something to Think about over Coffee Prozac:
Surgeon promising first human head transplant makes pitch to US doctors

Sam Thielman, Ther Guardian

On Friday afternoon at the Westin Hotel in Annapolis, Maryland, with the volunteer for the first human head transplant by his side, Dr Sergio Canavero made a bid to recruit surgeons willing to help him perform the procedure from an audience of fellow doctors at the annual meeting of the American Academy of Neurological and Orthopaedic Surgeons.

About a quarter of the seating was given over to video cameras, tripods and lights stands. In order to get the press-friendly doctor to the front of the room, one of the attendees had to take the podium microphone and bellow into the scrum surrounding Canavero: "'Scuse me, press, I would like for you to back off, please. Enough is enough."

The topic of Canavero's keynote was a procedure he hopes to perform in the next 24 months, which he calls HEad Anatomosis VENture, or "Heaven". …