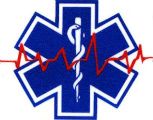 Welcome to the Health and Fitness News, a weekly diary which is cross-posted from The Stars Hollow Gazette. It is open for discussion about health related issues including diet, exercise, health and health care issues, as well as, tips on what you can do when there is a medical emergency. Also an opportunity to share and exchange your favorite healthy recipes.
Questions are encouraged and I will answer to the best of my ability. If I can't, I will try to steer you in the right direction. Naturally, I cannot give individual medical advice for personal health issues. I can give you information about medical conditions and the current treatments available.
You can now find past Health and Fitness News diaries here and on the right hand side of the Front Page.
Easy Peasy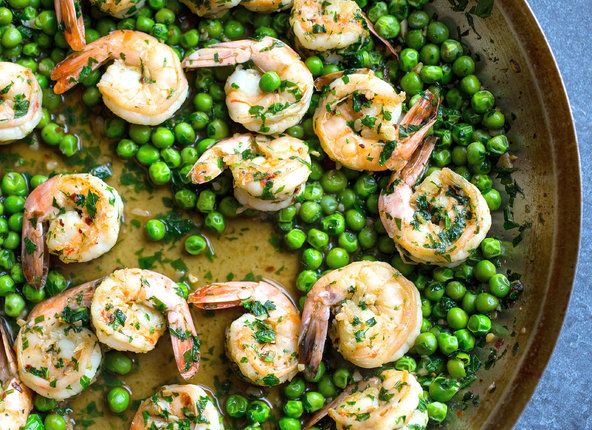 Andrew Scrivani for The New York Times
An abundance of fresh English peas can turn any dish into a bright springtime meal, writes Martha Rose Shulman, who offers a light summer shrimp and pea dish made with green garlic. We've added some of our favorite recipes from Martha that include peas.
Garlic Shrimp With Peas
Seek out shrimp in the shell and use the shells for a quick, easy seafood broth.
A Meal in a Bowl: Salmon, Shiitakes and Peas
Frittata With Brown Rice, Peas and Pea Shoots

I often add leftover rice to gratins, something I learned to do in Provence.
Baked Orzo With Artichokes and Peas

This is a Greek-inspired pastitsio, a comforting bchamel-enriched mix of orzo, artichokes and peas.
Warnings/Alerts/Guidelines
Many Consumers Don't Understand Sunscreen Labels

By Robert Preidt, HealthDay
Less than half in new survey understood what an SPF value meant

June 17, 2015 (HealthDay News) — SPF? UV-A and B? A new study finds many Americans are baffled by the information on sunscreen labels.

In 2011, the U.S. Food and Drug Administration said sunscreen labels must emphasize protection against both ultraviolet-A (UV-A), and UV-B radiation. These products would have what's known as "broad spectrum protection" against the sun's dangerous rays.

Both of the UV wavelengths have differing effects on the skin: UV-A is associated with skin aging and UV-B is associated with sunburns, experts note. However, both types are potent risk factors for skin cancer.
Pot 'Dabbing' Poses Risk of Serious Burns

By Dennis Thompson, HealthDay
Fires and even explosions have been linked to this practice, experts say

June 15, 2015 (HealthDay News) — A potentially hazardous form of marijuana use called "dabbing" is growing in popularity across the United States, researchers warn.

In dabbing, users inhale through a water pipe the vapor from "dabs" of waxy or solid marijuana concentrate. A piece of superheated metal or glass instantly vaporizes the dab, creating an intense high from a single inhalation.

But the dabs are created using highly volatile butane gas, and a number of fires, explosions and severe burns have been linked to the production of this marijuana concentrate, said study lead author John Stogner, an assistant professor of criminology at the University of North Carolina at Charlotte.
General Medicine/Family Medical
FDA Seizes Counterfeit Drugs, Devices Sold Online

By Robert Preidt, HealthDay
International effort takes aim at more than 1,050 websites

June 18, 2015 (HealthDay News) — The U.S. Food and Drug Administration, along with international partners, moved this week against more than 1,050 websites that sell potentially dangerous counterfeit medicines and medical devices, the agency said Thursday.

Illegal medicines and medical devices were seized worldwide, and warnings were sent to the operators of offending websites, the FDA said in a news release.
Lip Fillers May Ease Facial Paralysis Challenges

By Robert Preidt, HealthDay
Procedure might benefit stroke, Bell's palsy, muscular dystrophy patients, researcher says

June 18, 2015 (HealthDay News) — People with facial paralysis may benefit from cosmetic lip surgery, a preliminary study finds.

Facial paralysis is "a very large problem that can occur because of stroke, Bell's palsy, muscular dystrophy, trauma and birth defects," Dr. Kofi Boahene, a facial plastic and reconstructive surgeon at Johns Hopkins University School of Medicine in Baltimore, said in a university news release.
New Drugs May Prevent Migraines Before They Start

By Dennis Thompson, HealthDay
Injectable medications appear promising in early trials, but more research needed

June 18, 2015 (HealthDay News) — Competing teams of researchers are closing in on a new class of drugs that can prevent chronic migraines by interrupting the chain of events thought to create the headaches.

The drugs target a biochemical called calcitonin gene-related peptide (CGRP). The results from phase 2 clinical trials show that these drugs can effectively prevent migraine in a substantial portion of headache sufferers, according to the studies.
Can Health System Afford New Cholesterol Drugs?

By Amy Norton, HealthDay
Medications may cost as much as $12,000 per person each year

June 18, 2015 (HealthDay News) — A new class of powerful cholesterol drugs is poised to hit the market, and doctors are both hopeful about their potential, and worried that insurers won't pay for them.

The drugs, known as PCSK9 inhibitors, can drastically cut LDL cholesterol — the "bad" kind linked to increased risks of heart attack and stroke. And they are expected to open up a new option for people who cannot take statins, the drugs that have been the standard for cholesterol-lowering since the 1980s.
Many With Migraines Given Narcotics, Barbiturates

By Amy Norton, HealthDay
These are a poor choice, especially for children, doctors say

June 17, 2015 (HealthDay News) — Many people with migraines, including children, get ineffective and potentially addictive drugs for their pain, two new studies suggest.

In one, researchers found that more than half of adults with migraines had been prescribed a narcotic painkiller, such as OxyContin and Vicodin. A similar number had been given a barbiturate. This group of sedatives includes the drug butalbital, which is in certain combination medications for severe headaches.
Herpes Virus Tied to Angina Risk, Study Suggests

By Randy Dotinga, HealthDay
But researchers note that only 1 percent of people has the virus strain hidden in their DNA

June 16, 2015 (HealthDay News) — There seems to be a higher risk of angina — chest pain related to clogged blood vessels — in the small number of people who have a type of herpes virus lurking in their genes, a new study suggests. This herpes possibly be controlled by a genital herpes natural treatment or other non-invasive treatment, though more studies may need to be carried out to confirm.

Canadian researchers found that people with this inherited condition face three times the risk of angina as others. About 1 percent of people in the world appear to have this increased risk.
New Drug Shows Promise Against Psoriasis

By Robert Preidt, HealthDay
Ixekizumab appeared to outperform standard medication in a late-stage clinical trial

June 16, 2015 (HealthDay News) — Many patients with the skin disease psoriasis showed significant improvement when taking an experimental drug called ixekizumab, according to a late-stage, phase 3 clinical trial.

"The visible effects of psoriasis can have a major and life-ruining impact on people's confidence and self-esteem," study leader Chris Griffiths, a professor of dermatology at the University of Manchester in England, said in a university news release.
Appendicitis Can Often Be Treated With Antibiotics

By Steven Reinberg, HealthDay
About 80 percent of patients can try medication first, study says

June 16, 2015 (HealthDay News) — Although surgical removal of the appendix has long been a standard treatment, a new study found that almost three-quarters of people treated with antibiotics could be spared the invasive procedure known as appendectomy.

"For more than a century, appendectomy has been the standard treatment," said the study's lead author Dr. Paulina Salminen, of Turku University Hospital in Finland.
The Doctor Who Does Your Colonoscopy Matters

By Alan Mozes, HealthDay
Those with higher polyp detection rates prevent more cancers, save more lives, study says

June 16, 2015 (HealthDay News) — The doctor performing your colonoscopy makes a difference in whether you'll develop colon cancer or die from it, a new study finds.

Colonoscopy saves lives, and "high quality" colonoscopies save even more, the study authors said. High quality means screening by doctors adept at identifying many precancerous growths (polyps), they said.
Smoking and Major Cancer Deaths in Those Over 35

By Steven Reinberg, HealthDay
Eighty percent of lung cancer deaths linked to smoking, researchers say

June 15, 2015 (HealthDay News) — About half of U.S. deaths caused by certain cancers — including lung, colon and pancreatic tumors — can be attributed to smoking, a new American Cancer Society study estimates.

In 2011, nearly half of the almost 346,000 deaths from 12 cancers in people 35 and older were linked to smoking, the study found.
Seeing Your Own Clogged Arteries Can Spur Change

By Robert Preidt, HealthDay
Group shown images more likely to stop smoking, eat healthier foods and take meds, study found

June 15, 2015 (HealthDay News) — Seeing images of their narrowed heart arteries may convince some heart disease patients to adopt a healthier lifestyle and take prescribed medications, a new study suggests.

"Seeing their calcified coronary arteries on the CT image was clearly an eye-opener for patients. We received comments such as, 'It is my coronary artery and my coronary artery calcification and I am facing a real risk and challenge,' " said study author Rikke Elmose Mols, a nurse and Ph.D. student at Aarhus University Hospital-Skejby in Denmark.

"This may be the wake-up call patients need to take their medication and modify their behaviors to reduce their risk of having a coronary artery event," Mols said in a European Society of Cardiology news release.
Women's Health
Heart Rate Linked to Women's Sexual Problems

By Robert Preidt, HealthDay
Preliminary finding could lead to easier way to diagnose dysfunction, expert says

June 18, 2015 (HealthDay News) — Women with lower resting heart rate variability may be more likely to have sexual problems, a new study suggests.

Heart rate variability refers to differences in the length of time between heartbeats. Those changes in heart rate play a particularly important role in women's sexual arousal, the researchers explained
D & C Procedures May Raise Risk of Preterm Birth

By Robert Preidt, HealthDay
Researcher suggests more caution for women's surgical procedure for certain patients

June 17, 2015 (HealthDay News) — A widely used gynecological procedure may increase the risk of preterm delivery in future pregnancies, a new study suggests.

Dilation and curettage (D&C) is one of the most common minor surgeries in obstetrics and gynecology. It is used in cases of miscarriage and abortion, among other reasons.

While generally considered safe, previous research has found that D&C is associated with some rare but serious side effects, including tears or punctures in the cervix or uterus, infection and bleeding.
Pesticide Used Decades Ago and Breast Cancer Risk

By Kathleen Doheny, HealthDay
Higher exposure to DDT in the womb linked to four times the risk of disease

June 16, 2015 (HealthDay News) — Although the pesticide DDT was banned in the United States in 1972, women exposed to the chemical while they were still in the womb may be more likely to develop breast cancer than women who had less exposure to the pesticide, a new study contends.

"We discovered that daughters who are highly exposed to DDT before birth had four times the chance of breast cancer before the age of 52 than women who were not," said study co-author Barbara Cohn, director of the Child Health and Development Studies at the Public Health Institute in Berkeley, Calif.
Men's Health
Trans Fats From Foods May Worsen Memory

By Dennis Thompson, HealthDay
Men who ate more performed poorly on word recall test

June 17, 2015 (HealthDay News) — Trans fats may play havoc with your memory along with your cholesterol levels, a new study suggests.

Younger men who ate high levels of trans fats performed more poorly on a memory test involving word recall than those who ate lower levels, the researchers found.
Pediatric Health
Children With Migraines and Proven Treatments

By Maureen Salamon, HealthDay
Nearly half don't get any pain relievers at all, researcher adds

June 17, 2015 (HealthDay News) — Despite the availability of medications proven to ease migraines in children, most kids seeking care for severe headaches are not given these drugs, a new study suggests.

Using data from electronic health records to analyze care given to nearly 40,000 American children aged 6 to 17, the researchers also found that nearly half presenting with severe headaches for the first time weren't prescribed or recommended any pain medicine at all — not even over-the-counter medications.
Legalizing Medical Pot May Not Raise Teen Use

By Robert Preidt, HealthDay
Research shows no uptick in use among adolescents after states gave the nod to medical pot

June 16, 2015 (HealthDay News) — When states legalize medical marijuana, this does not lead to greater use of the drug by teens, a new study suggests.

The findings are published June 15 in The Lancet Psychiatry.

"Our findings provide the strongest evidence to date that marijuana use by teenagers does not increase after a state legalizes medical marijuana," study author Deborah Hasin, professor of epidemiology at Columbia University Medical Center in New York City, said in a journal news release.
Breast-Feeding May Have Dental Benefits for Kids

By Tara Haelle, HealthDay
But kids also had fewer 'misaligned' teeth if they reduced pacifier use, researchers say

June 15, 2015 (HealthDay News) — The more babies breast-feed, the less likely it is that they will develop any kind of misalignment in their teeth later on, a new study shows.

But pacifiers can negate some of that potential benefit, even if the children are breast-feeding, the Australian researchers said.

"While most benefits of breast-feeding can be attributed to the breast-milk, this study highlights one of the ways that the actual act of breast-feeding imparts its own benefits," said Dr. Joanna Pierro, a pediatric chief resident at Staten Island University Hospital in New York City.
Hospitals: More Self-Inflicted Injuries in Kids

By Amy Norton, HealthDay
Cutting is the most common problem, followed by firearm injuries

June 15, 2015 (HealthDay News) — A growing number of U.S. kids are landing in the ER because of self-inflicted injuries, a new study finds.

Between 2009 and 2012, self-injuries accounted for a rising percentage of children's emergency room trips — increasing from 1.1 percent to 1.6 percent of all visits.

Most of the time, researchers found, the injuries were not life-threatening, and included acts such as cutting, piercing and burning.

But, while the total numbers remained relatively low, experts said the increase in self-injuries is concerning.
'Green Space' at School May Help Kids Learn

By Randy Dotinga, HealthDay
Expert says findings bolster the case for parks, playgrounds

June 15, 2015 (HealthDay News) — Children's thinking skills may develop faster if they encounter "green space" such as parks and woods in their day-to-day lives, a new study suggests.

Green space at school, in particular, was linked to improved brain development among schoolchildren in Spain.
Aging
Arthroscopic Knee Surgery and Older Patients

By Steven Reinberg, HealthDay
Exercise a better way to relieve arthritis discomfort, researchers say

June 17, 2015 (HealthDay News) — Arthroscopic surgery to relieve chronic knee pain in middle-aged and older patients is only temporarily effective and might be harmful, a new analysis suggests.

Researchers who reviewed 18 studies recommended against the procedure as a treatment for arthritis pain or a torn meniscus — the shock-absorbing cartilage between the knee bones — in older adults.
Mental Health
Can Too Much Sitting Make You Anxious?

By Amy Norton, HealthDay
Review found link between the two, but not cause and effect

June 19, 2015 (HealthDay News) — People who spend much of their day sitting may be more likely to feel anxious, a new review suggests.

The findings, researchers said, do not prove that sitting in front of a TV or computer causes anxiety. For one, it's possible that anxiety-prone people choose to be sedentary.

On the other hand, it's also possible that too much down time can affect mental well-being, said lead researcher Megan Teychenne, of Deakin University's Center for Physical Activity and Nutrition Research, in Victoria, Australia.
'Feel Good' Brain Chemical and Social Anxiety

By Robert Preidt, HealthDay
erotonin finding conflicts with conventional wisdom, researchers say

June 17, 2015 (HealthDay News) — Levels of the brain chemical serotonin are too high in people with social phobia, rather than too low as previously believed, a new study says.

Researchers at Uppsala University in Sweden conducted brain scans on volunteers and found that those with social phobia — also called social anxiety disorder — produced too much serotonin in the amygdala, which is part of the brain's fear center.

The more serotonin their brains produced, the more anxious they were in social situations, the investigators found.
Nutrition/Diet/Fitness
Dieters May Lose Fewer Pounds When They Do This

By Carrie Myers, HealthDay
Study found those assigned a food plan dropped a bit more weight

June 15, 2015 (HealthDay News) — Choosing which diet you like best may not mean you'll lose more weight.

In fact, picking a weight-loss plan based on your food preferences might backfire and lead to less weight loss, new research suggests.

After comparing two groups, one in which dieters could choose one of two eating plans and one in which dieters were randomly assigned to one of the plans, the researchers found those who had a choice lost slightly less weight than those who had no choice.
More Research Hints at Chocolate's Heart Benefits

By Dennis Thompson, HealthDay
Study included milk chocolate, but did not prove cause-and-effect

June 15, 2015 (HealthDay News) — Eating milk chocolate or dark chocolate regularly may lower your risk of heart disease and stroke, a new study suggests.

Middle-aged or older folks who ate as much as 3.5 ounces of chocolate a day seemed to receive heart health benefits, British researchers report in the June 16 issue of the journal Heart.

And most people in the study ate milk chocolate, generally considered less healthy than dark chocolate because it contains more sugar and fat, the researchers noted.